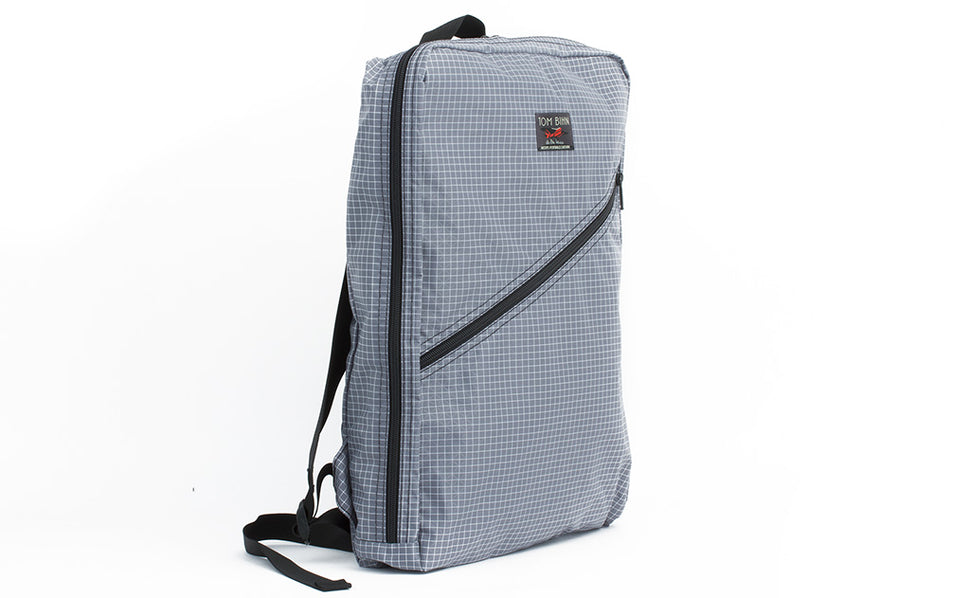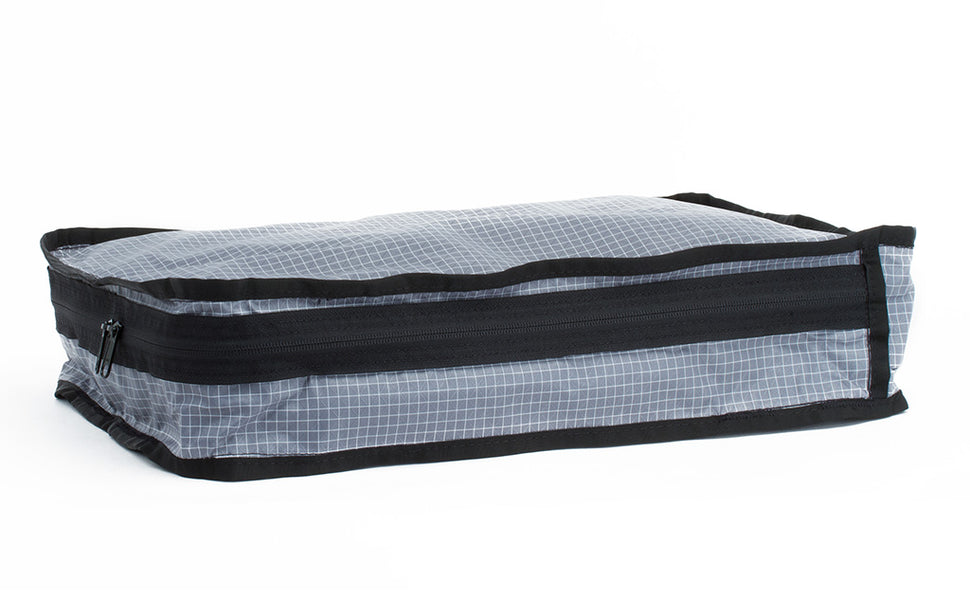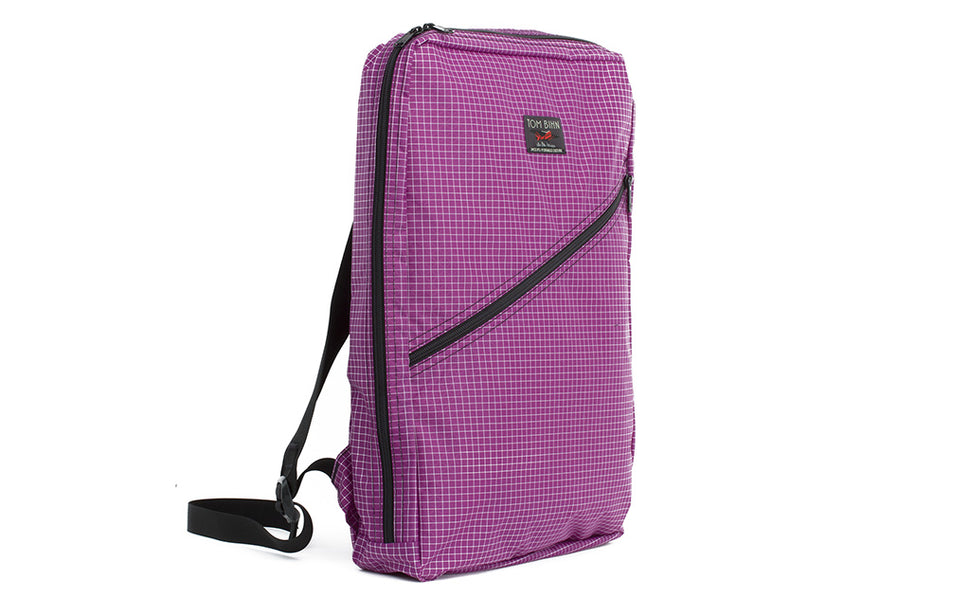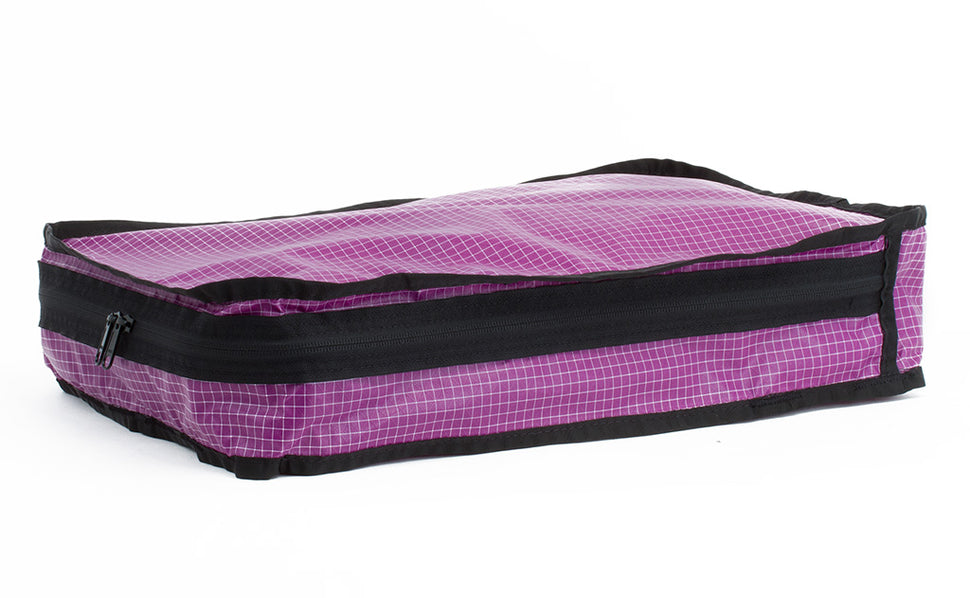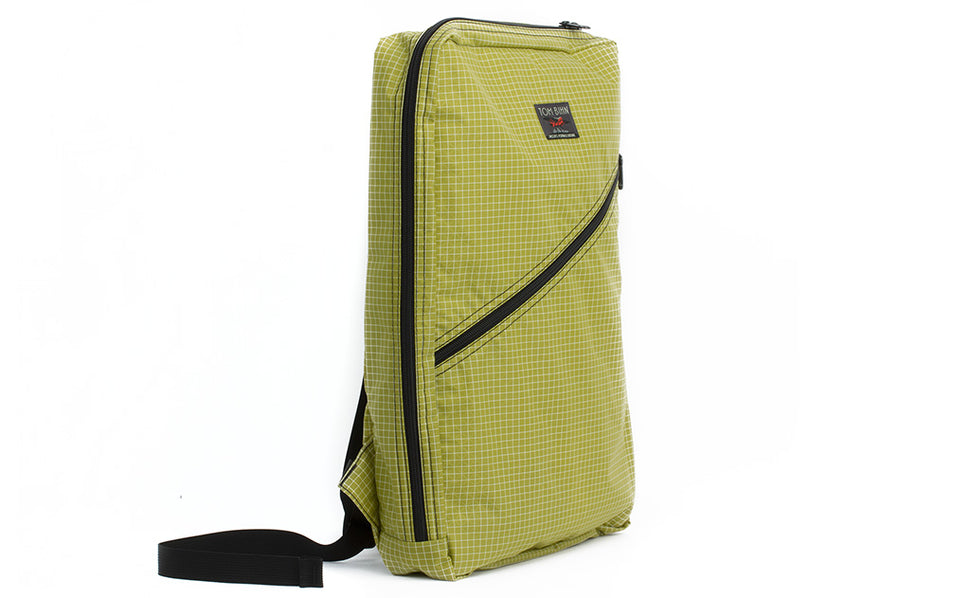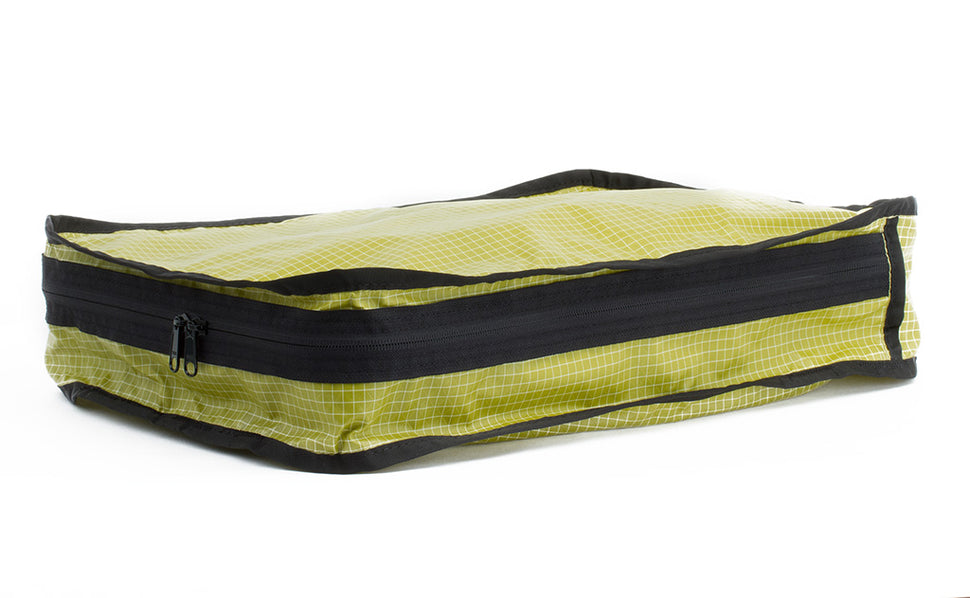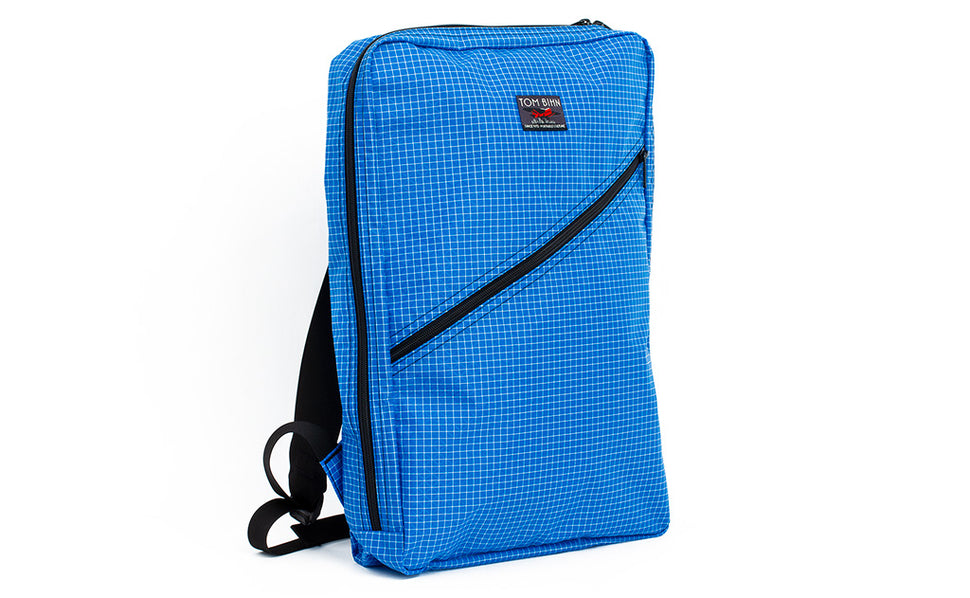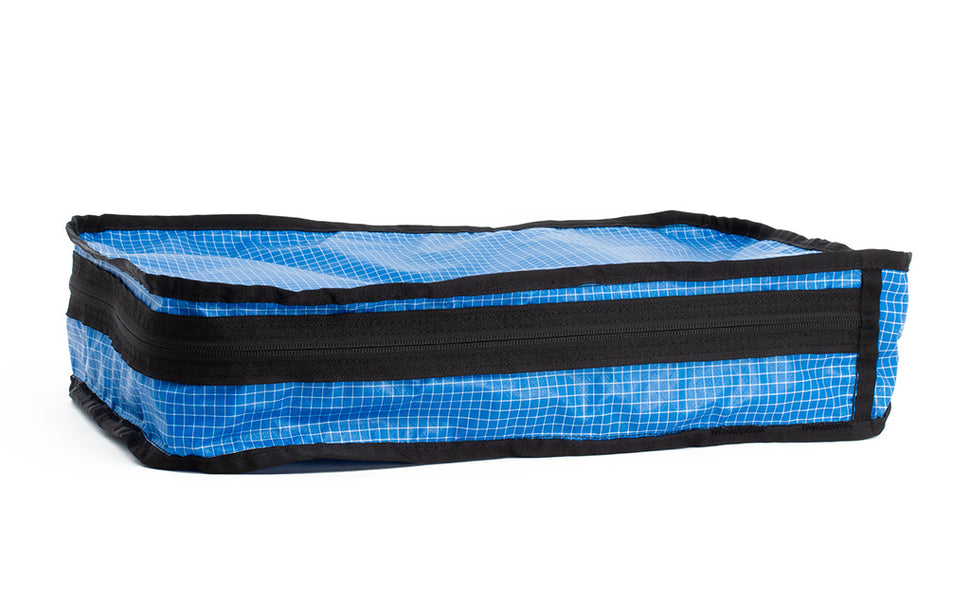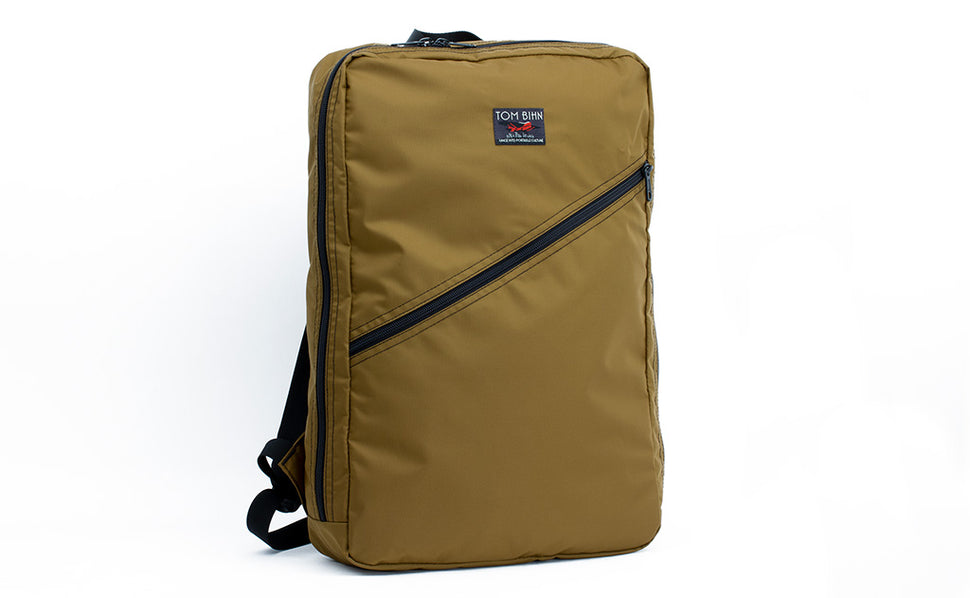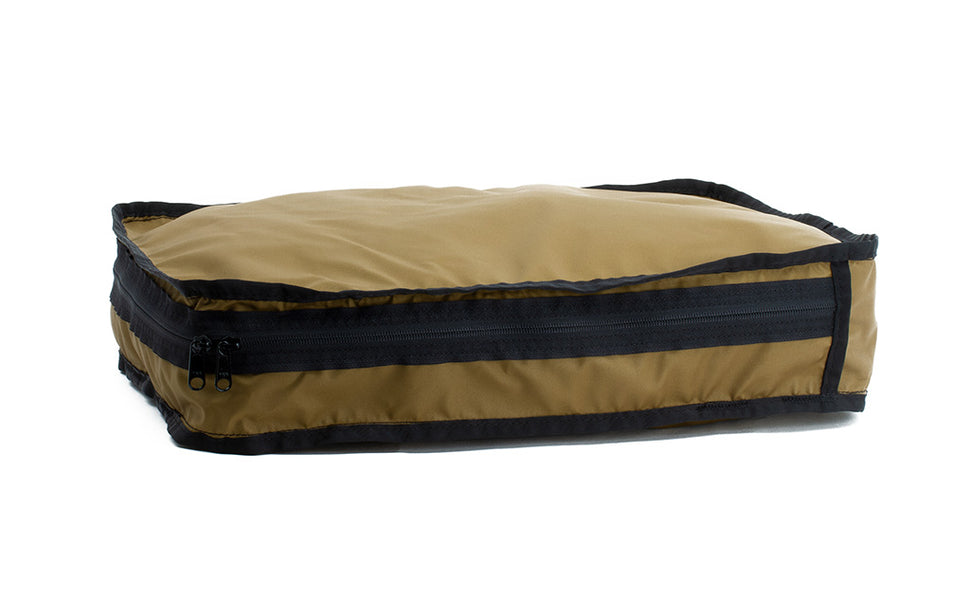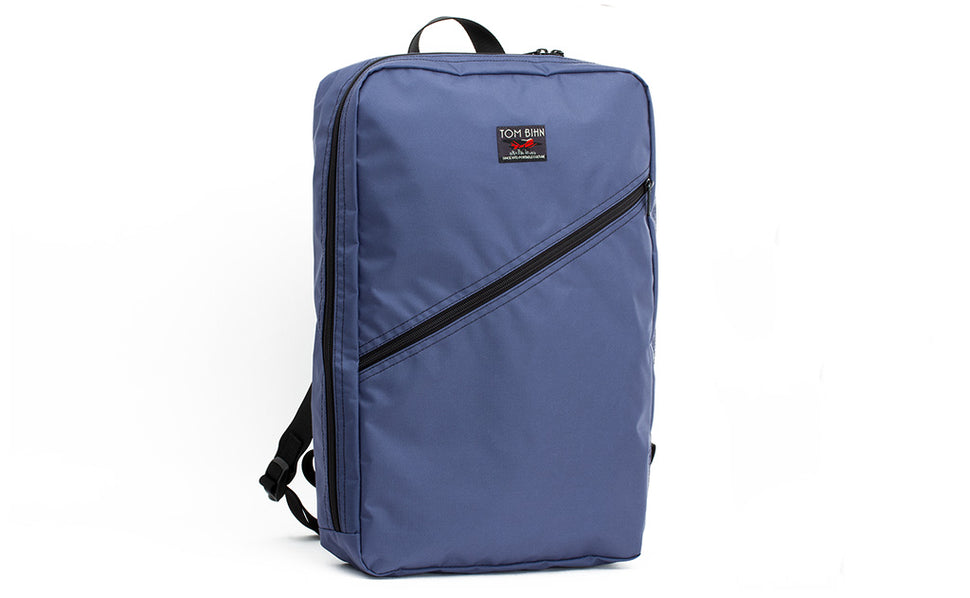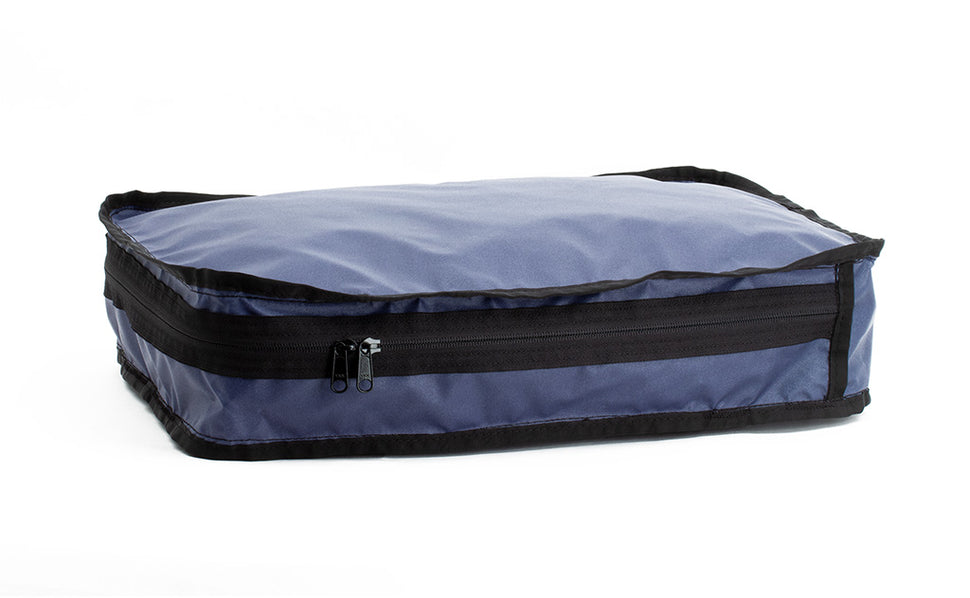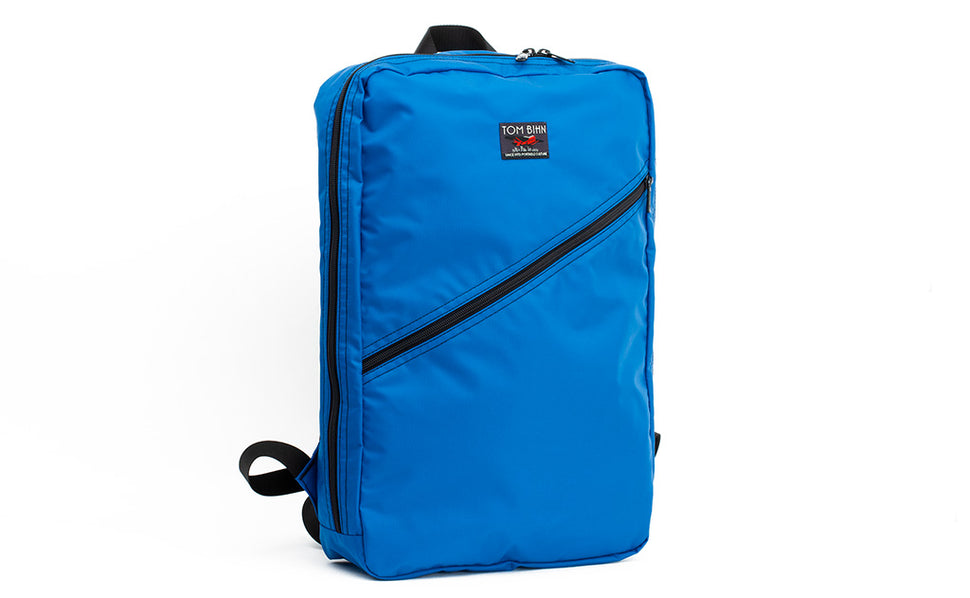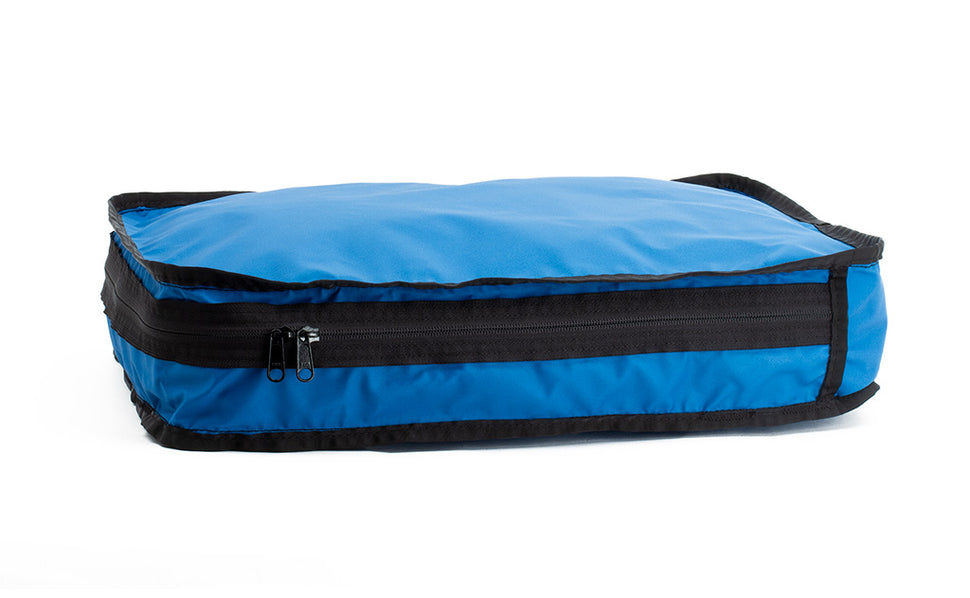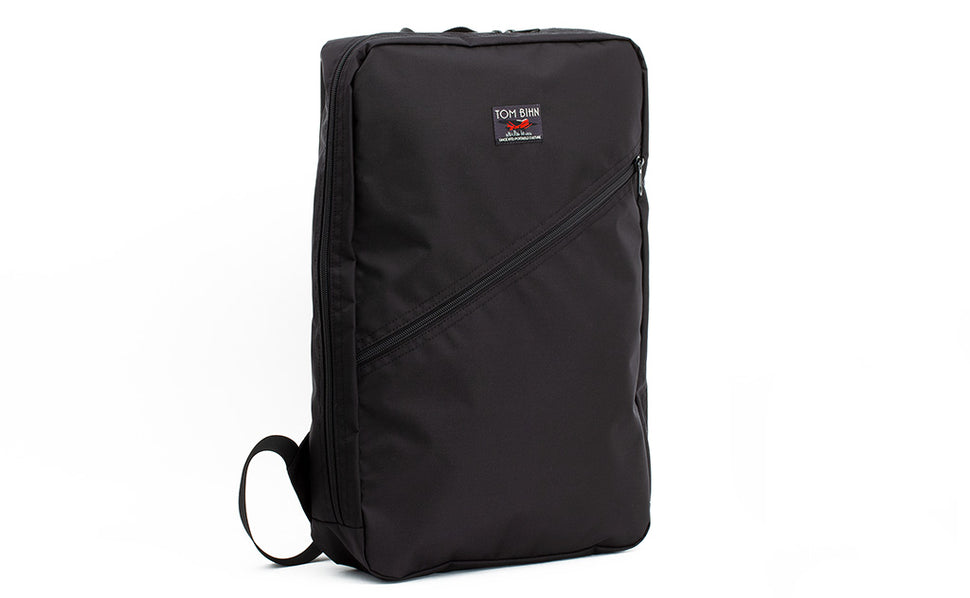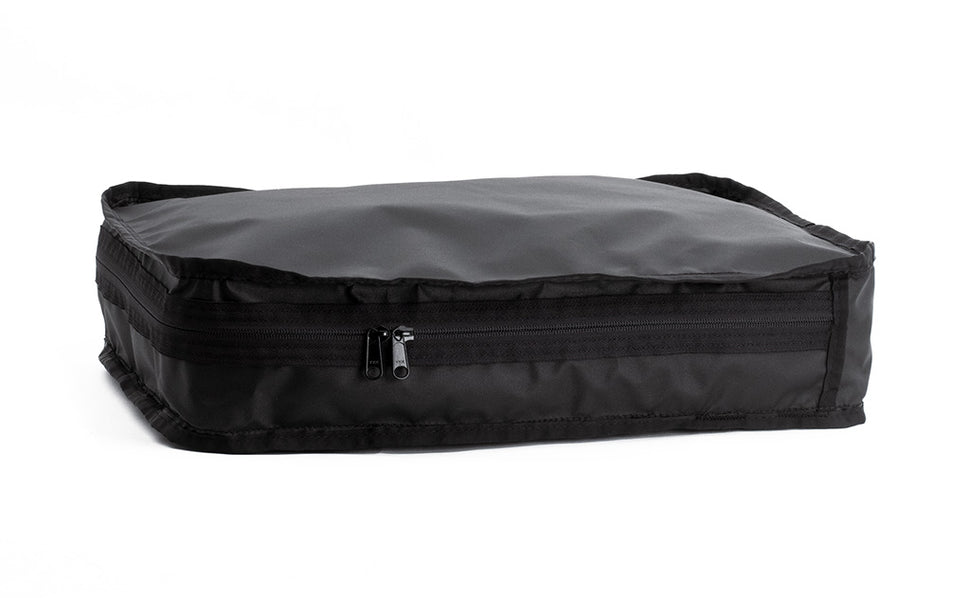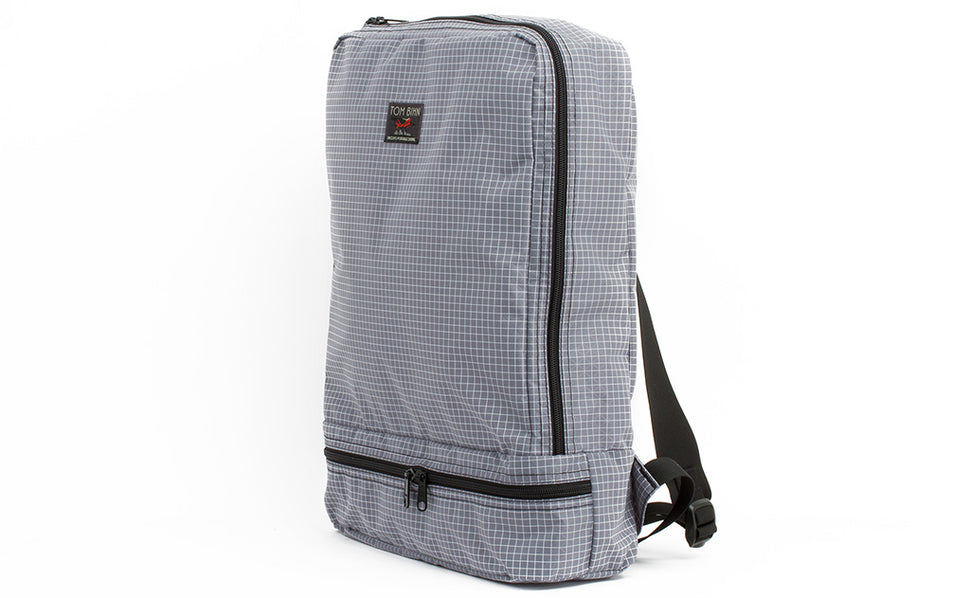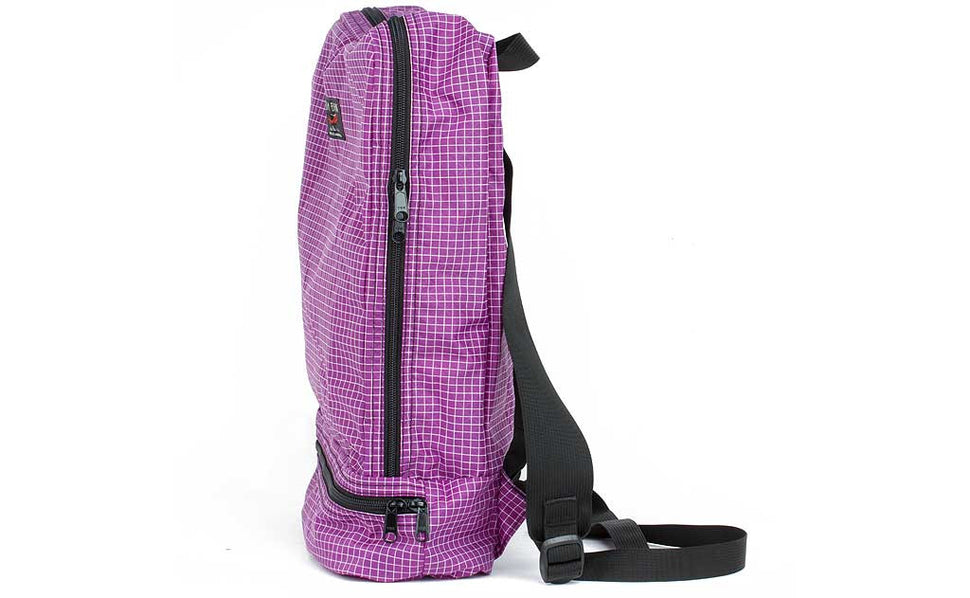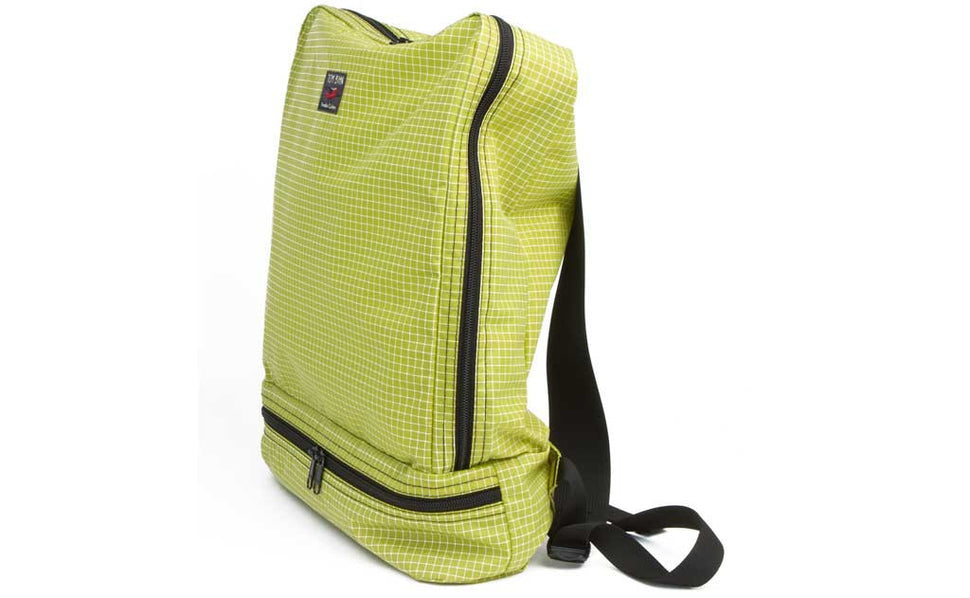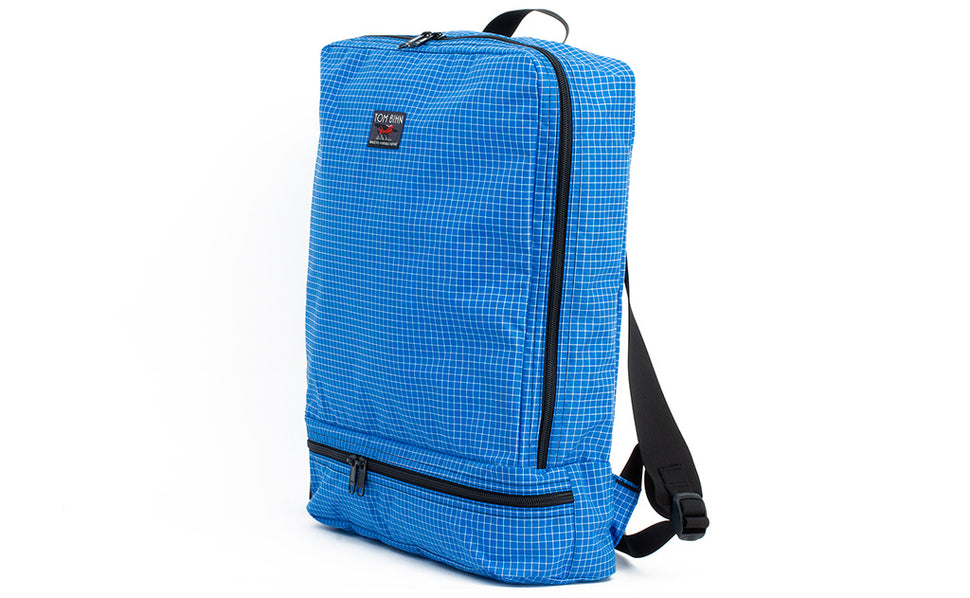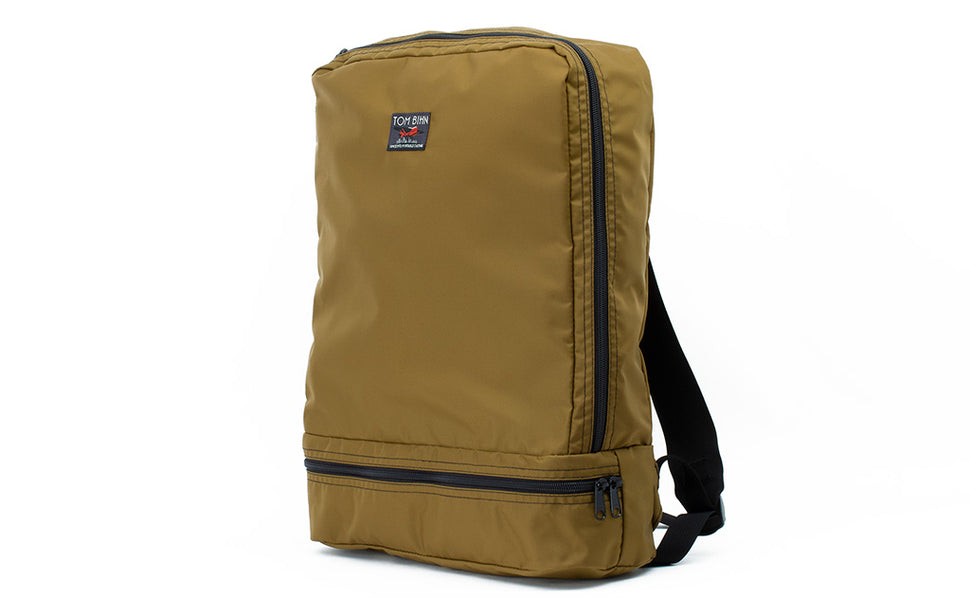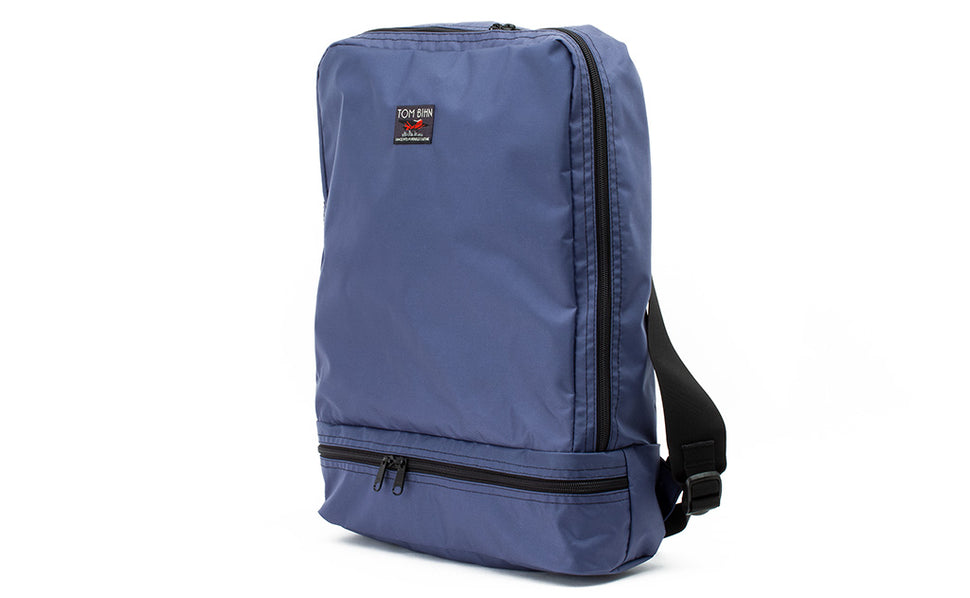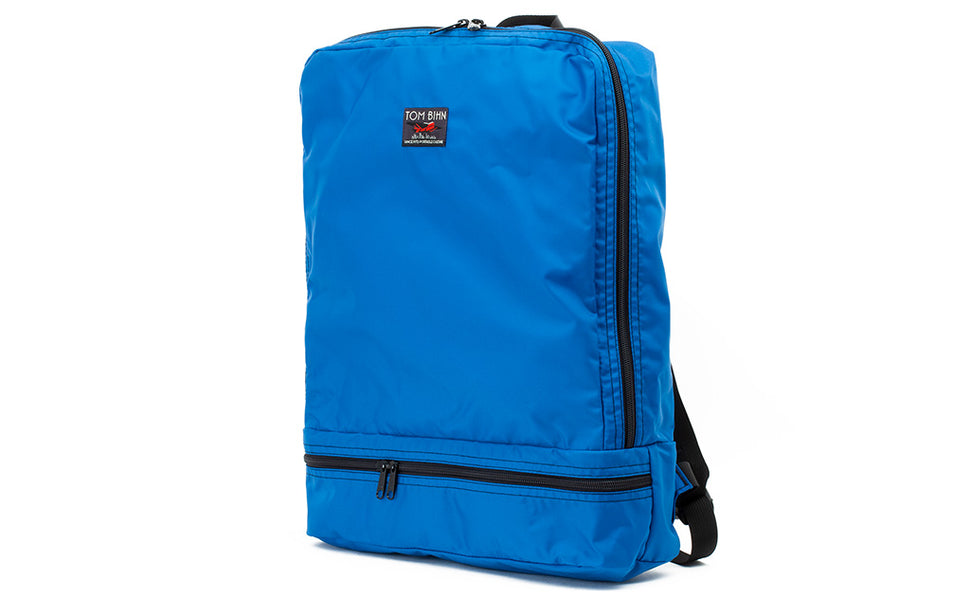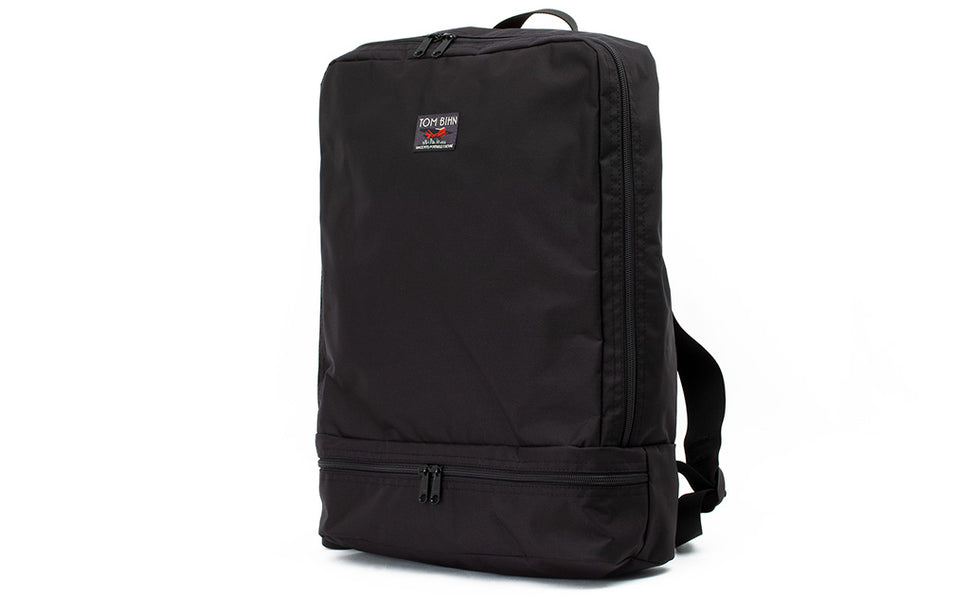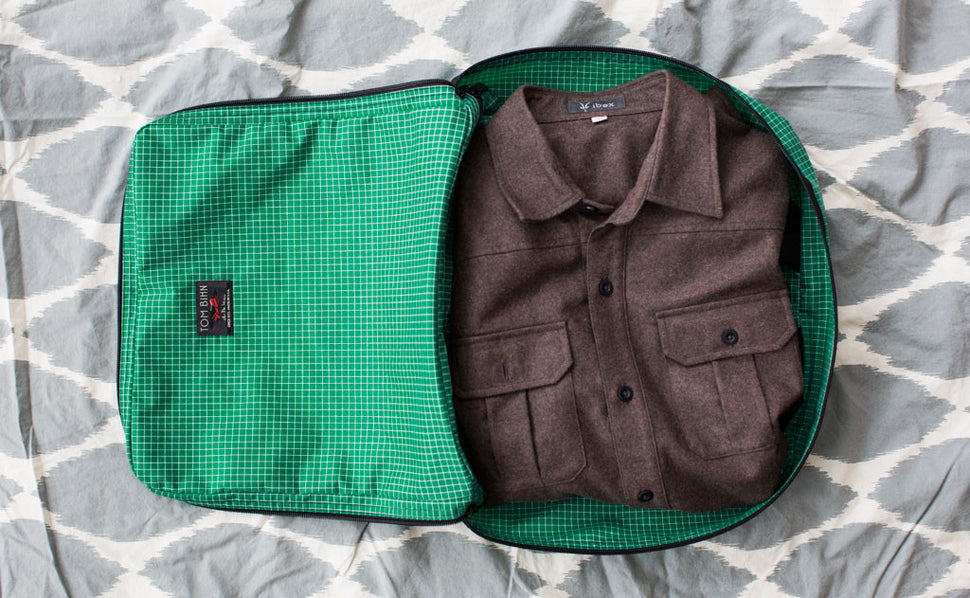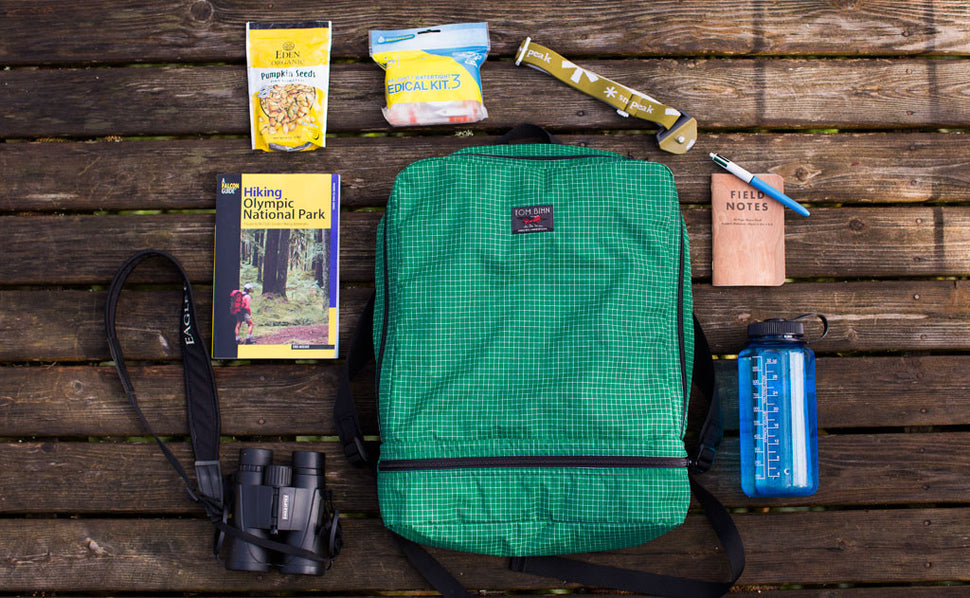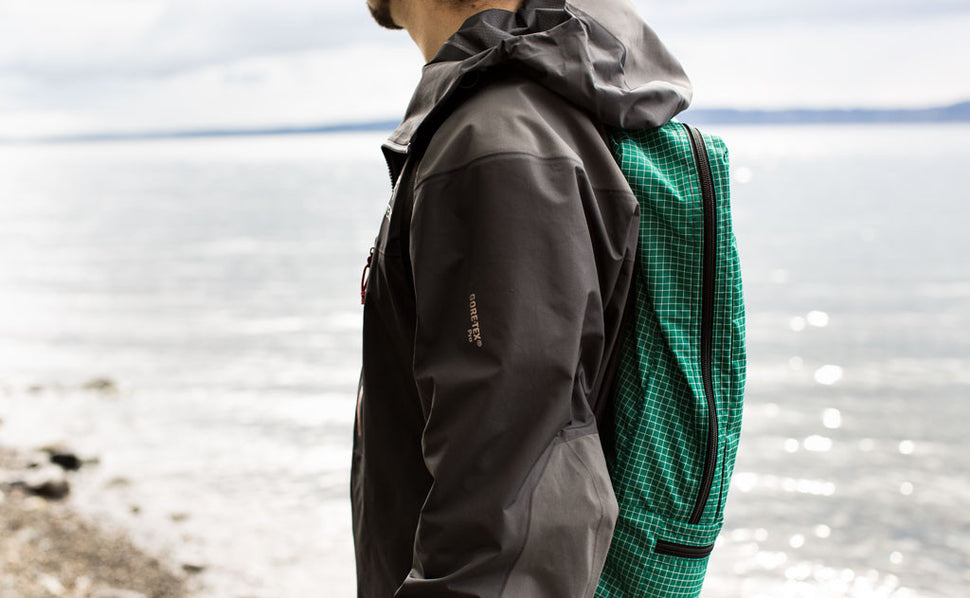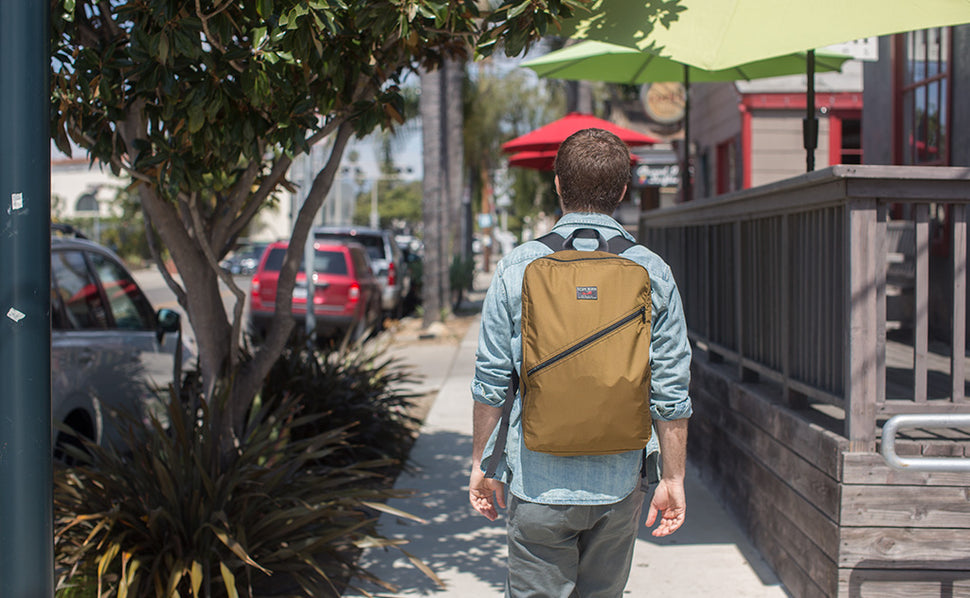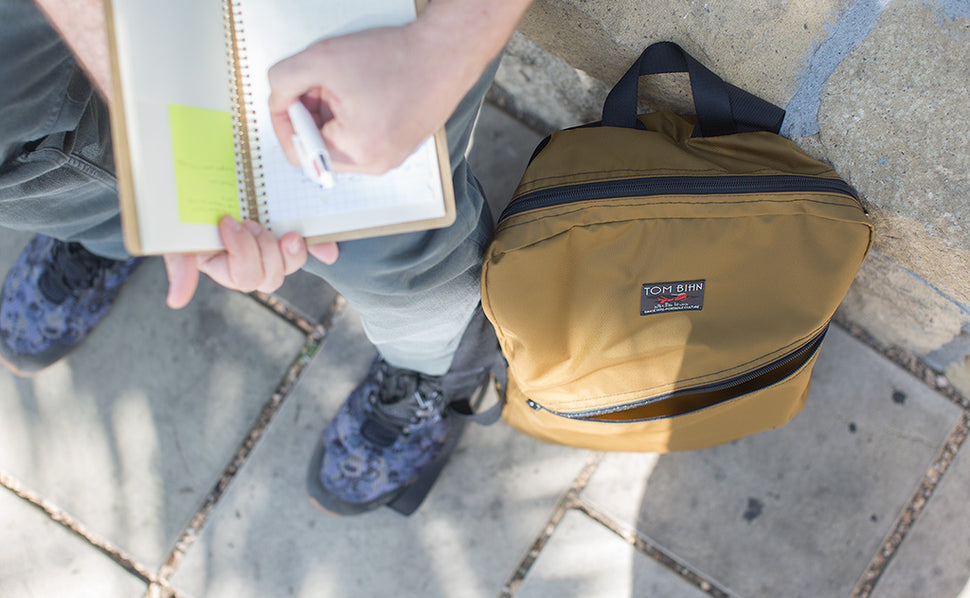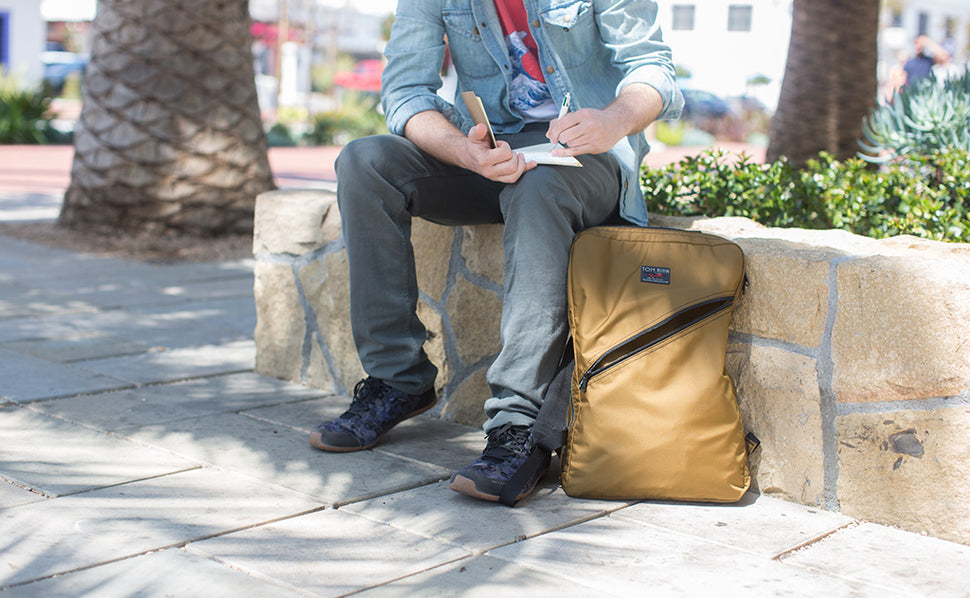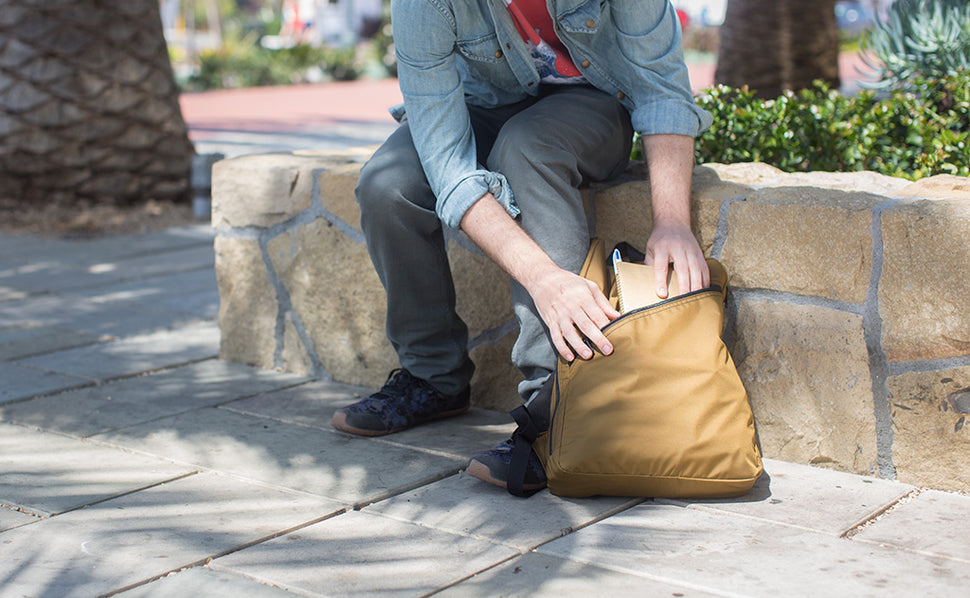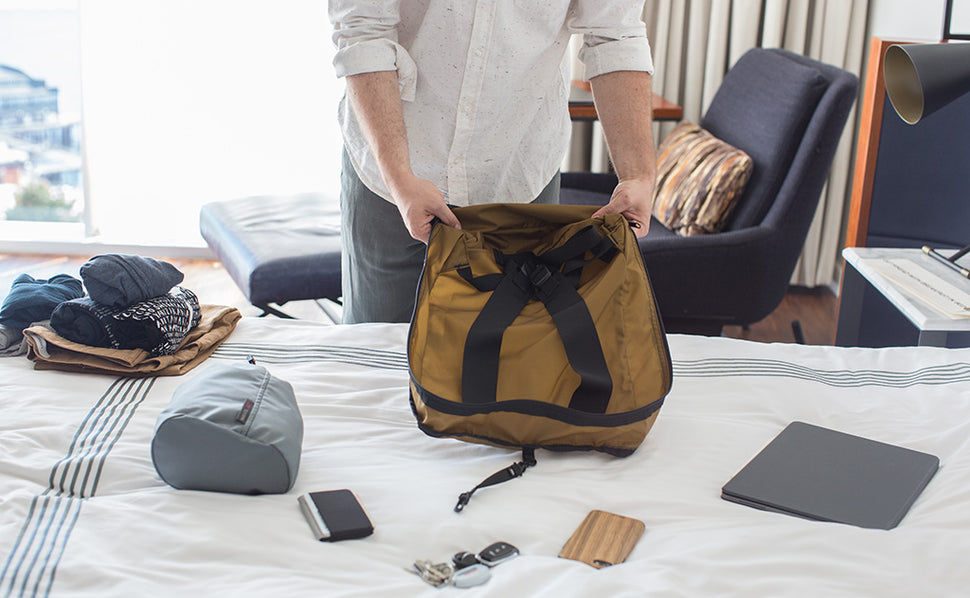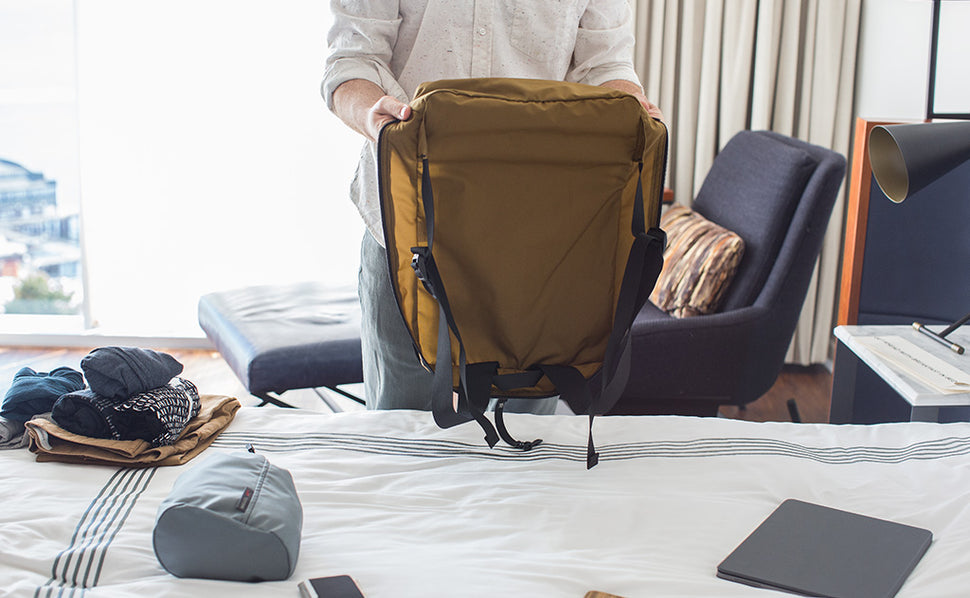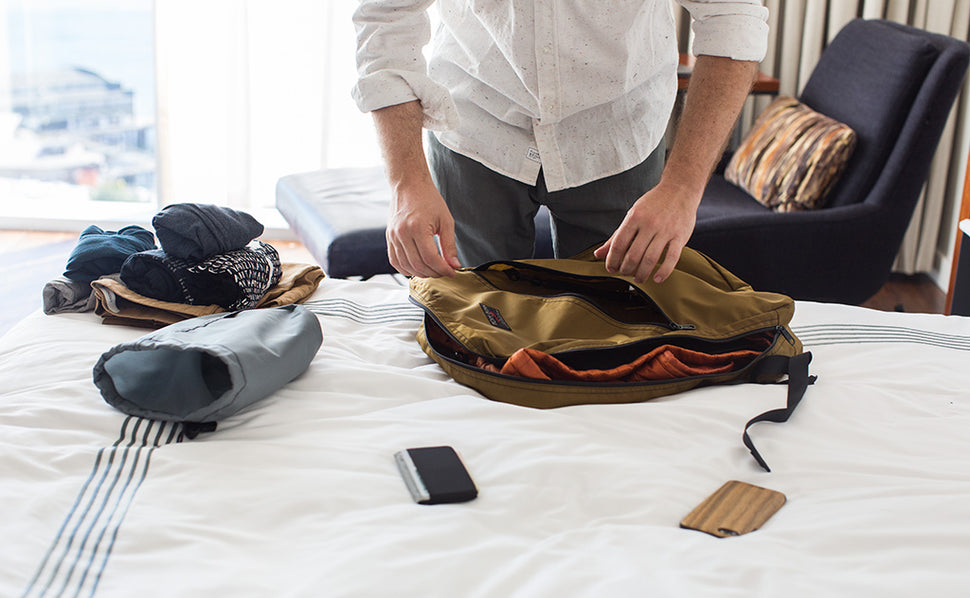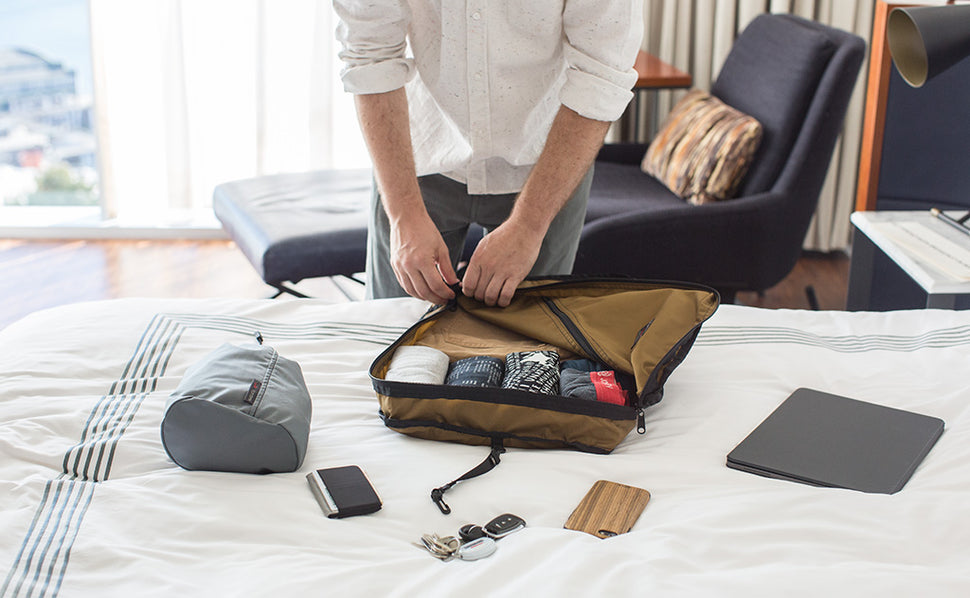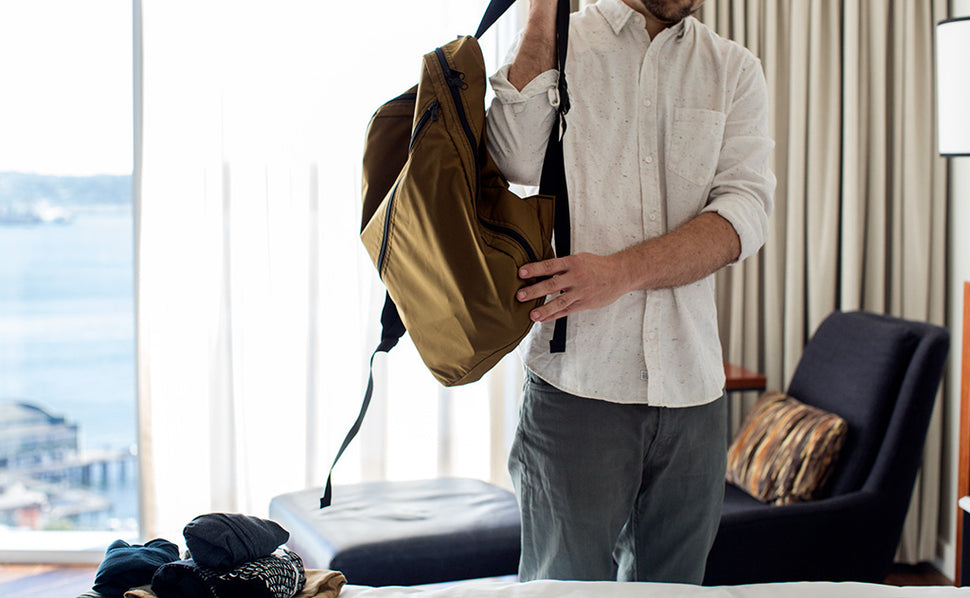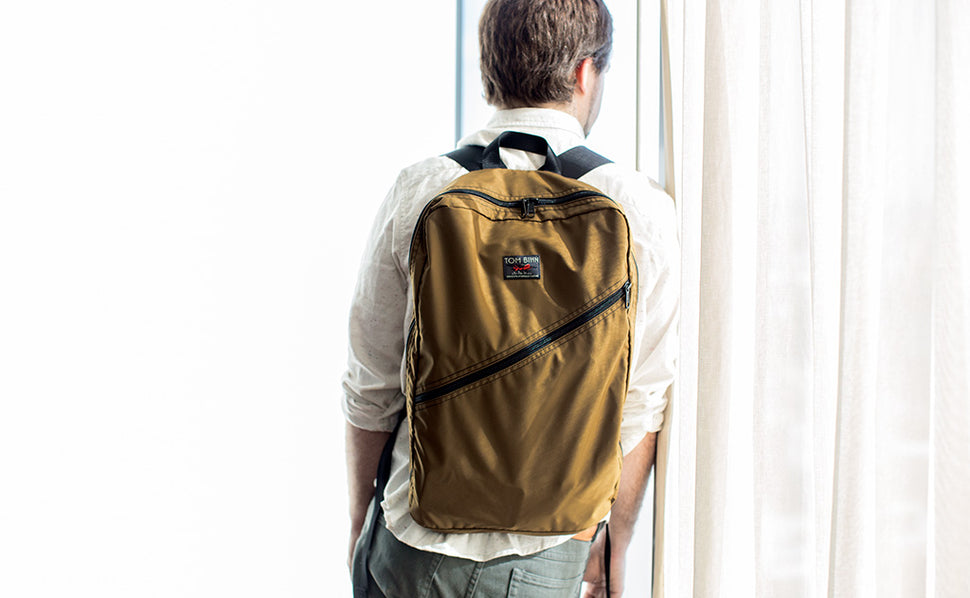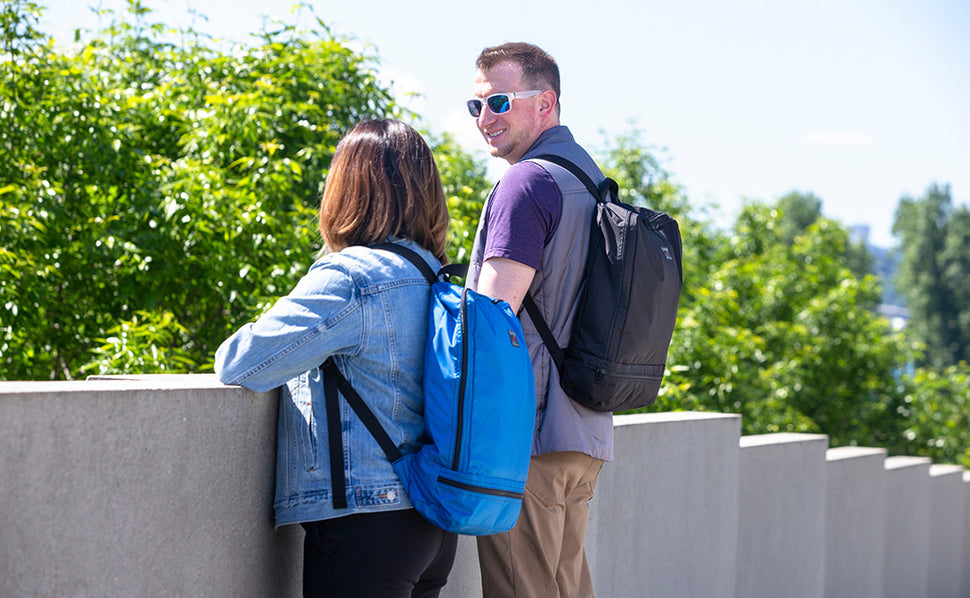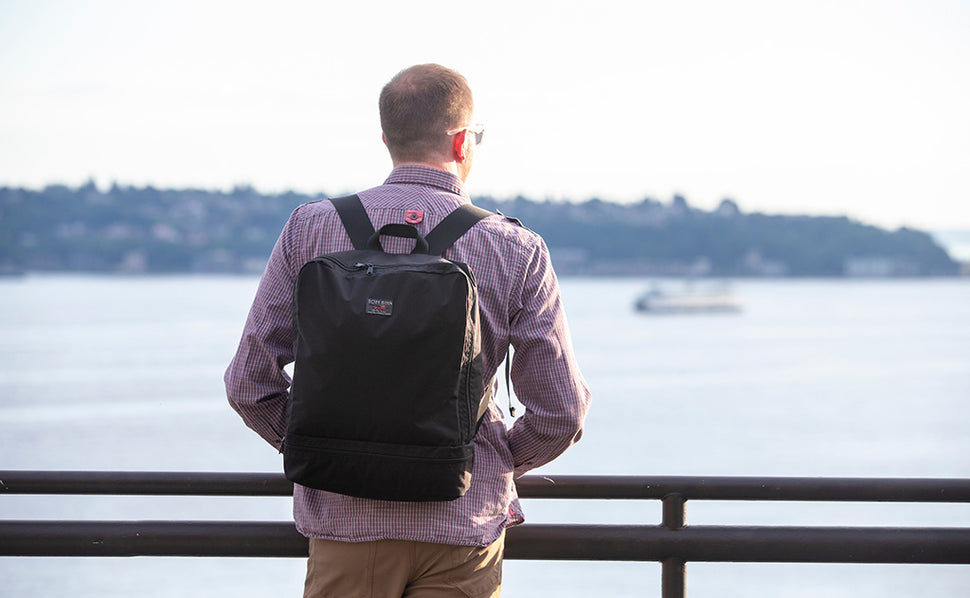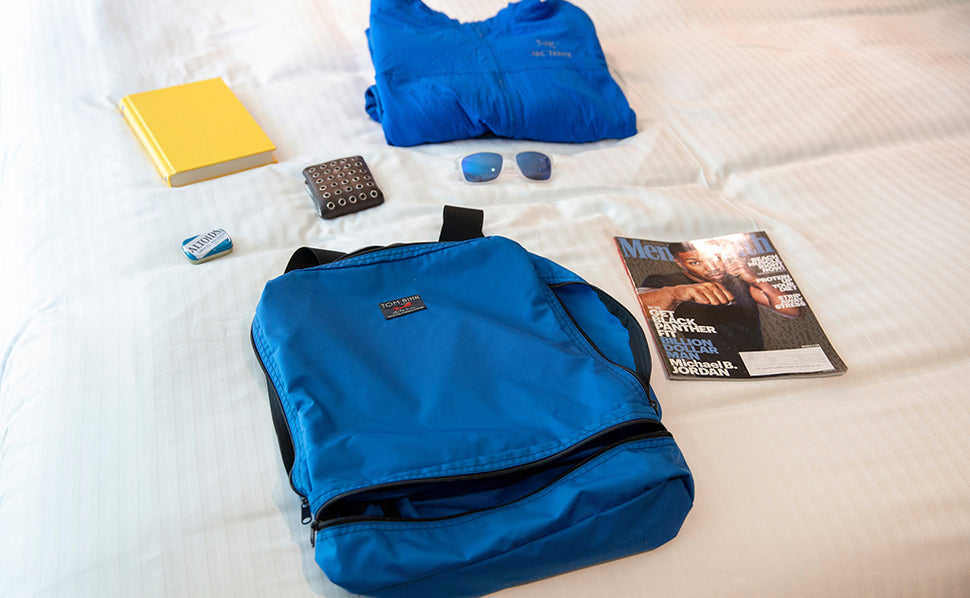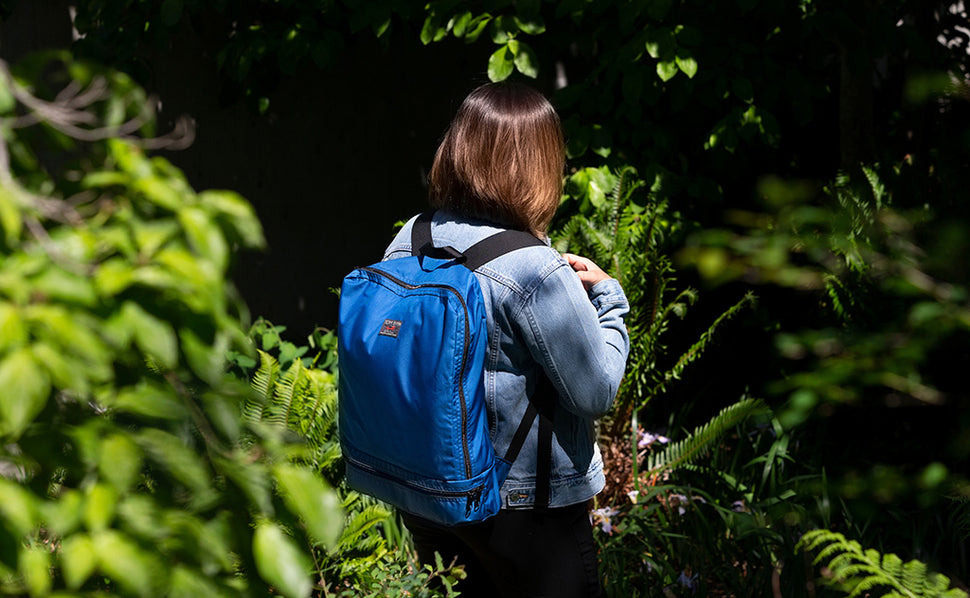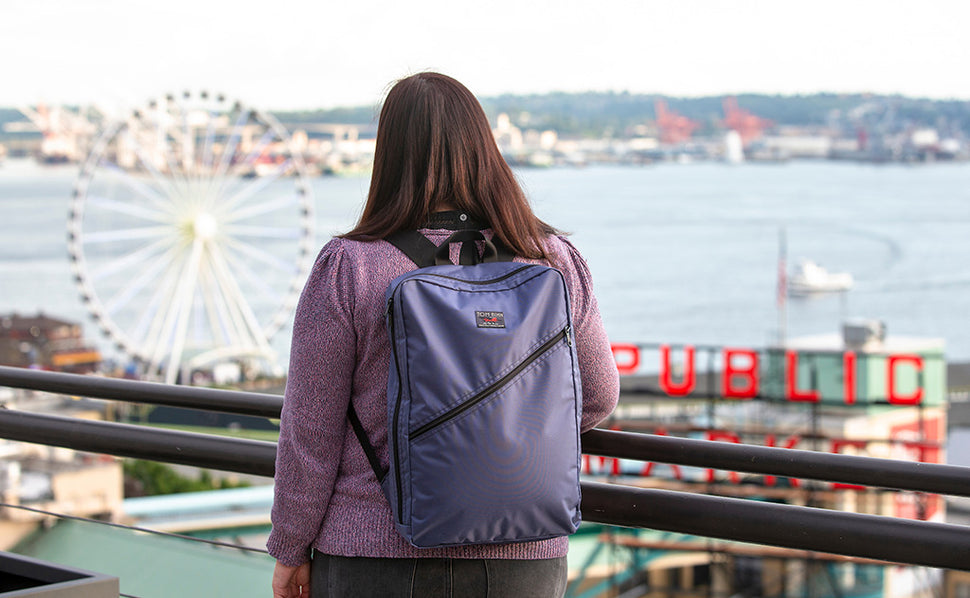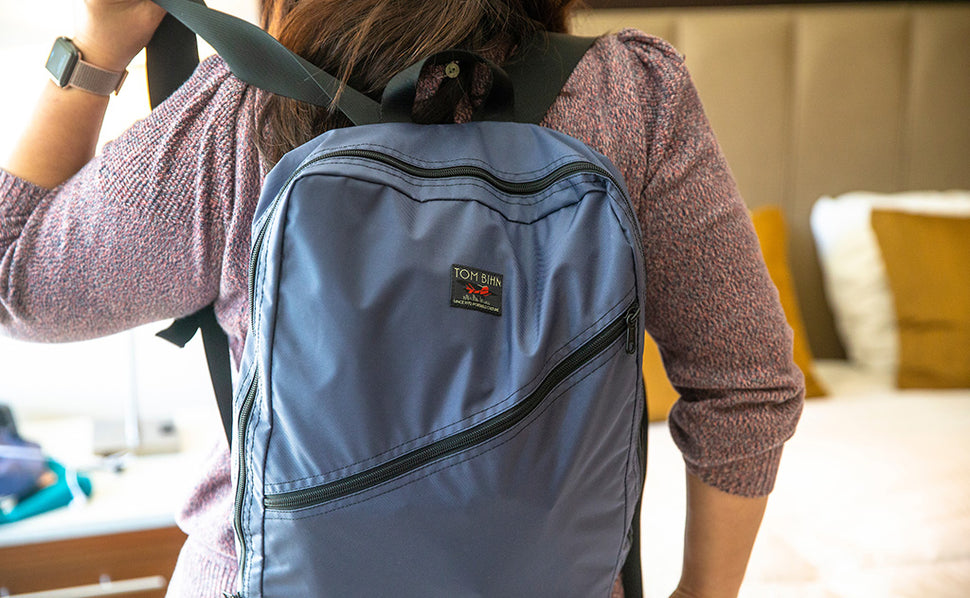 Description
Designed to be used as a packing cube in your bag or as a backpack at your destination.
The Packing Cube Backpack is a dual-purpose packing cube: in preparation for and during your journey, use it to organize and pack your clothing inside your bag — just like how you'd use a Large Packing Cube. When you reach your destination and it's time to leave your travel bag in the hotel or hostel, you can remove the contents of the Packing Cube Backpack and right-side it out, transforming it into a backpack with two compartments, an O-ring, and webbing backpack straps that are surprisingly comfortable for lighter loads. Pack a light jacket, wallet, lunch, water bottle, and map: you're ready to go out and explore, and you've saved space by not having to bring a separate backpack for day use.
Tom on designing the Packing Cube Backpack:
"I designed the Packing Cube Backpack as a result of customer requests from our Forums; in fact, I think it's the first product we've made that was 100% inspired by customer feedback. Many of the details, of course, reflect my design experience, and my sewing crew helped to refine some of the subtleties of the construction. Overall, it was truly a group effort.
We took the prototype on our trip to Alaska and we used it every day: for grocery shopping, for organizing the trunk of the car, even for a day hike in Denali National Park. It's lightweight (only 9.2 oz / 260 grams), packs down to almost nothing, and yet, because of the Dyneema®/nylon ripstop fabric, tough as nails." —Tom
100%
would recommend this product
Verified Reviewer

Product Standouts

Thoughtful Design,

High Quality Craftsmanship,

Sewn in USA,

High Quality Finishings,

Compact

8 months ago

Product Standouts

Thoughtful Design,

High Quality Craftsmanship,

Sewn in USA,

High Quality Finishings,

Compact

Aeronaut version is IDEAL ultralight day pack for me

I've had my Packing Cube Backpack (Aeronaut 45 version) for at least five years. The order was so long ago, it isn't shown in the new system. While it seemed like a "less exciting" purchase compared to a travel bag (I have Aeronaut & Western Flyer), this ultra-lightweight backpack is my most used day pack for serious touring. I have some health issues, so carrying anything heavy can really reduce my energy for fun things during travel.

For me, the design is ideal because the lower zip pocket lets me isolate things that might be drippy (water bottle sometimes) or that I might want to reach WHILE WALKING (hat, bug net, sunglasses.) I can reach behind my own back to unzip just the lower pocket if I've packed it carefully. The lower pocket has also held a change of footwear for me (even bulky Crocs, slightly squished) or my rolled up rain pants on a day when getting those on quickly looked necessary. When my kids were smaller, I often stashed all the snacks in that pocket so they'd know where to look without touching my stuff.

Like another reviewer, I use various tricks to make the zippers more secure. If heavily loaded, they COULD slip open and dump out the upper pocket. While on a 24 day trip in August 2022, I kept a carabiner at the top and used it to hold the two upper zippers to the top grab handle; this was also where I kept a spare face mask in a small pouch in case mine broke.

I can carry a lightweight rain jacket, rain pants, and everything I want for a walking…

Verified Reviewer

Product Standouts

Thoughtful Design,

High Quality Craftsmanship,

Durable,

Versatile

1 year ago

Product Standouts

Thoughtful Design,

High Quality Craftsmanship,

Durable,

Versatile

Great Item

I really overloaded mine with books on one occasion. I thought — that's it, even if it makes it home , I will have ripped at least one seam. Not so: that was five years ago and it still looks and works fine

I would recommend using the nylon zipper cords to tie together the bottom zippers so that the bottom part of the bag won't open at the wrong moment.

Minus one star for not existing

I still have an old version of this in the Aeronaught style in green. it packs extremely small and can carry more weight than you'd think. The material is the best feature. It's a staple. As usual you have to order 3 months before you lose something from these clowns. Otherwise 5 stars.

Verified Reviewer

Product Standouts

Unique,

Versatile,

High Quality Craftsmanship,

Good Storage Size

5 months ago

Product Standouts

Unique,

Versatile,

High Quality Craftsmanship,

Good Storage Size

Would like to order another one. So sorry they are not in production.

I just love this bag and re-purpose it in many ways. Even on one long camping trip I may use it a few ways. Now I am bringing watercolors on camping trips (and other travel) and see that this bag fits a medium iClimb ultra light weight table assembled and is perfect for carrying all my supplies for painting anywhere! Unfortunately, I would need to keep my painting supplies together in this bag so will have to come up with other bags for my current purposes. I have many Tom Bihn products and love every single one for the thoughtful design and durable construction.
Reviews Loaded
Reviews Added
Sewn in Seattle
Our bags are designed and sewn right here in Seattle, Washington, U.S.A.
That allows us to be control freaks in the best way possible; we have direct control and oversight of the quality of our materials, our products, and the jobs and working environment that we help create. It also offers us a unique spontaneity: when we have an idea for a new product or accessory, we can design it, figure out how to build it, add it to our website and be ready to ship it out our front door all within just a few weeks. How cool is that?

Intrigued? You can find out more about the unusual way we do business on our Company Philosophy page.
THE BIHN Guarantee
Everything you buy from us here at TOM BIHN is satisfaction guaranteed. We've been in business since 1972 and we stand behind what we make.
If something goes wrong and it's our fault, we'll fix it for free. Repairs due to normal wear and tear or due to other things that are not our fault will be performed, when possible, at a reasonable charge right here in our Seattle factory where your bag was made. Defects in materials or workmanship are uncommon and almost always evident while the product is still new. Keep in mind that bags and packs are often subject to extreme wear in everyday use: do not expect them to last forever. Only true love lasts forever! You can expect a TOM BIHN product to give years and years of hard service.