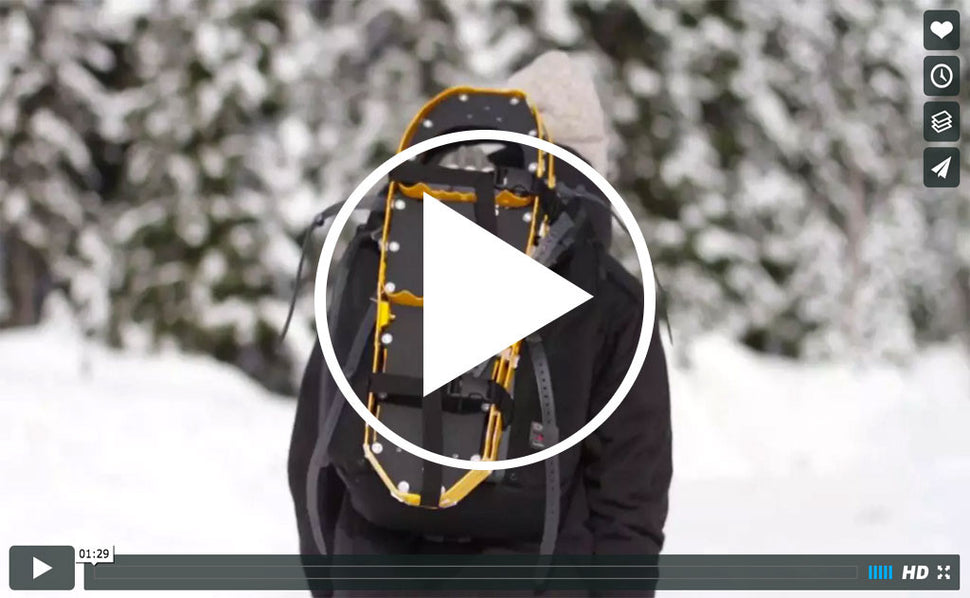 Description
Take it around the world, on a hike, or to the office: its top-loading design and optional modular organization helps you tailor this pack to your needs.
The Smart Alec is a modular backpack system: customize it to carry your gear with a variety of interior and exterior organizational pockets.
13 webbing loops on the front of the Smart Alec and an included removable black bungee make it easy to secure a rain jacket, umbrella, yoga mat, or bike helmet to the front of the bag.
Designed to attach to the webbing loops are the optional Upper Modular Pocket, Lower Modular Pocket, and 1" Gate Keeper Straps. Each adds extra carrying capacity and custom organization to the Smart Alec.
The Upper Modular Pocket adds an extra 2+ liters of volume to the Smart Alec. Inside there are four small organizer pouches sized for the things to which you need quick access: smartphone, keys, multitool, flashlight. Two interior O-rings so you can attach keys or pouches or what-have-you. The Lower Modular Pocket adds an extra 3+ liters of volume to the Smart Alec. Fits two 1-liter water bottles, or one water bottle and other stuff, or just a lot of other stuff. Inside are two o-rings and an open-top organizer pocket sized for a wallet. 1" Gate Keeper Straps can replace the front bungee included with the Smart Alec with these straps (or leave the bungee in place and install the straps over the bungee). Useful for securing large/bulky items to the front or top of the Smart Alec: a yoga mat, snowshoes, raincoat, Christmas trees, or anything else too big or wet to go inside. Available individually or in sets of two or three; the Smart Alec has webbing loops for accommodating up to five 1″ Gate Keeper Straps. Wondering how many you need? Tom uses two 1″ Gate Keeper Straps to secure his snowshoes to the front of a Smart Alec
The streamlined main compartment of the Smart Alec opens wide, providing easy access to your gear, and zips with a #10 YKK Racquet-Coil water-repellent zipper.
In the main compartment on the back panel are two unobtrusive webbing loops (that we call "rail loops") to which you can secure the optional Cache (available in sizes to fit for most iDevices, PCs, and tablets). When you add the Cache, the Smart Alec becomes a "checkpoint-friendly" laptop backpack. Here's how it works: on one side of the Cache are two parallel "rails" of 1" wide lightweight nylon webbing which extend down the long dimension (there's a pair on the other side going the other way for horizontal bags.) Included when the Cache is ordered are two Gatekeeper Rail Clips: unclip the side that isn't clipped to the Cache, slip it through the webbing loops in the Smart Alec middle compartment, and flip it shut. Slip the Cache inside the Smart Alec, and pull it back out: you'll see that the Gatekeeper Rail Clips ride the rails of the Cache, allowing you to remove your laptop from the Smart Alec entirely while it is still encased in the protective Cache. Doing this at the airport security checkpoint means the X-ray machines (and TSA personnel) will have a clear, unobstructed view of your laptop — allowing you to keep your laptop in the Cache and the whole affair securely held together as one unit. (We think that's much better than having to remove your laptop and dump it in one of those buckets.) Many of us will appreciate this functionality on a daily basis as well: the rail system can be a convenient and quick way to remove one's laptop from the bag.
Inside the main compartment, you'll also find three medium-size organizer pockets: one near the bottom of the bag, and two at the top of the bag that zip shut so that, when you open the main compartment, the small stuff in those pockets won't fall out.
The main compartment has one O-ring with an included 8" Key Strap attached, ready and waiting to help you keep track of your keys.
If you need more pockets and organization for your gear, or if you carry a lot of papers or folders, you may want to consider our Brain Bag Freudian Slip insert. The Vertical Freudian Slip fits well inside the main compartment of the Smart Alec and has four slots for files and folders on one side; organizer pockets for cables, small electronics, business cards, pens, and more are on the other side. Best of all, you can pull the Freudian Slip out of the Smart Alec and hang it on a doorknob or near your desk, giving yourself easy access to your accessories while keeping them organized.
The Small and Large Snake Charmer, a two-sided organizational pouch with mesh panels, is also an optional accessory.
The top back of the Smart Alec has a comfortable, PORON® foam padded grab handle. While you wouldn't want to use the handle as a main carrying method for the Smart Alec, the comfort of the handle makes hoisting a fully loaded Smart Alec an easier task.
The Smart Alec has two long pockets on either side of the bag that zip with #8 YKK Racquet-Coil water-repellent zippers. We think it's important to do whatever we can to keep the elements out of your bag and we figure you'd agree. One of the side pockets has an expanding water bottle pocket that can fit water bottles up to 1-1/2 liters. The water bottle pocket has an eyelet at the bottom that will allow liquid inside the water bottle pocket to drain (just in case). The other side pocket has two pen slots and a pocket sized for a wallet or iPhone. This side pocket can also hold other items such as a book, power supply, ereader, or other small accessories. Each of these pockets has one O-ring.
The Smart Alec also comes with removable sternum and waist straps, just in case you do take it on a hike, urban or otherwise. If you do decide to remove the sternum and/or waist straps, you'll be pleased to find they leave no hardware behind.
100%
would recommend this product
Christine C.

Verified Buyer

Product Standouts

Comfortable,

High Quality Craftsmanship,

Sewn in USA,

Easily Adjustable,

Good Storage Size

1 year ago

Product Standouts

Comfortable,

High Quality Craftsmanship,

Sewn in USA,

Easily Adjustable,

Good Storage Size

I'm in love!!!!

I love this bag so much. It arrived the day before my trip. I quickly packed it up and tried it on. It felt amazing on my back!!! It is beautiful and useful. I even received a compliment from the airport shuttle driver, "Great looking pack and you travel light!" I was able to use this bag for 4 nights and 3 days. It actually felt more comfortable for me to carry it compared to a Synik 30.

Ricardo P.

Verified Buyer

Product Standouts

Sewn in USA,

High Quality Craftsmanship,

Versatile,

Durable,

Easily Adjustable

1 year ago

Product Standouts

Sewn in USA,

High Quality Craftsmanship,

Versatile,

Durable,

Easily Adjustable

Best Bucket Backpack!

My wife bought me and all four of our kids a Smart Alec in this latest preorder so that she could get hers back! All of the kids used both sizes of Synapses as their everyday carry during high school and college. But the Smart Alec was everyone's choice for a weekend or holiday trip! The pockets on the sides and in the 'lid' are sufficient so that the interior of the bag is open for tossing anything and everything in. We all like that the bag 'stands' up on its own as long as you have a little weight in the bottom. IF you can find another bucket backpack with comparable size and function, it will likely have too many annoying straps that cannot be removed. We hope TB keeps this pack in their production rotation, even if it is not every year.

most comfy ever

love it...would really like to see a mini Smart Alec, maybe 15-18 liters. call it the Smart Ass

Jessica L.

Verified Buyer

Product Standouts

Thoughtful Design,

Comfortable,

Good Storage Size,

Versatile

1 year ago

Product Standouts

Thoughtful Design,

Comfortable,

Good Storage Size,

Versatile

Somewhere between everyday carry and an outdoorsy travel bag....the Smart Alec lives!

I have a very goldilocks relationship with backpacks- they are either unwieldly large or ridiculously small to me. What I like about the Smart Alec is I can see it stuffed with a few packing cubes for a weekend getaway- and still having space for toiletries on top in the main compartment, and entertainment items in the smaller pockets- a kindle, a small knitting project, or a few granola bars. I can also see carrying this as an everyday carry if you have a lot to schlep around. I could carry a laptop and an assortment of books in the main compartment, and still have space for a jacket or hoodie AND my lunch. The pockets and compartment on top of the lid would be excellent to wrangle cords or organize art and making supplies. The lacing on the front does help compress the bag if you aren't carrying as much. I have not packed this out fully yet- but I think this bag does look sharp, and feels comfortable on my back.

Noah B.

Verified Buyer

Product Standouts

Thoughtful Design,

Comfortable,

High Quality Craftsmanship,

Versatile,

Durable

1 year ago

Product Standouts

Thoughtful Design,

Comfortable,

High Quality Craftsmanship,

Versatile,

Durable

Unexpected

Bought it to carry pawpaw seedlings upright on my back during treks into local creek valleys for fall planting. Turns out it's a great shopping bag when I bike to the farmers market is three miles away. Has a central internal pocket for tall things like celery and lateral pockets for jars of honey and other things. Everything stays upright, nothing spills or crushes. Nice work, Bihn squad!
Reviews Loaded
Reviews Added
Sewn in Seattle
Our bags are designed and sewn right here in Seattle, Washington, U.S.A.
That allows us to be control freaks in the best way possible; we have direct control and oversight of the quality of our materials, our products, and the jobs and working environment that we help create. It also offers us a unique spontaneity: when we have an idea for a new product or accessory, we can design it, figure out how to build it, add it to our website and be ready to ship it out our front door all within just a few weeks. How cool is that?

Intrigued? You can find out more about the unusual way we do business on our Company Philosophy page.
THE BIHN Guarantee
Everything you buy from us here at TOM BIHN is satisfaction guaranteed. We've been in business since 1972 and we stand behind what we make.
If something goes wrong and it's our fault, we'll fix it for free. Repairs due to normal wear and tear or due to other things that are not our fault will be performed, when possible, at a reasonable charge right here in our Seattle factory where your bag was made. Defects in materials or workmanship are uncommon and almost always evident while the product is still new. Keep in mind that bags and packs are often subject to extreme wear in everyday use: do not expect them to last forever. Only true love lasts forever! You can expect a TOM BIHN product to give years and years of hard service.