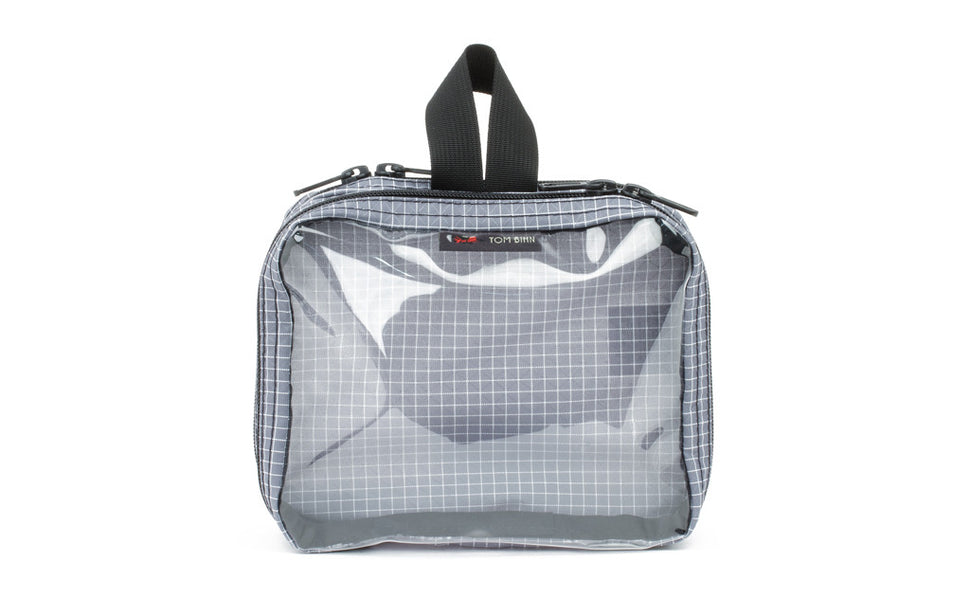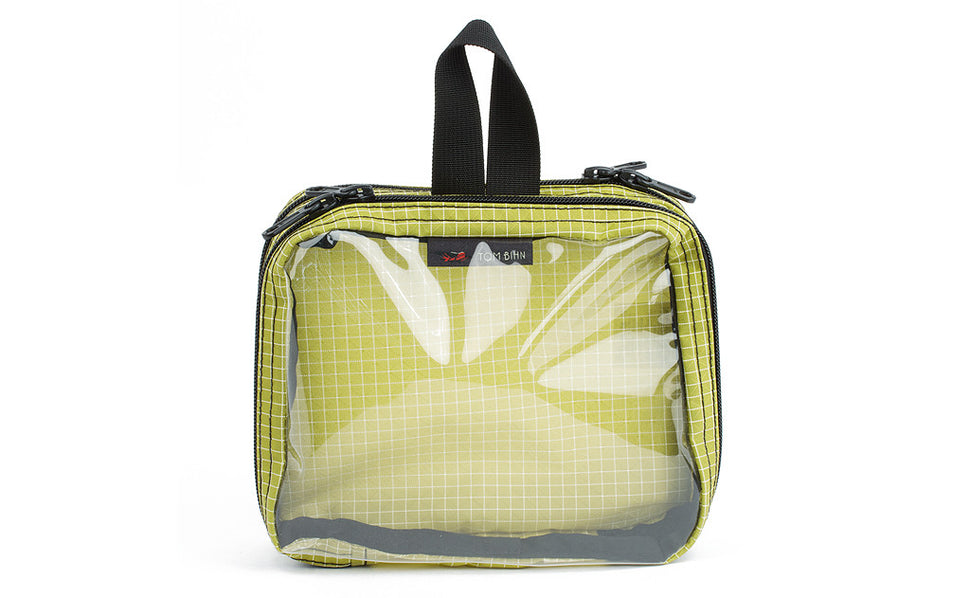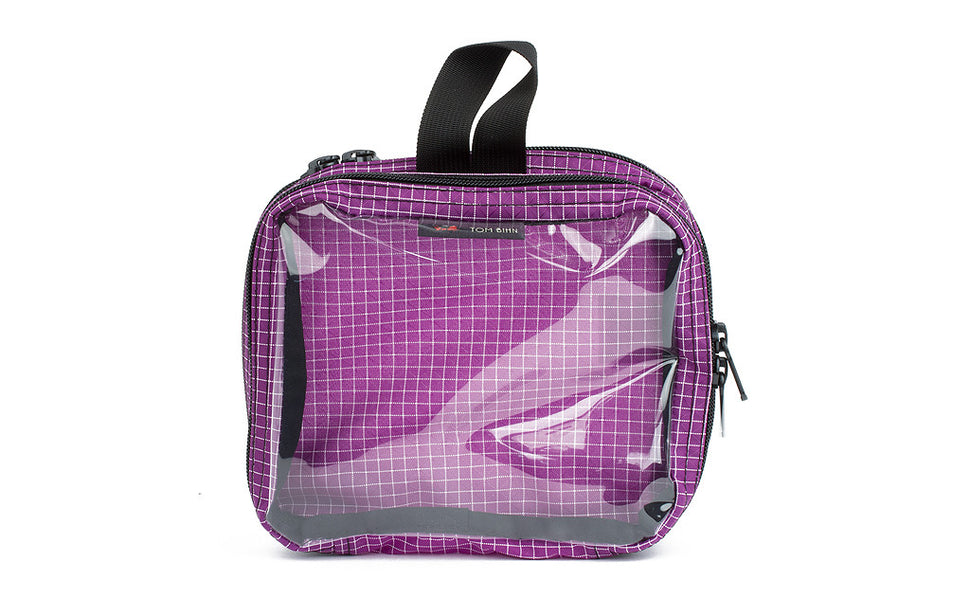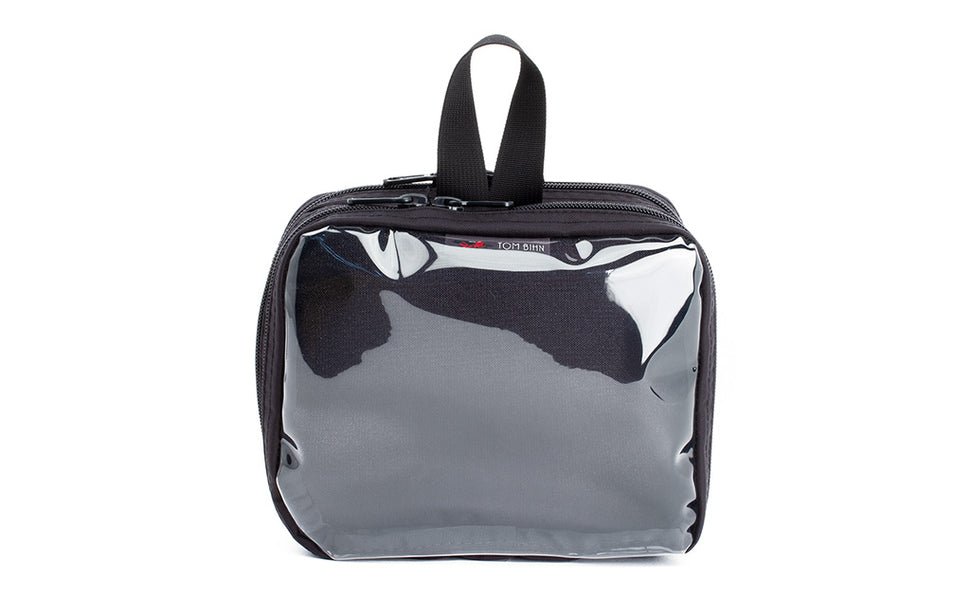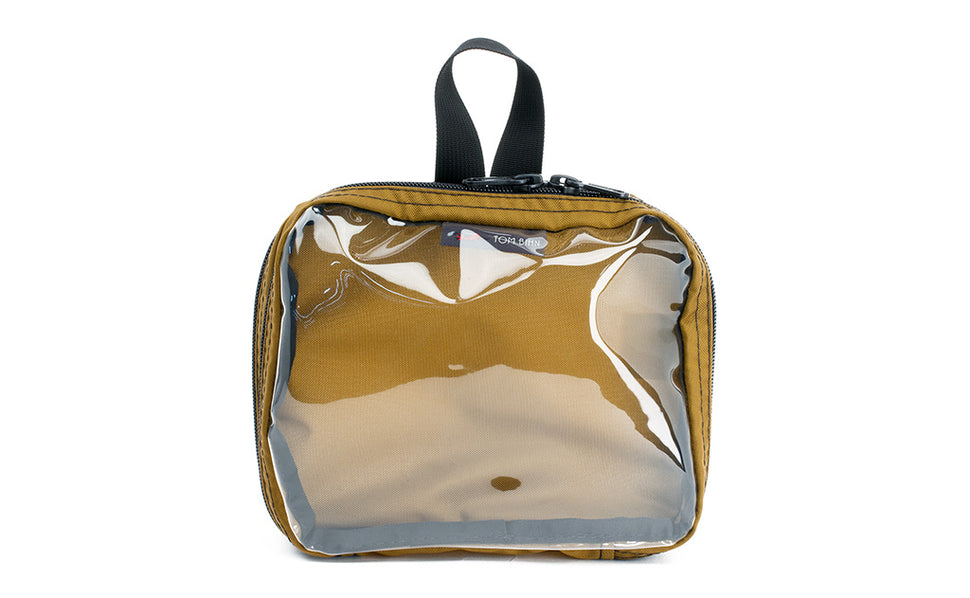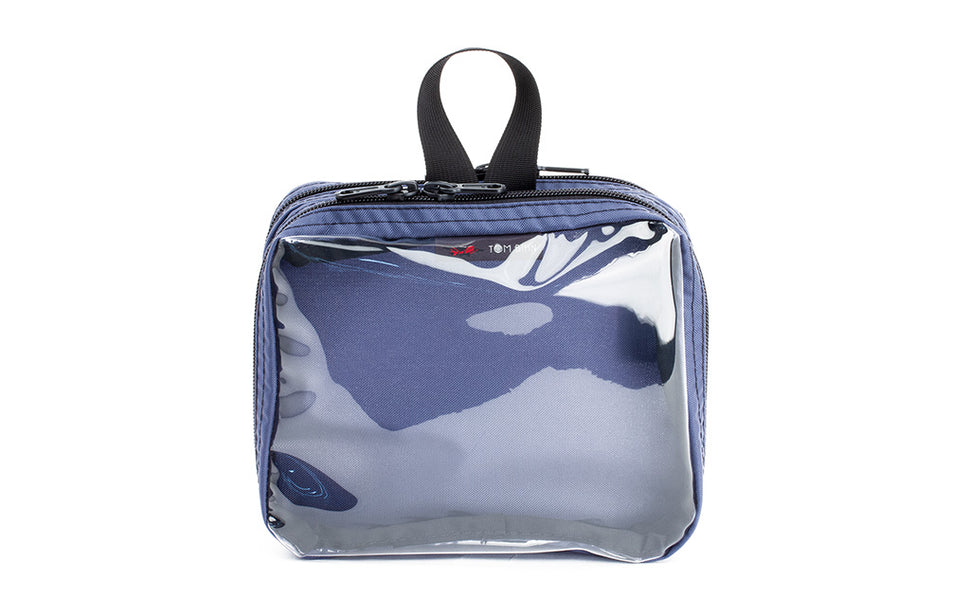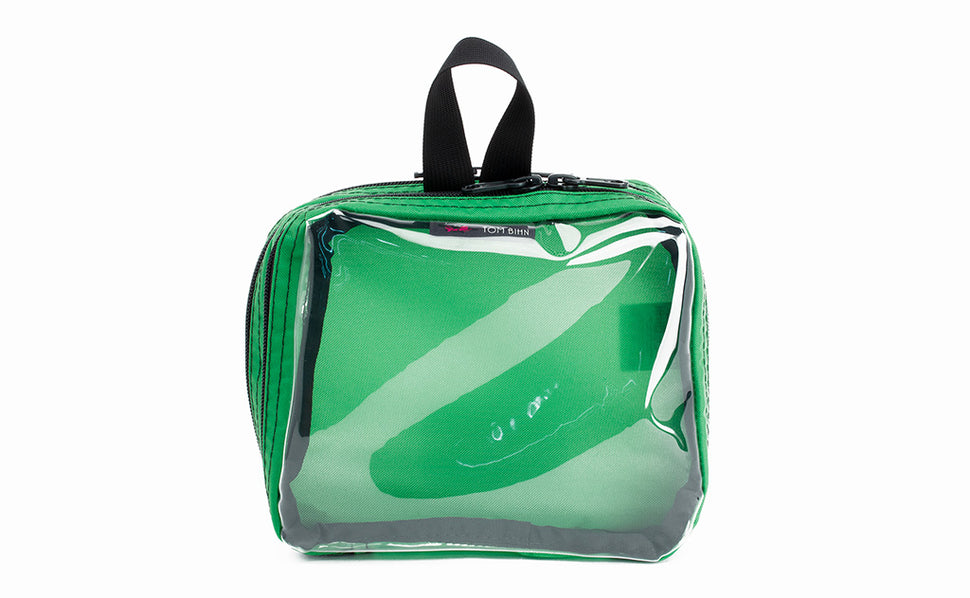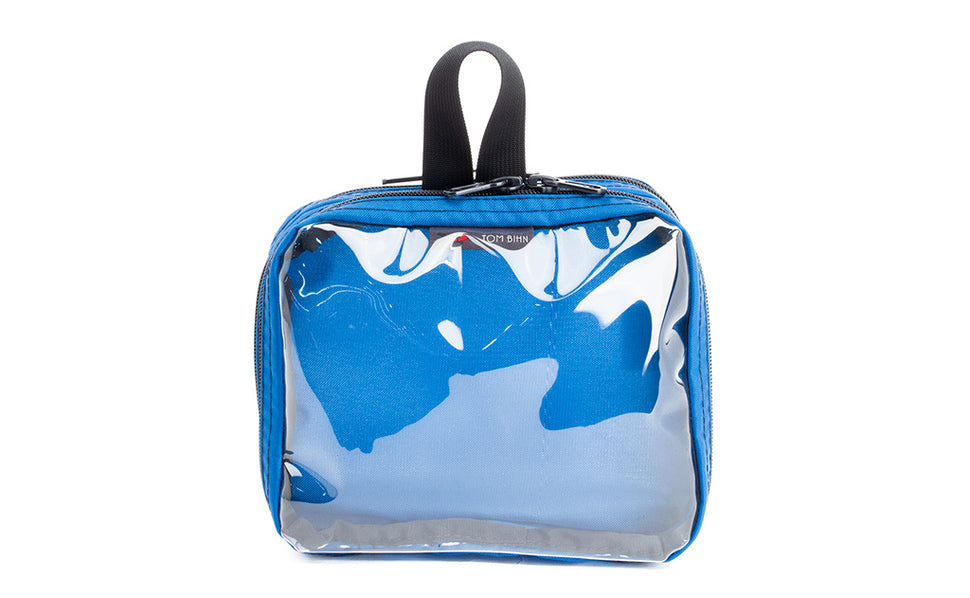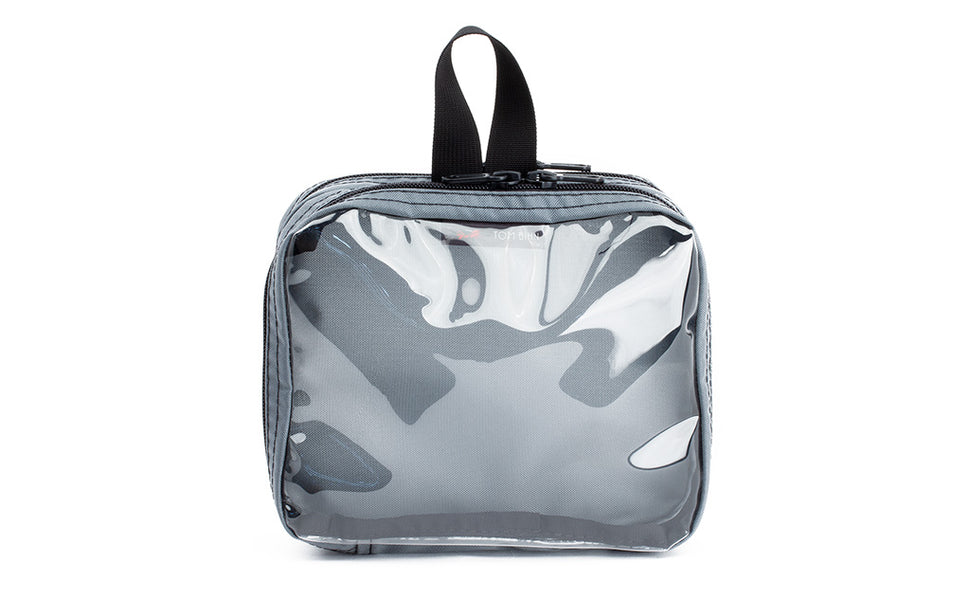 Description
Designed to fill 1/2 the space of either Aeronaut 45 end compartment.
Tom designed the Clear Quarter Packing Cube to fill up one-half of the end compartment of our Aeronaut travel bag, but its handy size is useful for many other applications as well.
The Clear Quarter Packing Cube has two equal-size compartments: it's a great way to organize toiletries, power supplies and cables, and other small items. And with its two clear sides, at least a few of life's mysteries are certain to be revealed.
The Clear Quarter Packing Cube opens and closes with #5 YKK coil zippers with plastic sliders, which means the Cube has no metal parts to rust or scratch electronics. A loop allows you to hang the Clear Quarter Packing Cube on a hook should you need to (that is especially useful when using it as a toiletries kit). The loop is also helpful when you're attempting to yank the Clear Quarter Packing Cube out of an overstuffed bag.
In our bags and organizer pouches which use a clear material, that clear material is urethane instead of PVC. This is a conscious and, we hope, conscientious decision on our part; PVC is pretty nasty stuff. It isn't good for your health (ever open a brand new PVC shower curtain, get a headache, and wonder why?) or the environment. The European Union has gone so far as to ban PVC children's toys. Unfortunately, PVC is still the third most widely used thermoplastic polymer, in part because urethane and other alternatives tend to be more expensive than PVC. We think the added expense of urethane is worth it for the health of you, us, and the planet.
100%
would recommend this product
I Love this packing cube!

My daughter turned me on to this bag. It is perfect for cosmetics, RX's, hair products, etc. It keeps things organized . I especially like that I can see what's in each side of the pouch. It's the perfect bag!!!

I wish I could buy more of them.
Reviews Loaded
Reviews Added
Sewn in Seattle
Our bags are designed and sewn right here in Seattle, Washington, U.S.A.
That allows us to be control freaks in the best way possible; we have direct control and oversight of the quality of our materials, our products, and the jobs and working environment that we help create. It also offers us a unique spontaneity: when we have an idea for a new product or accessory, we can design it, figure out how to build it, add it to our website and be ready to ship it out our front door all within just a few weeks. How cool is that?

Intrigued? You can find out more about the unusual way we do business on our Company Philosophy page.
THE BIHN Guarantee
Everything you buy from us here at TOM BIHN is satisfaction guaranteed. We've been in business since 1972 and we stand behind what we make.
If something goes wrong and it's our fault, we'll fix it for free. Repairs due to normal wear and tear or due to other things that are not our fault will be performed, when possible, at a reasonable charge right here in our Seattle factory where your bag was made. Defects in materials or workmanship are uncommon and almost always evident while the product is still new. Keep in mind that bags and packs are often subject to extreme wear in everyday use: do not expect them to last forever. Only true love lasts forever! You can expect a TOM BIHN product to give years and years of hard service.