About Page
Working
Together in
Seattle
All 55 of us here at TOM BIHN — design, manufacturing, shipping, customer service, photography, web team — work in the same 16,000 square foot location. We collaborate, problem-solve and innovate in ways that are only made possible by sharing the same space. We think this results in a better bag for you, and it's more fun for us too.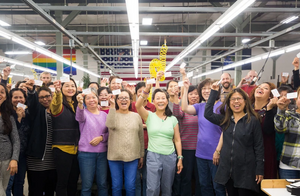 When Tom was 10 years old, he asked his parents for help in getting the equipment he wanted for hiking and camping. They suggested two options: get an after-school job and earn money to buy it, or "just figure out how to make it yourself." Tom chose the second option. His grandmother had an old Singer home sewing machine which his brother Dan helped get running; Tom's mom taught him how to sew and his dad provided the foundations of the necessary engineering.
And the rest is history: Tom has spent the last 40 years designing and making backpacks, travel bags, and briefcases.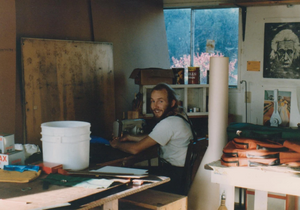 You're as much part of this as we are. I mean, think about it: the fact that you buy our bags allows us to exist as a company. And that you use our bags and provide constructive feedback on how they either work or don't work for you helps us to build a better bag. We literally couldn't be doing what we do without you. Thank you.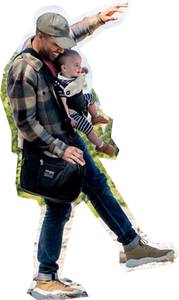 Here's a few things to know about us and how we work:
Our company is big enough that we can do cool things like develop our own fabrics while small enough that it still feels like we're one big family. Our capacity is limited and we don't have plans to significantly increase it. That means that you can expect many of our bags to be In-Stock while other bags are In Production. Read more about that here.
Our creativity is what drives us — and we make space for it. Doing stuff like working on new designs, developing new materials, improving existing internal procedures, programming our own software, updating the website, taking new photos — we do it ourselves because A) we're kinda control freaks and B) we love our work.
We think experience counts. Tom has spent over four decades designing and making bags. In his early days, he often repaired bags made by other manufacturers. That's a whole lotta learning over many years about what works — and what doesn't — when it comes to bag design and fabrication. We use that experience to make a bag that will better serve you.
Back in 2013, we wrote down some aspects of our company philosophy and made it into a book. Some of the people we work with asked us to make a public version and in 2016, we did.
Here's an excerpt:
"Coworkers, boss, manager, customer, delivery person and anyone else you deal with during your work day: imagine yourself in one of their positions and try to see things from their perspective. Gain some understanding of what it looks like on the other side of things. And, hey, don't just imagine it: if you wonder something, ask. Being curious is a wonderful thing to be: it frees you from the burden of thinking you know everything! Ask Bob our UPS driver: "How's the holiday season busyness going so far for you?" or, ask him if it works better for him if we stack boxes "this way" versus "that way." Most folks will be pleasantly surprised by how you're paying attention."
Read more: Our Company Philosophy
The Crew
Lisa
Production Manager Emerita
Lisa likes traveling to other countries, working in her garden and playing with her grandchildren.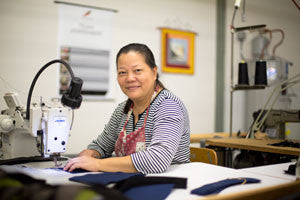 Sheng
Sewing/Assembly Professional
If Sheng's not at work, she's probably playing tennis or doing Karaoke. In high school, she played in championship tennis matches.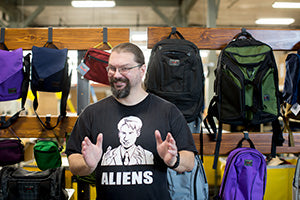 Cody
Customer Service + Shipping Professional
Former self defense instructor. Traded punching bags for travel bags!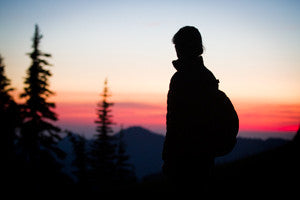 Darcy
Advisor
Most unusual hobby: hiking at night.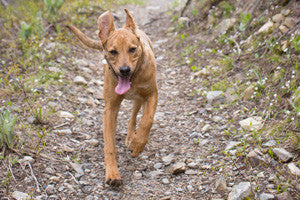 Fiona
Happy Hiker
Fiona loves playing tug, swimming and going on hikes.
Luming
Sewing/Assembly Professional
Luming's ideal evening: movies and homemade cookies.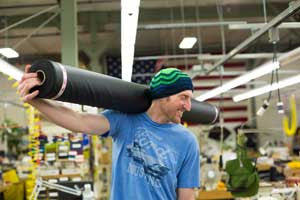 Ben
Materials Manager
History major. Builds his own motorcycles. Was a Naval Aircrewman.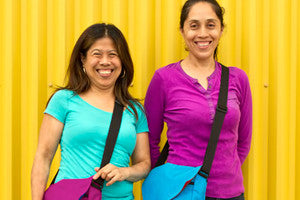 Aravelia
Quality Assurance Lead
Velia's favorite movie is Alice in Wonderland and her favorite song is "Everything I do" by Bryan Adams.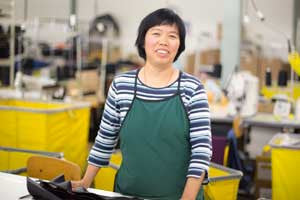 Ying
Sub-Assembly Prep
Ying loves to spend time with her family and grandchildren. And she loves watching Chinese suspense/dramas on tv.
Edelmira
Sub-Assembly Professional Emerita
Favorite place on earth: Rincon de Guayabitos in Nayarit, Mexico.
Chun
Sewing/Assembly Professional
Chun is an expert on Seattle's best Dim sum restaurants.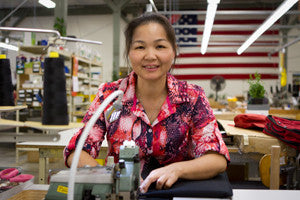 Zhong
Binding/Sewing Professional
Zhong's favorite color is pink. She loves the weather here in Seattle, even when it rains!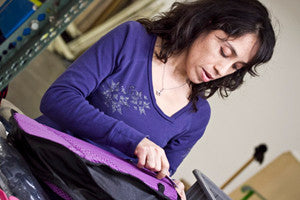 Lulu
Quality Assurance
Lulu's philosophy: living in the present moment and being happy are the most important things in life.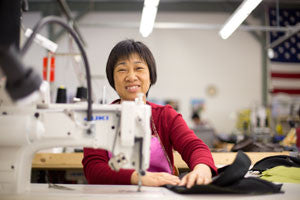 Yanhua
Sewing/Assembly Professional
Yanhua loves listening to classical Chinese music.
Kasper
Goofball
Kasper is a 2-1/2 year old Irish Wolfhound mix going on six months.
Tao
Binding/Assembly Professional
Tao is an accomplished knitter. To relax, she cooks, specializing in amazing seafood dishes. Specialty: salt and pepper shrimp.
June
Production Emerita
June retired as Production Manager here at TOM BIHN in 2013. She's a legend here and still comes back to visit sometimes.
Canh
Sewing/Joining Professional
Canh is masterful at making delicious Phở and Ca Kho To. We're trying to get her to share her recipes with us!
Mo-Fong
Sewing/Assembly Professional
Mo-Fong is an adventurous traveler and especially likes to visit countries she's never been to before.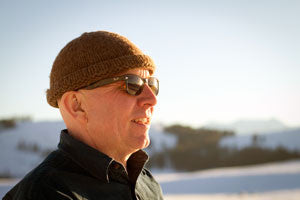 Tom
Founder
Tom's favorite book is Young Men and Fire by Norman Maclean, and he plays the accordion.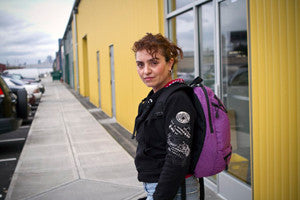 Candi
Sewing/Binding/Fabric Spread Professional
Candi plays the piano beautifully. She likes reading books about animals and wildlife.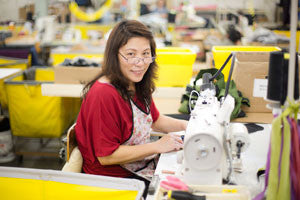 Juanna
Binding/Sewing Professional
Loves to sew her own projects at home. She's also an excellent cook.
David
Beekeeper
David's a bee keeper and in his spare time he works with us on factory stuff.