About Page
Working
Together in
Seattle
All 66 of us here at TOM BIHN — design, manufacturing, shipping, customer service, marketing — work in the same 16,000 square foot location. We collaborate, problem-solve and innovate in ways that are only made possible by sharing the same space. We think this results in a better bag for you, and it's more fun for us too.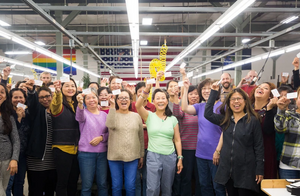 When Tom was 10 years old, he asked his parents for help in getting the equipment he wanted for hiking and camping. They suggested two options: get an after-school job and earn money to buy it, or "just figure out how to make it yourself." Tom chose the second option. His grandmother had an old Singer home sewing machine which his brother Dan helped get running; Tom's mom taught him how to sew and his dad provided the foundations of the necessary engineering.
And the rest is history: Tom has spent the last 40 years designing and making backpacks, travel bags, and briefcases.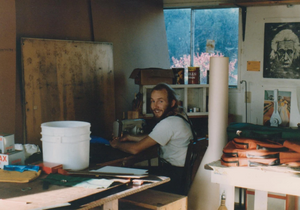 You're as much part of this as we are. I mean, think about it: the fact that you buy our bags allows us to exist as a company. And that you use our bags and provide constructive feedback on how they either work or don't work for you helps us to build a better bag. We literally couldn't be doing what we do without you. Thank you.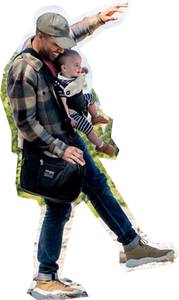 Here's a few things to know about us and how we work:
Our company is big enough that we can do cool things like develop our own fabrics while small enough that it still feels like we're one big family. Our capacity is limited and we don't have plans to significantly increase it. That means that you can expect many of our bags to be In-Stock while other bags are In Production. Read more about that here.
Our creativity is what drives us — and we make space for it. Doing stuff like working on new designs, developing new materials, improving existing internal procedures, programming our own software, updating the website, taking new photos — we do it ourselves because A) we're kinda control freaks and B) we love our work.
We think experience counts. Tom has spent over four decades designing and making bags. In his early days, he often repaired bags made by other manufacturers. That's a whole lotta learning over many years about what works — and what doesn't — when it comes to bag design and fabrication. We use that experience to make a bag that will better serve you.
Back in 2013, we wrote down some aspects of our company philosophy and made it into a book. Some of the people we work with asked us to make a public version and in 2016, we did.
Here's an excerpt:
"Coworkers, boss, manager, customer, delivery person and anyone else you deal with during your work day: imagine yourself in one of their positions and try to see things from their perspective. Gain some understanding of what it looks like on the other side of things. And, hey, don't just imagine it: if you wonder something, ask. Being curious is a wonderful thing to be: it frees you from the burden of thinking you know everything! Ask Bob our UPS driver: "How's the holiday season busyness going so far for you?" or, ask him if it works better for him if we stack boxes "this way" versus "that way." Most folks will be pleasantly surprised by how you're paying attention."
Read more: Our Company Philosophy
The Crew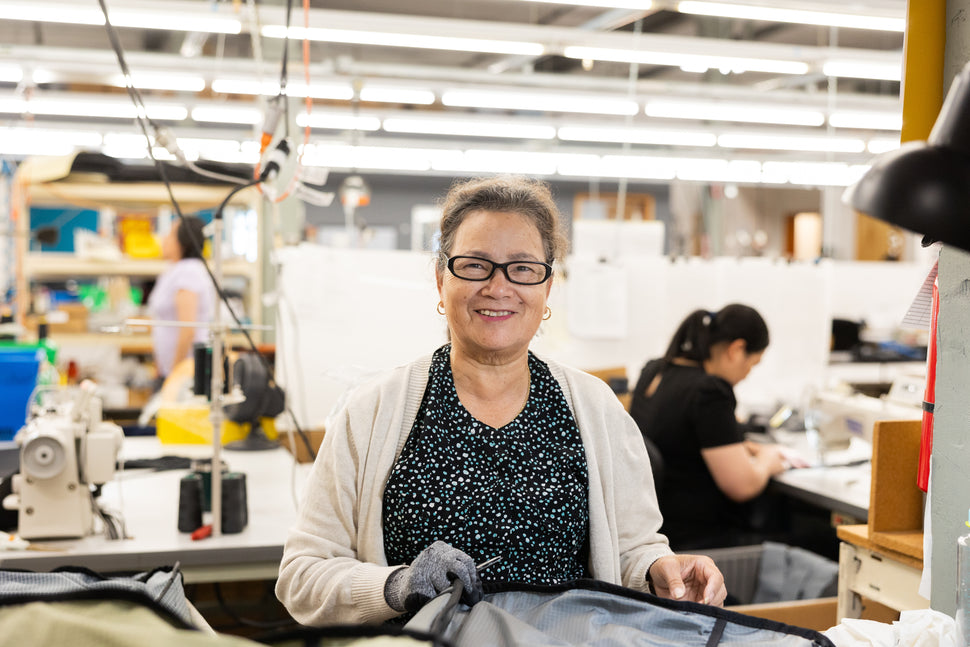 Edelmira
Senior QA + Floor/Preassembly Professional
Edelmira retired in 2022 after 10 years with TOM BIHN, but she loves us so much that she decided to retire from retirement in 2023 to come hang out with us everyday!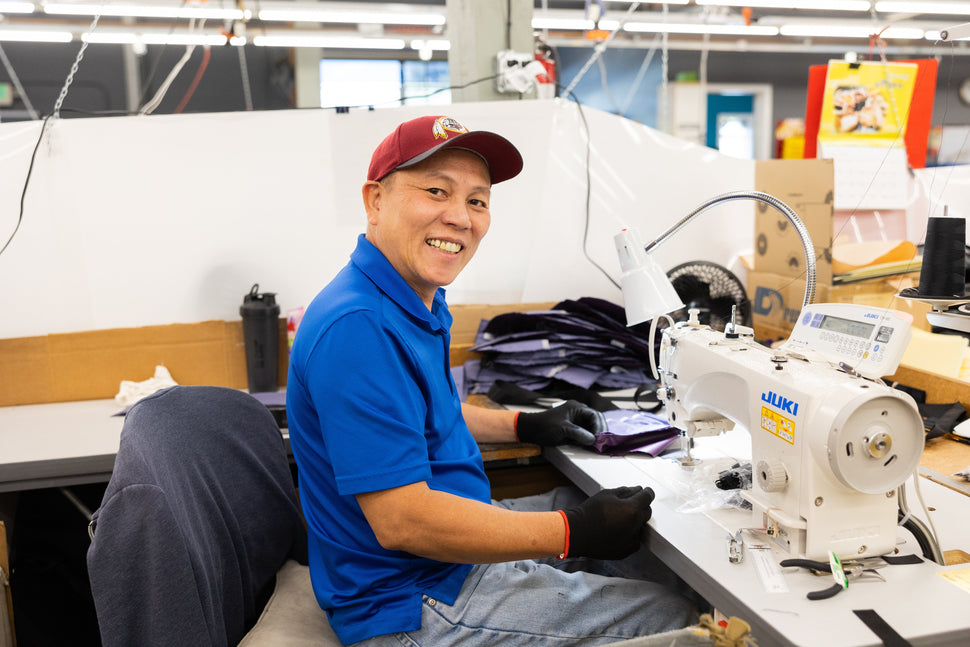 To
Bartack Specialist + Joiner-in-Training
"I am looking forward to traveling with my wife to Europe next year to visit family!"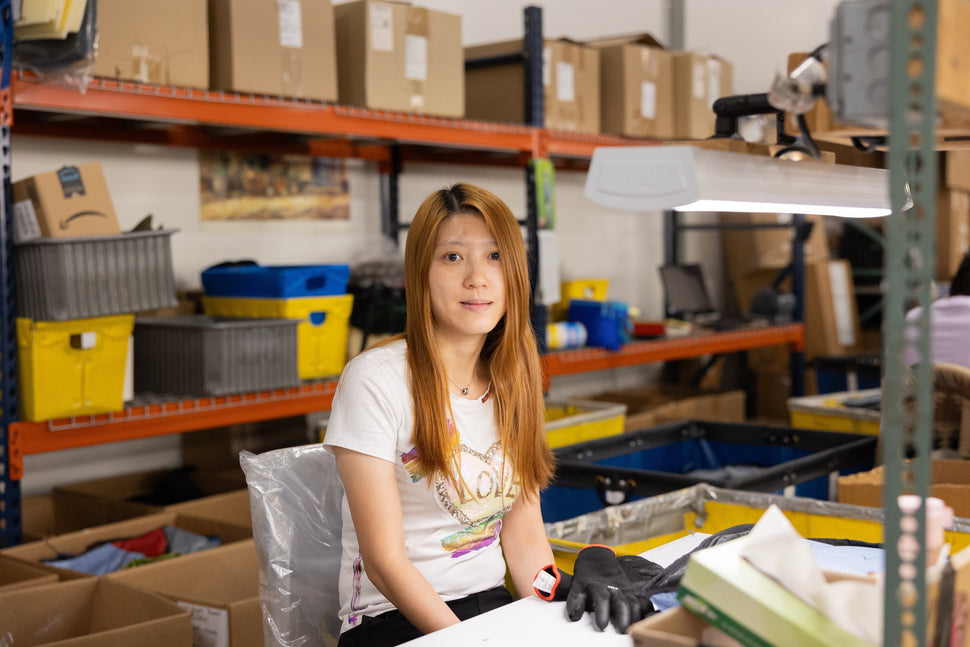 Li Zhen
QA + Floor/Preassembly-in-Training
In her spare time, Li Zhen likes to watch romantic dramas. Her favorite vacation spot is Hawaii.
Ngan
Joiner-In-Training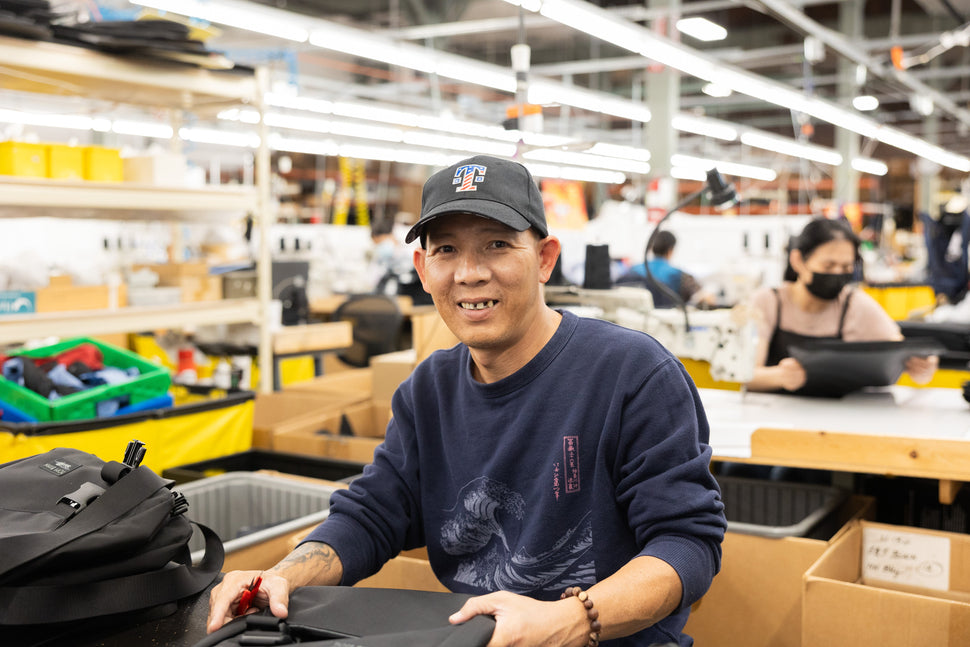 Cam
Floor/Preassembly-in-Training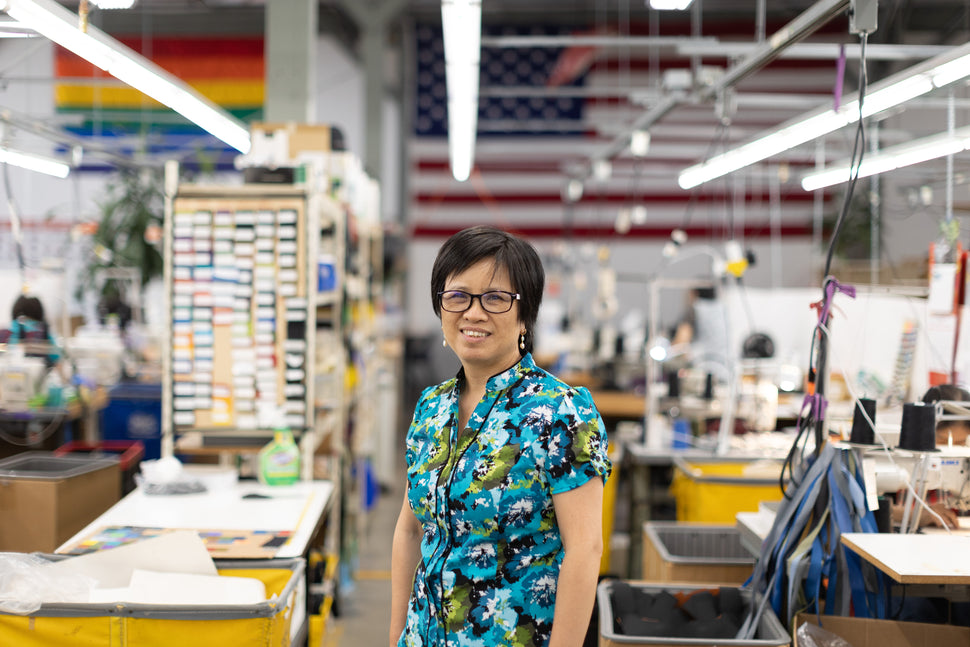 Run
Joining Professional
Run enjoys gardening and staying healthy.
Li Mei
Sewing/Assembly Professional
Li Mei enjoys staying healthy through exercise outside of work!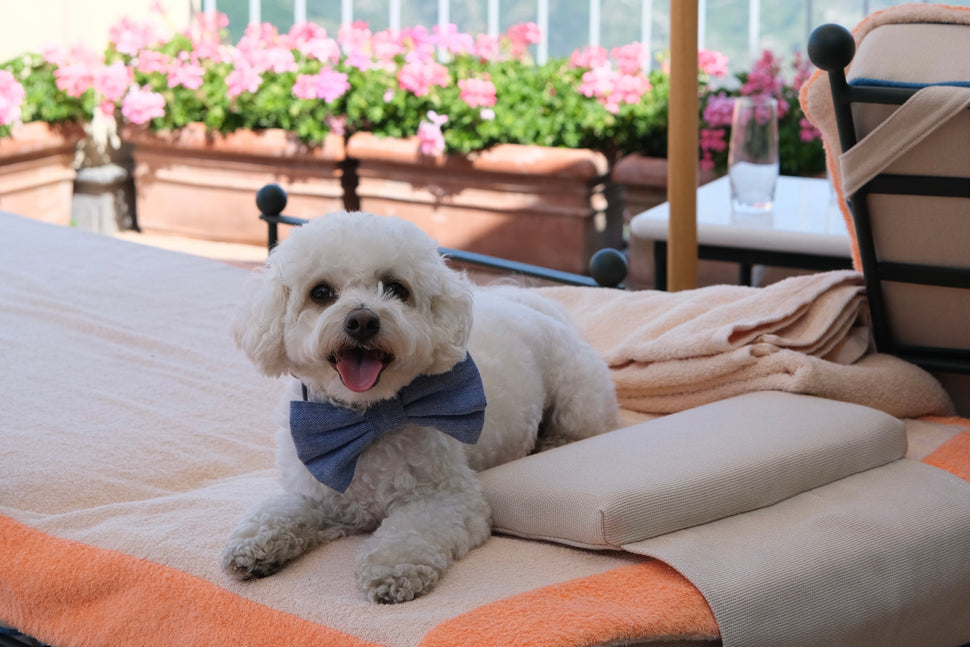 Daikon
Assistant (to the) Regional Manager
Daikon is a connoisseur of bowties, pet-friendly travel, and chicken.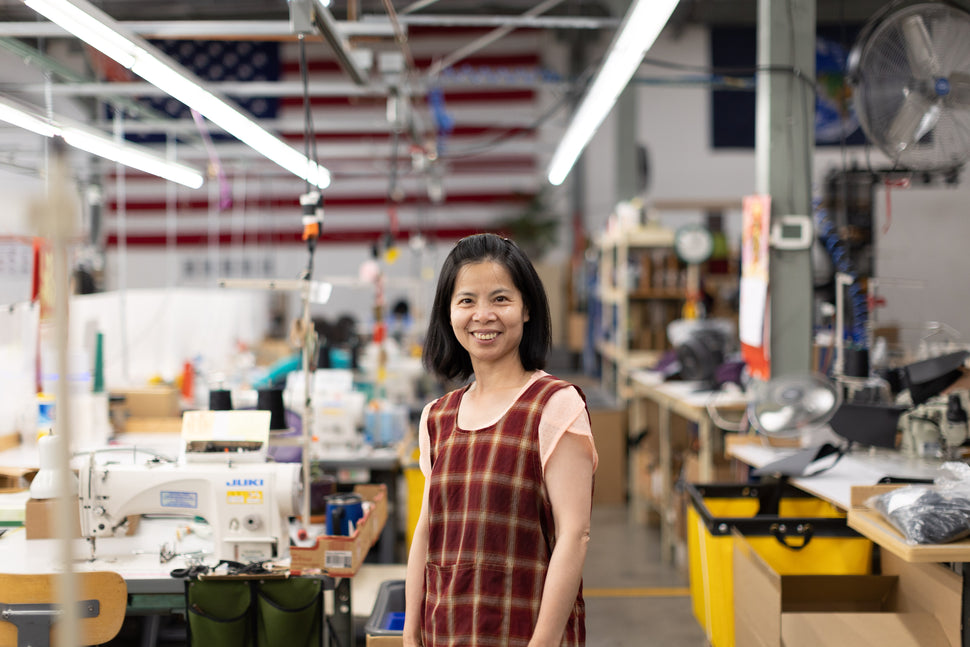 Shunkun
Sub-Assembly Professional
Shunkun enjoys shopping, swimming, and watching TV outside of work.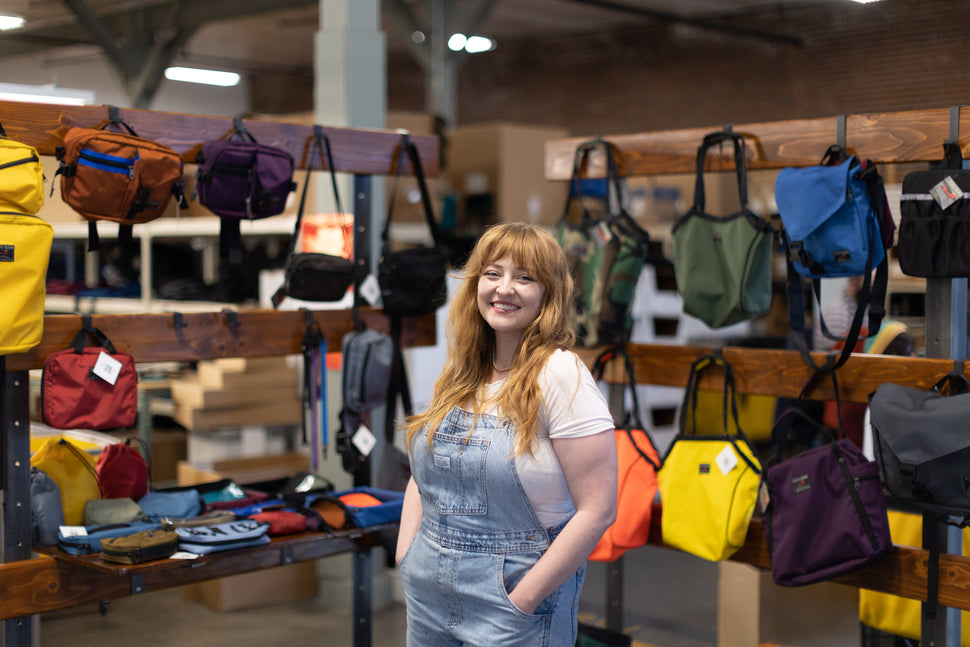 Maia
Social Media Coordinator
Maia loves all creative pursuits – when she isn't working you can often find her painting, writing, modeling, or thrift shopping!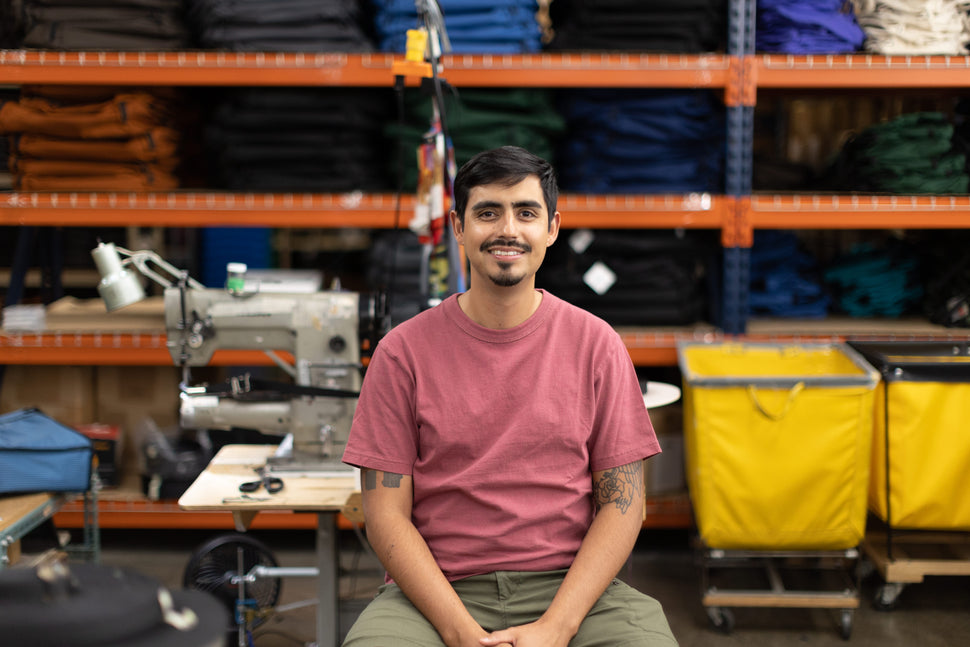 Jose
Designer
Jose loves spending time with his family, watching soccer, cycling and finding great places to eat.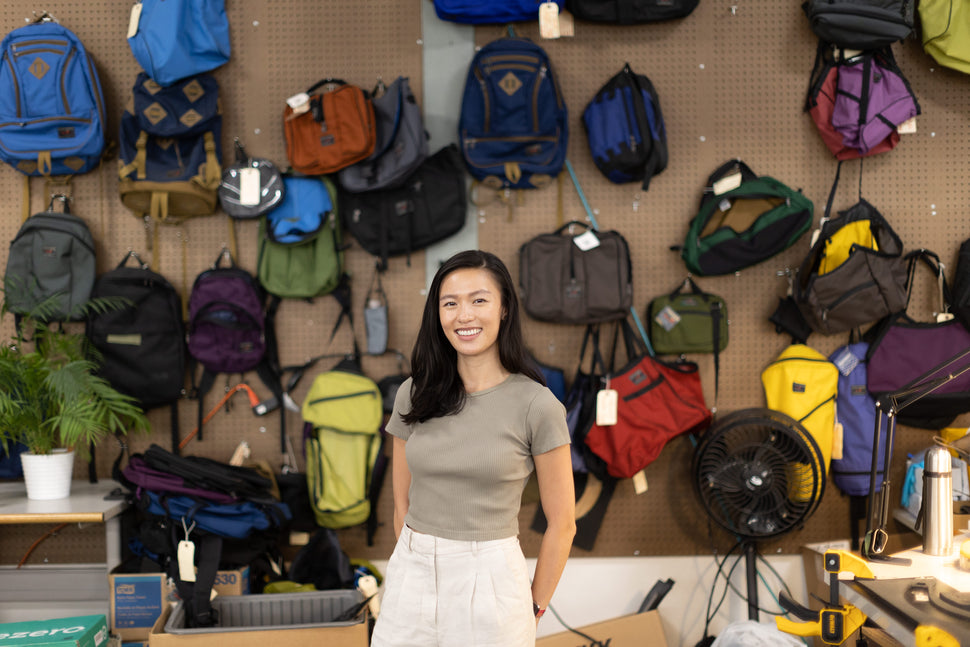 Cindy
CEO
Cindy's idea of fun is going on a 5 to 10-mile run or hike, then followed by a glorious shower and lots of Chinese food after.
Irma
Fabric Cutting Manager
Irma likes to take vacations. Her favorite song is Despacito by Luis Fonsi.
Kat
Customer Service + Shipping Professional
Kat loves cats, musicals, zombies and most nerdy pursuits of happiness.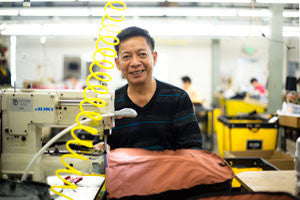 Tam
Binding/Bartack Professional + Machine Mechanic
Tam loves to watch soccer, travel, and listen to a wide variety of music.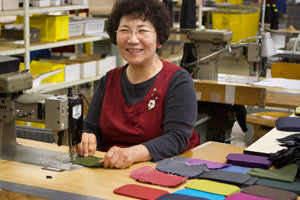 Esther
Sewing/Label Placement/Plant Care Professional
Esther is an avid reader. Her favorite book is Shogun: The Life of Tokugawa Ieyasu by A.L. Sadler.
Mike
Operations Manager
Mike loves to cook and play outside as much as possible.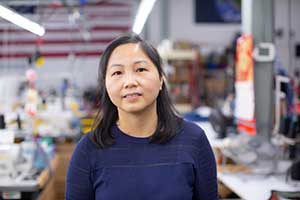 Hong
Shoulder Strap Specialist
Hong enjoys spending time with with her children and shares: "I recently bought a house - it's my American dream!"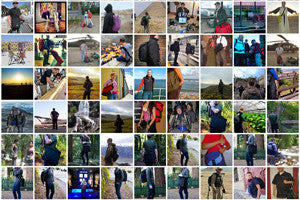 You
Yeah, you! You're part of our crew, too.
Levi
Branch Manager
Favorite toy? Sticks he finds on the ground.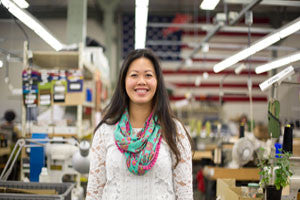 Kim
Director of Administration
Kim believes in karma and random acts of kindness.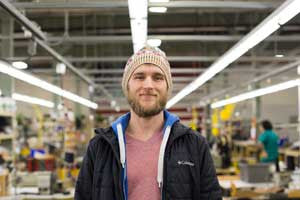 Matt
Shipping Lead
Matt moved back to Seattle after 5 years in Southern California. Matt is cold all of the time.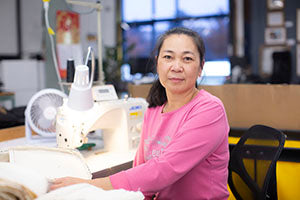 Zhi Fang
Joining Professional
Enjoys spending her free time relaxing and watching Chinese soap operas. 
Fong
Production Manager
Fong's philosophy: experience gratitude for happiness and health and don't take it for granted.