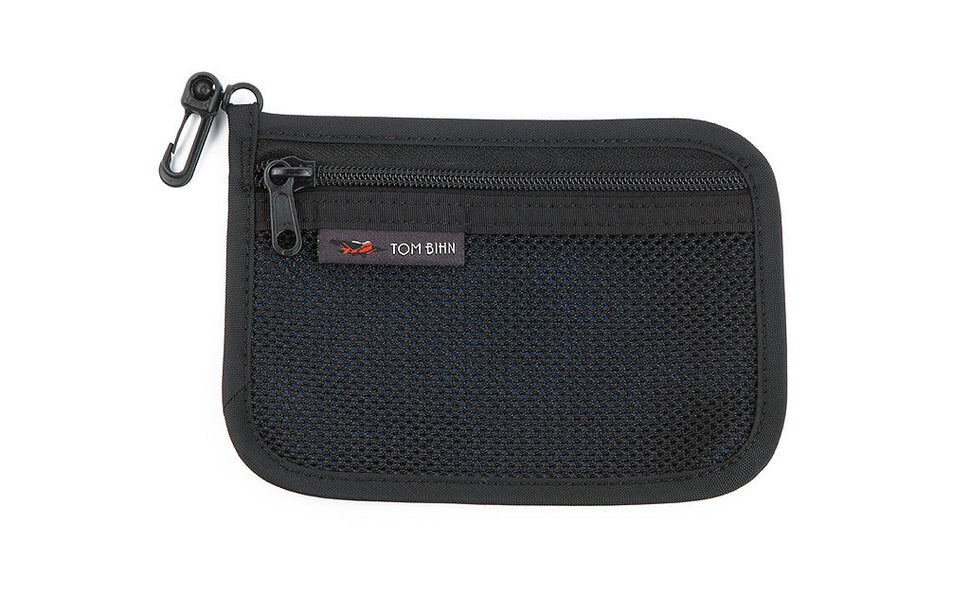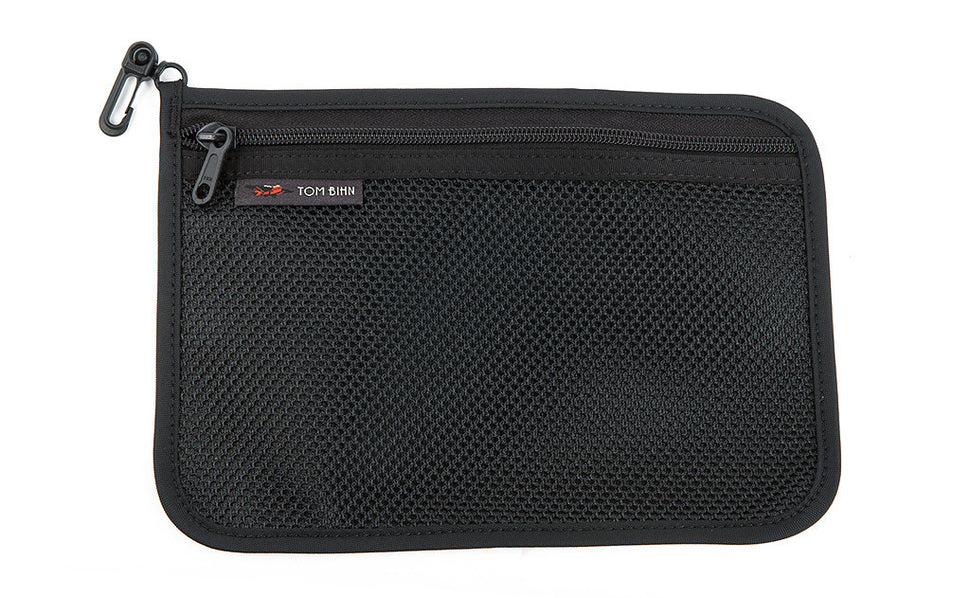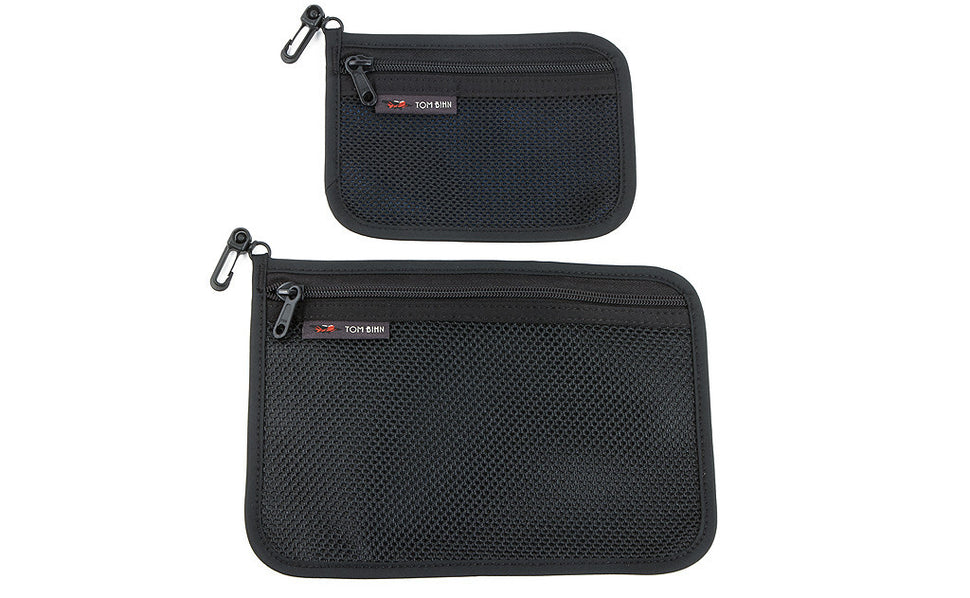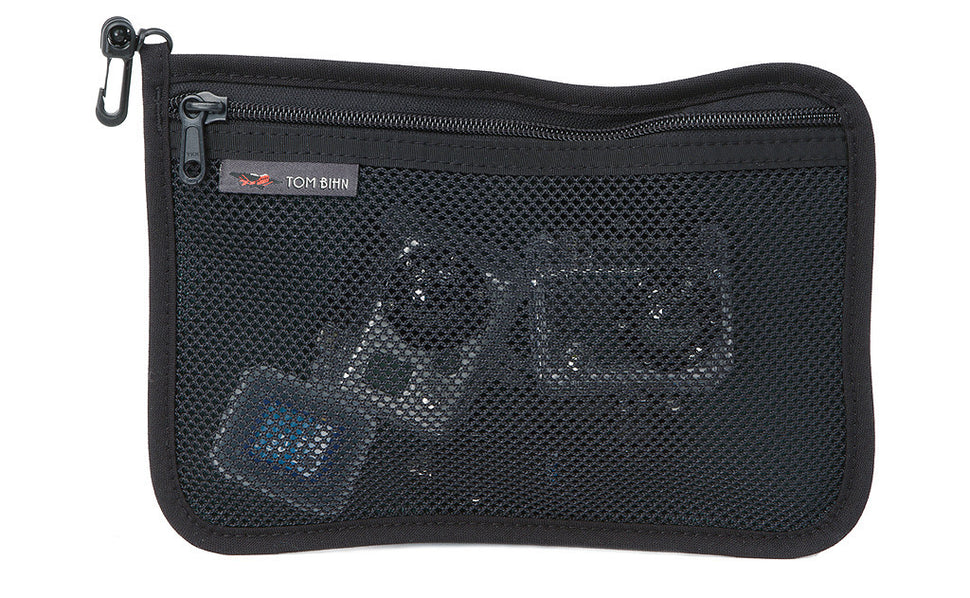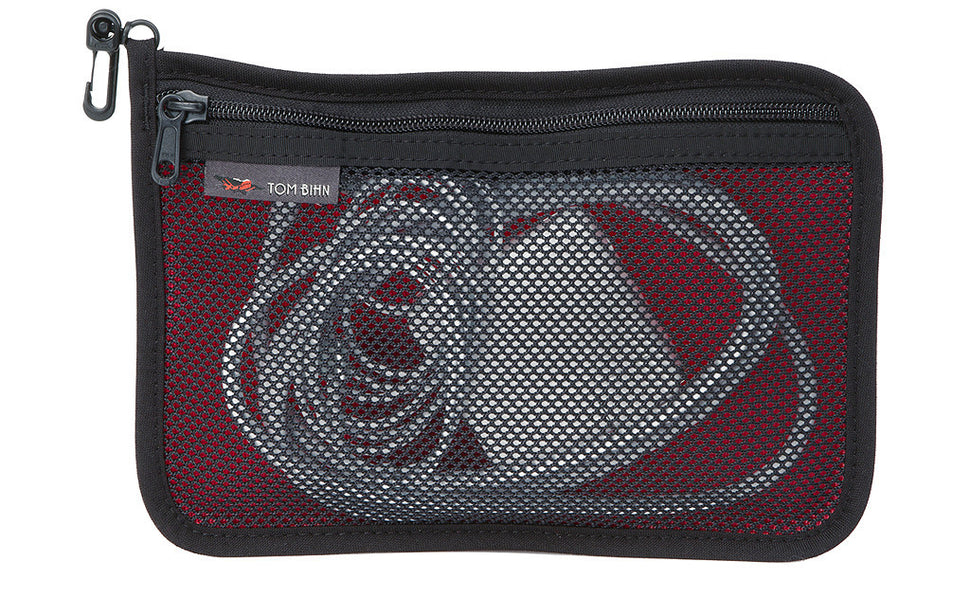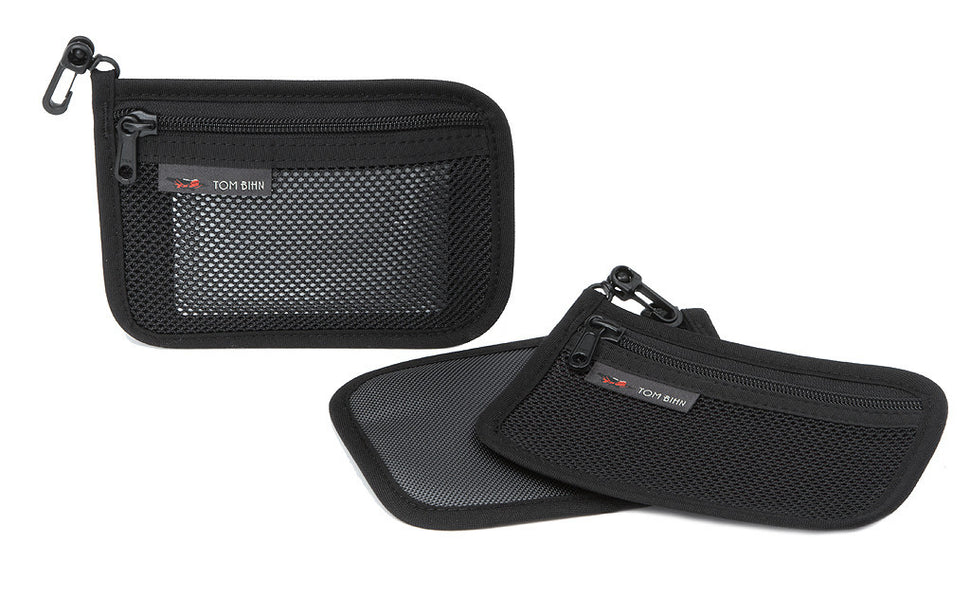 Description
Made out of leftover fabrics, these pouches come in a wide variety of colors that we choose for you. Fun, huh!
Our Mesh Ballistic Organizer Pouches will add an extra pocket of organization to any bag. Using a small-but-tough plastic snaphook, Mesh Ballistic Organizer Pouches attach to the O-rings inside our backpacks, messenger bags, briefcases, knitting/tote bags, and travel and laptop bags. If you have another bag without O-rings, that's okay — just don't use the little plastic snaphook on the pouch, or you can break it off.
On the front, our Mesh Ballistic Organizer Pouches are heavy-duty mesh, allowing you to see the contents of your pouch. The mesh also offers breathability and allows heat or dampness to escape rather than build up inside the pouch.
The back of our Mesh Ballistic Organizer Pouches is our 1050 denier, high tenacity ballistic nylon. Made for us in the U.S. and dyed to our specifications, our ballistic nylon is extraordinarily abrasion resistant (it has twice the abrasion resistance of 1680 denier fabric). It's used as the main exterior fabric of these pouches, as well as many of our travel bags, laptop bags, messenger bags, and briefcases.
Mesh Ballistic Organizer Pouches are available in sizes Small and Medium. They zip with a #5 YKK coil zipper with a plastic slider, which is less likely to scratch sensitive electronic gizmos.
Mesh Ballistic Organizer Pouches' colors are "as available," which means we choose the colors and you don't. You can indicate first, second, and third choice color preferences in the comments field during the checkout process and we'll do our best to make sure that's what you get. In general, Mesh Ballistic Organizer Pouches are available in Aubergine, Navy, Black, Verde, Burnt Orange, and Steel.
Also available are Clear, Halcyon/nylon, Ballistic, Padded, and Cordura® Organizer Pouches, as well as a wide variety of larger organizational pouches and bags.
Sewn in Seattle
Our bags are designed and sewn right here in Seattle, Washington, U.S.A.
That allows us to be control freaks in the best way possible; we have direct control and oversight of the quality of our materials, our products, and the jobs and working environment that we help create. It also offers us a unique spontaneity: when we have an idea for a new product or accessory, we can design it, figure out how to build it, add it to our website and be ready to ship it out our front door all within just a few weeks. How cool is that?

Intrigued? You can find out more about the unusual way we do business on our Company Philosophy page.
THE BIHN Guarantee
Everything you buy from us here at TOM BIHN is satisfaction guaranteed. We've been in business since 1972 and we stand behind what we make.
If something goes wrong and it's our fault, we'll fix it for free. Repairs due to normal wear and tear or due to other things that are not our fault will be performed, when possible, at a reasonable charge right here in our Seattle factory where your bag was made. Defects in materials or workmanship are uncommon and almost always evident while the product is still new. Keep in mind that bags and packs are often subject to extreme wear in everyday use: do not expect them to last forever. Only true love lasts forever! You can expect a TOM BIHN product to give years and years of hard service.