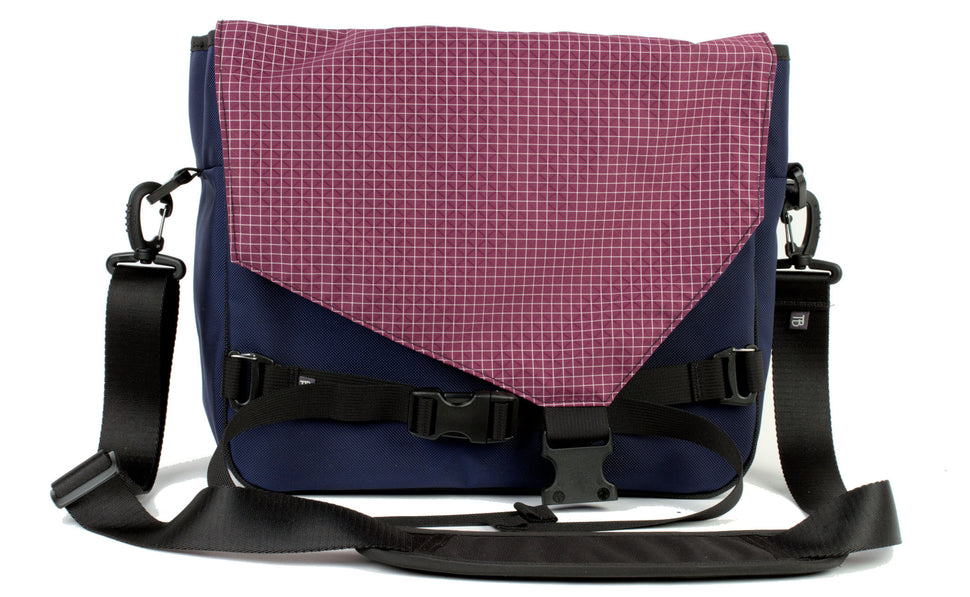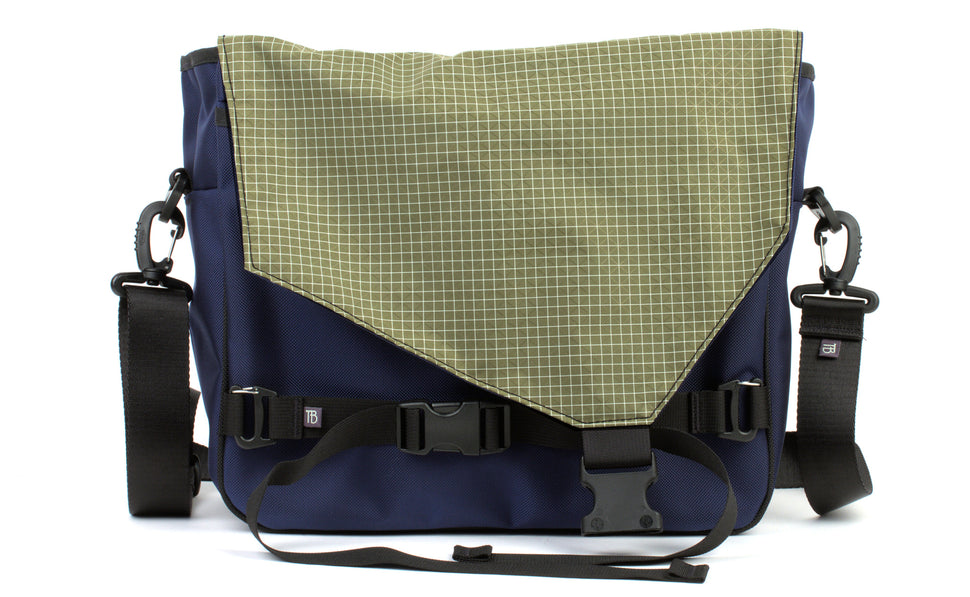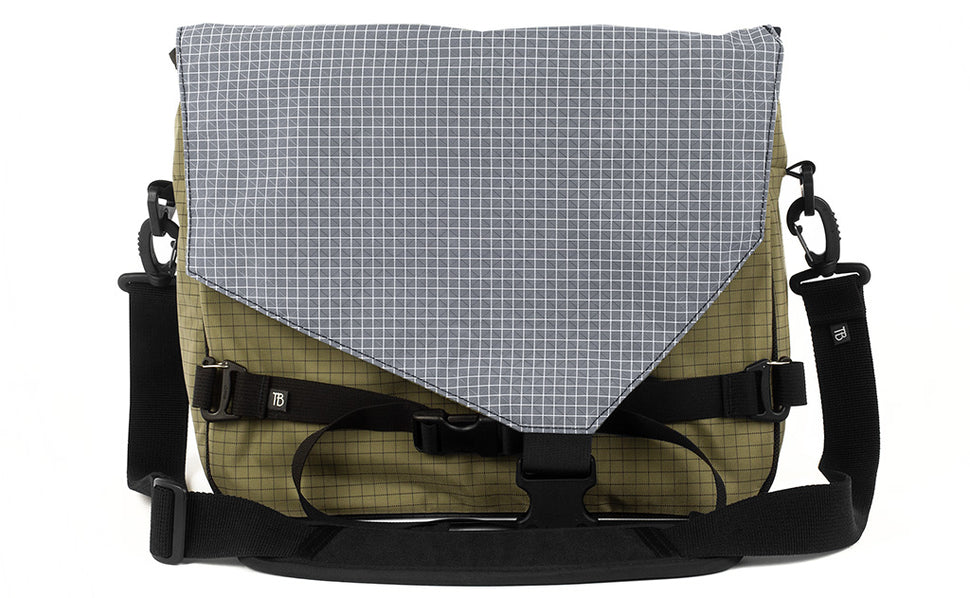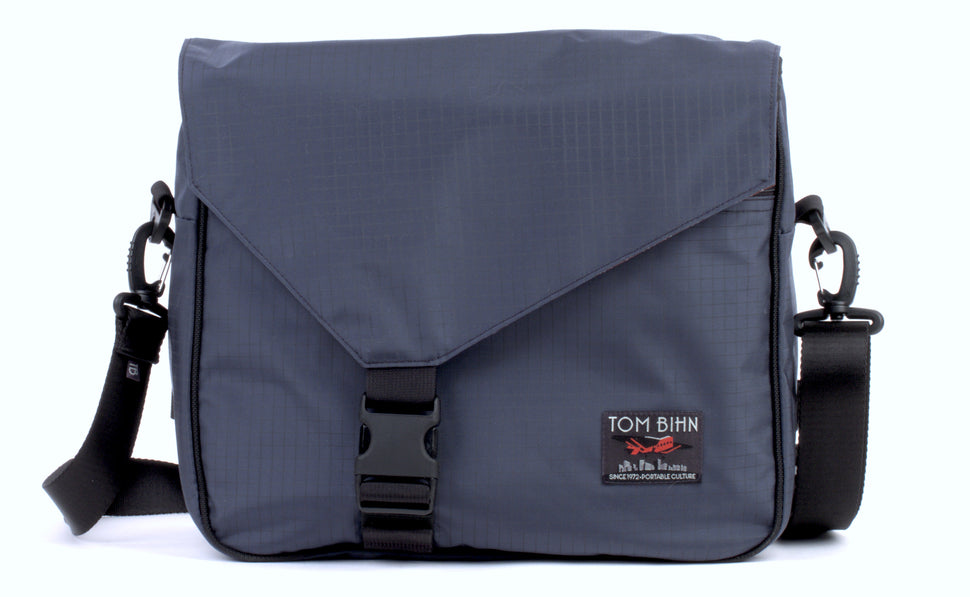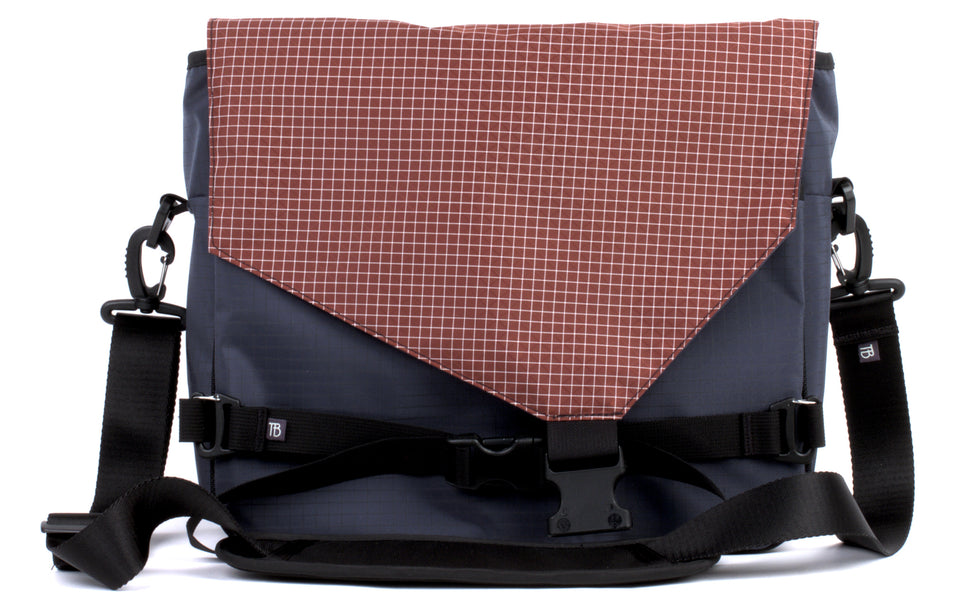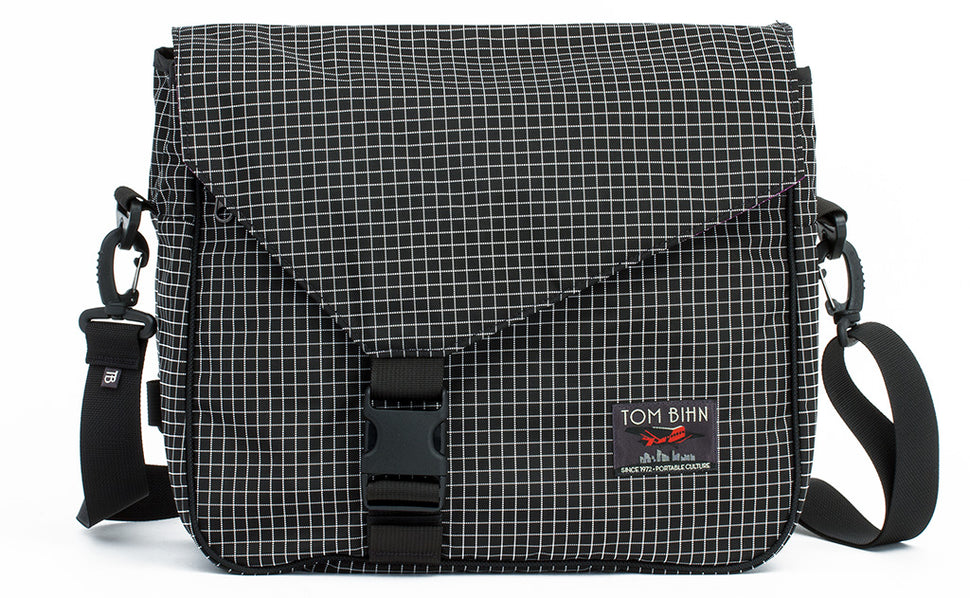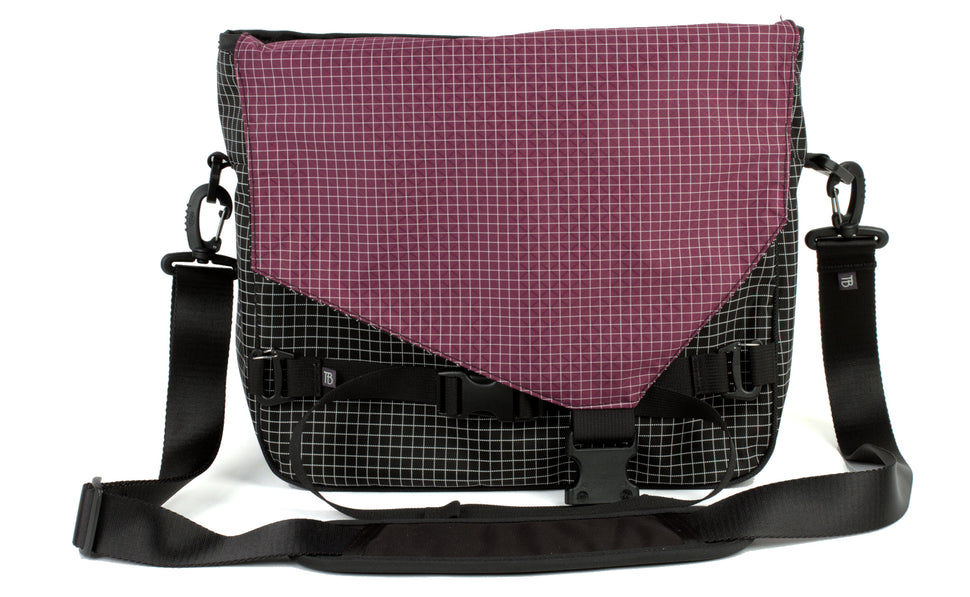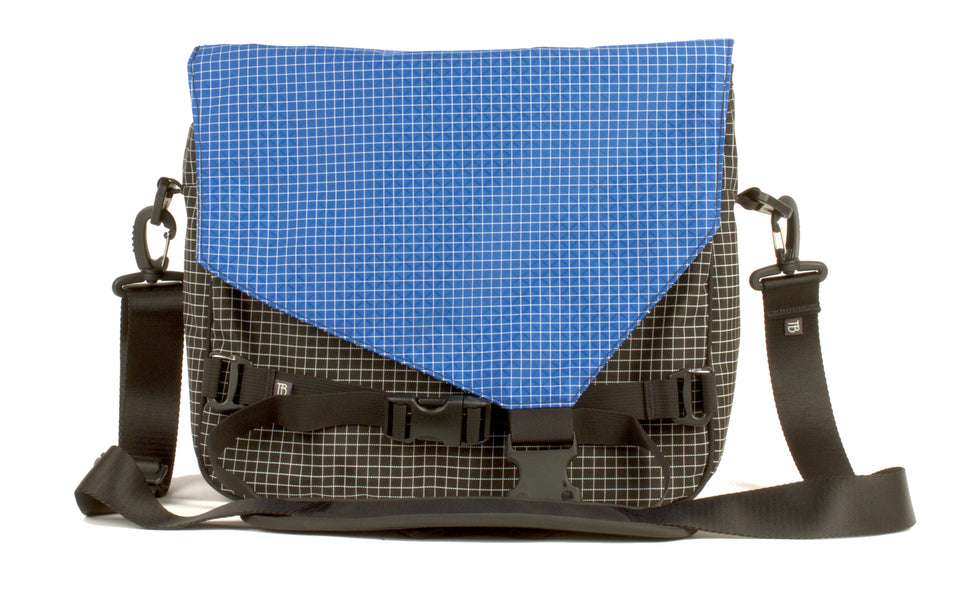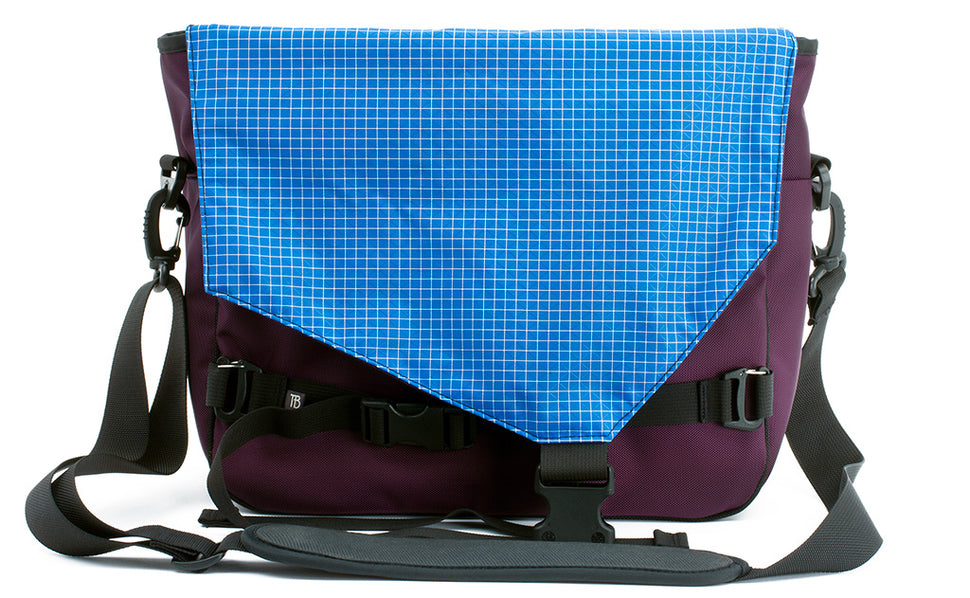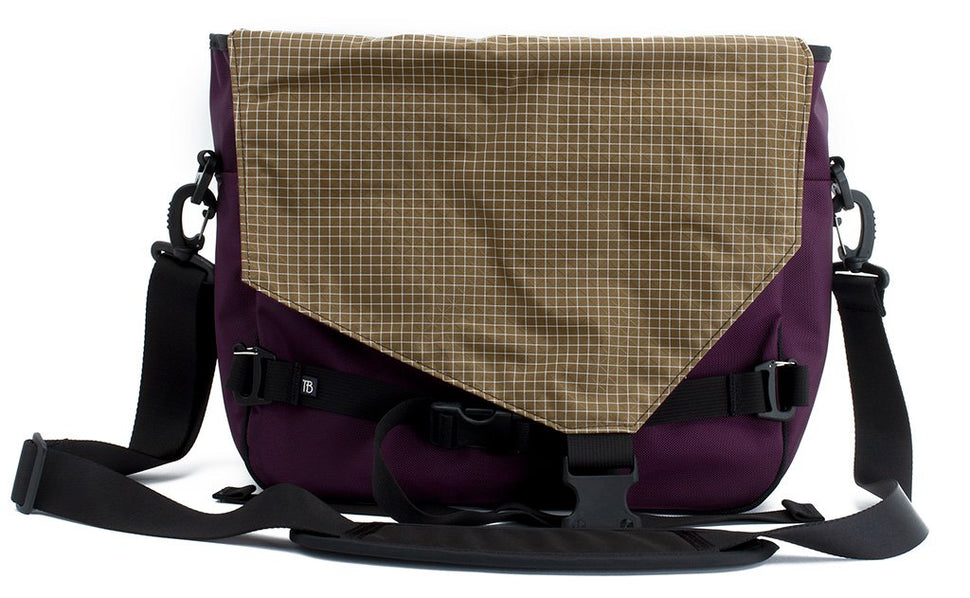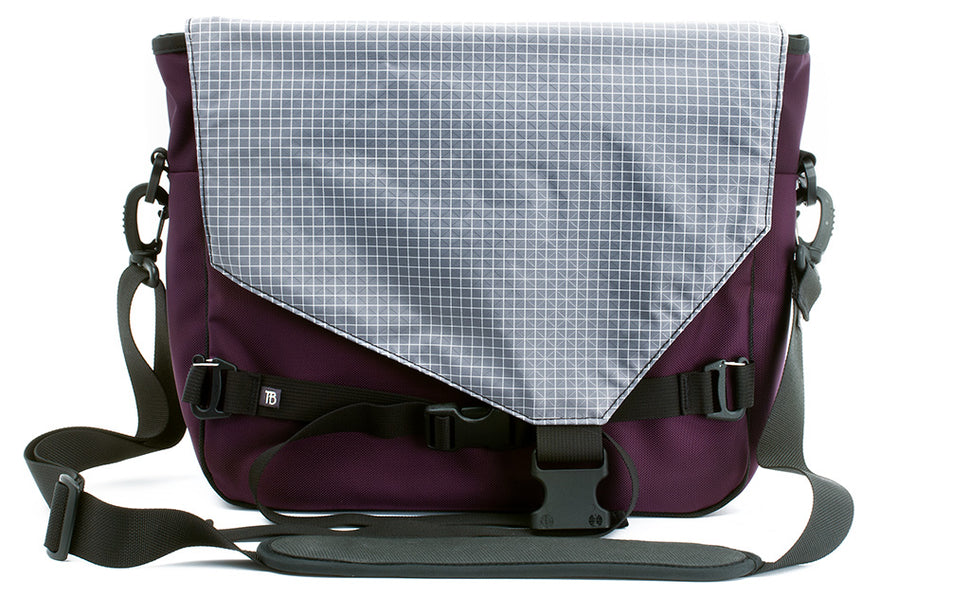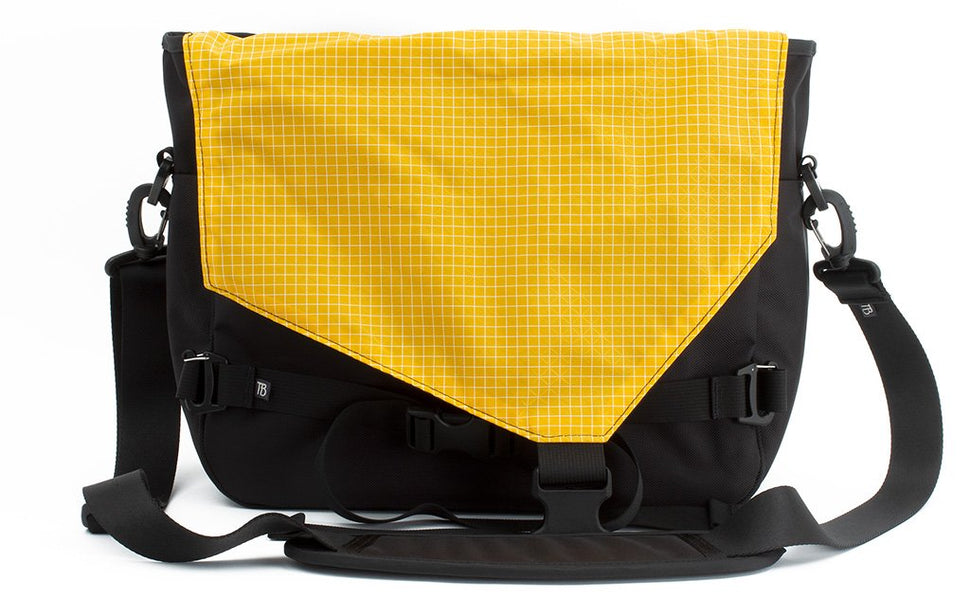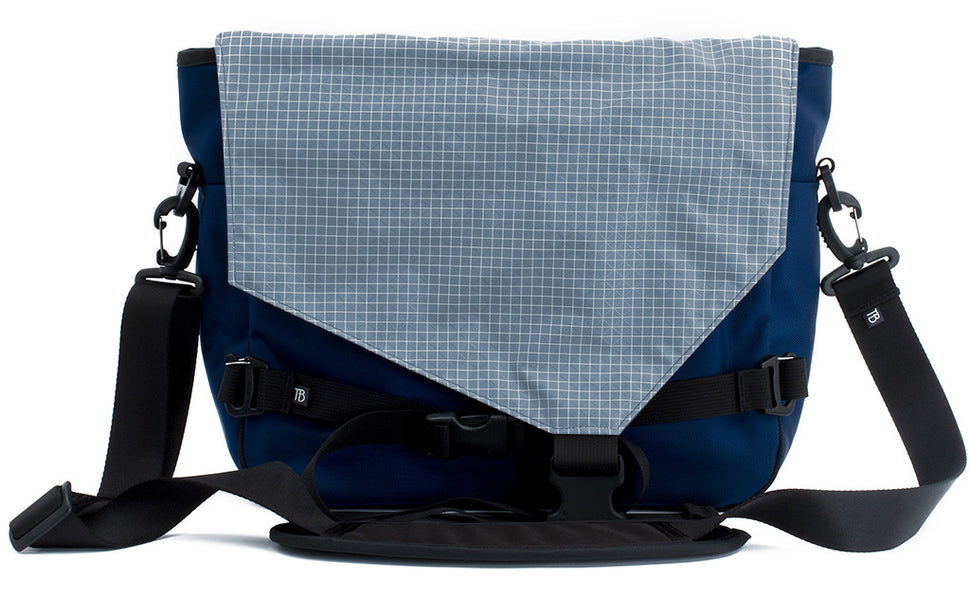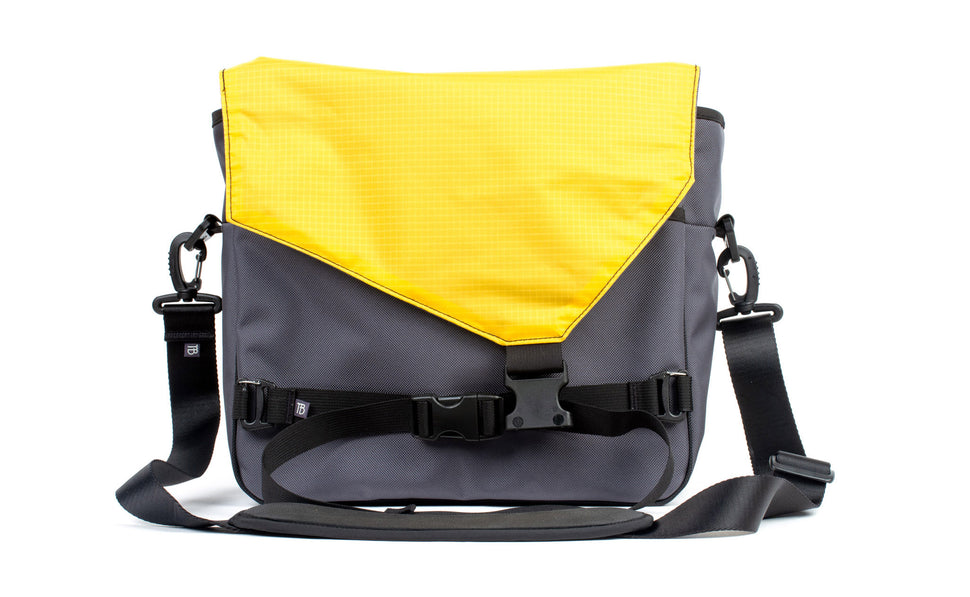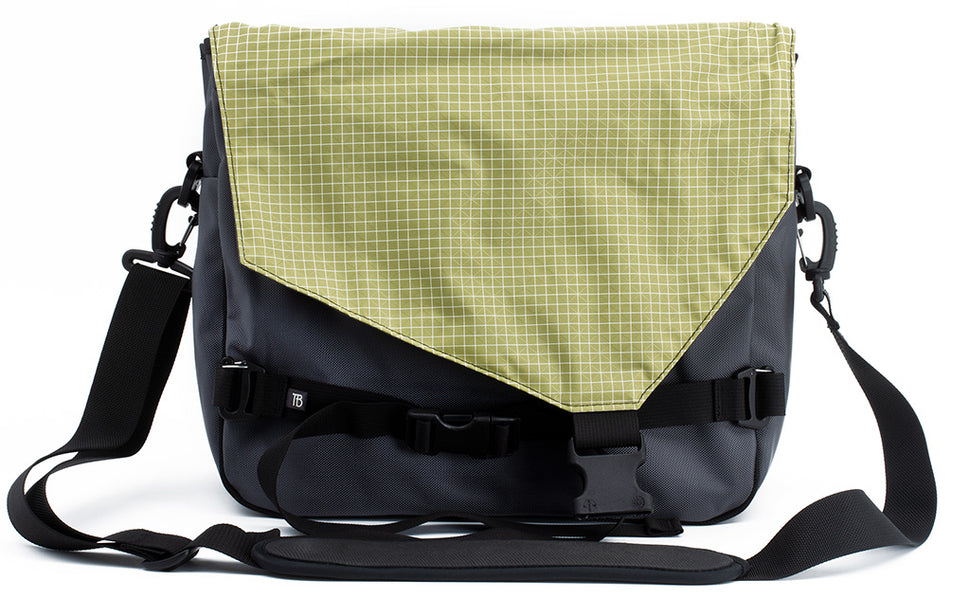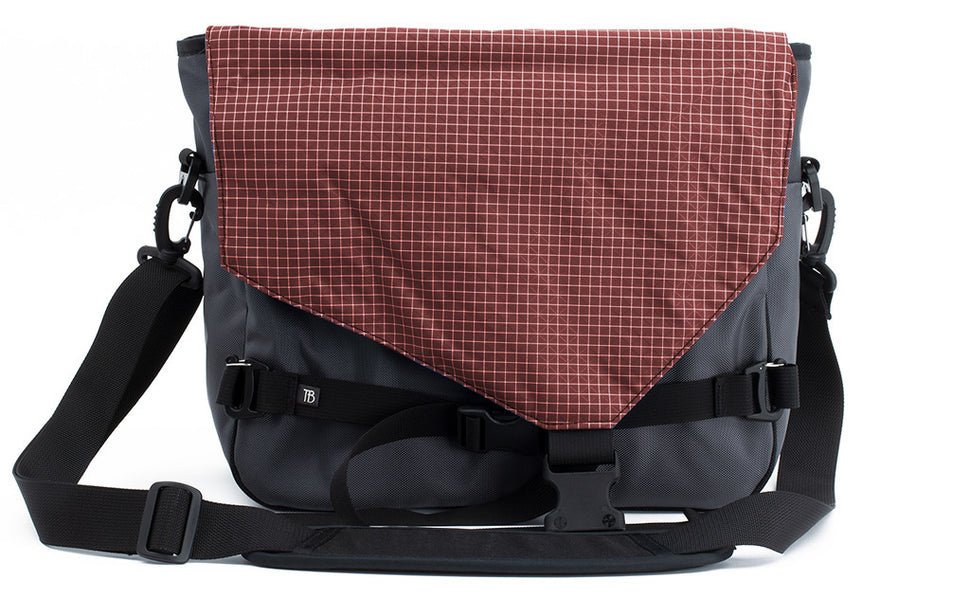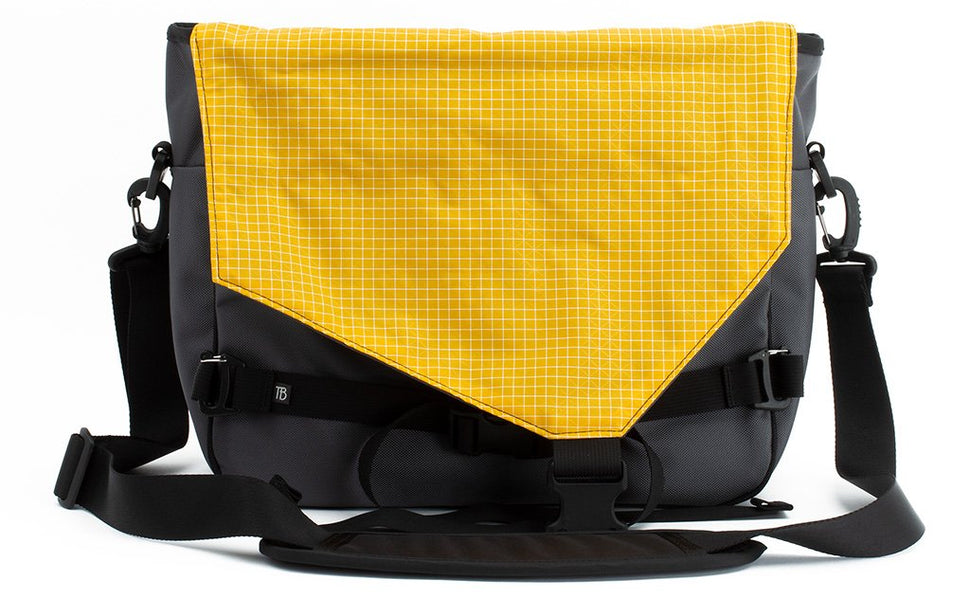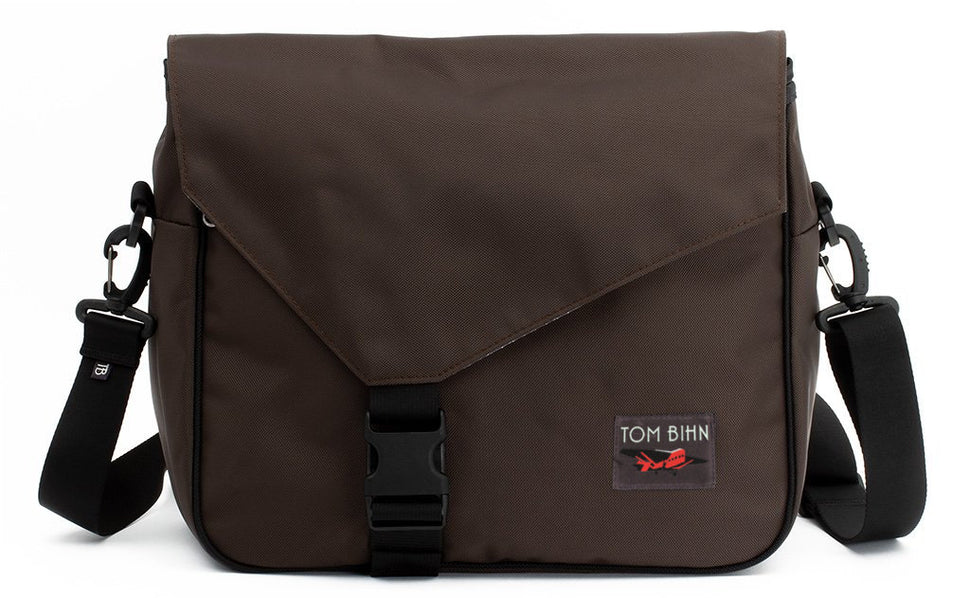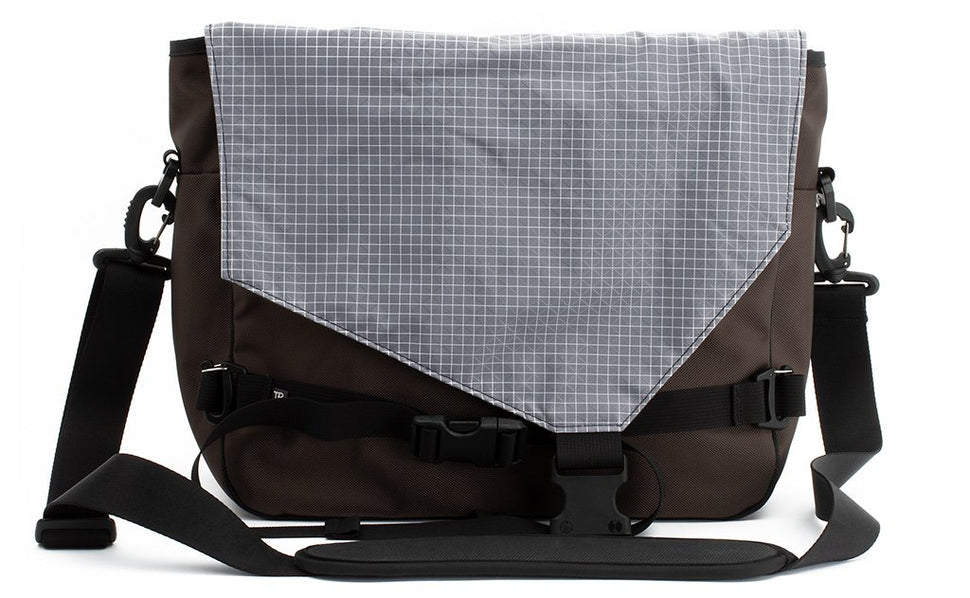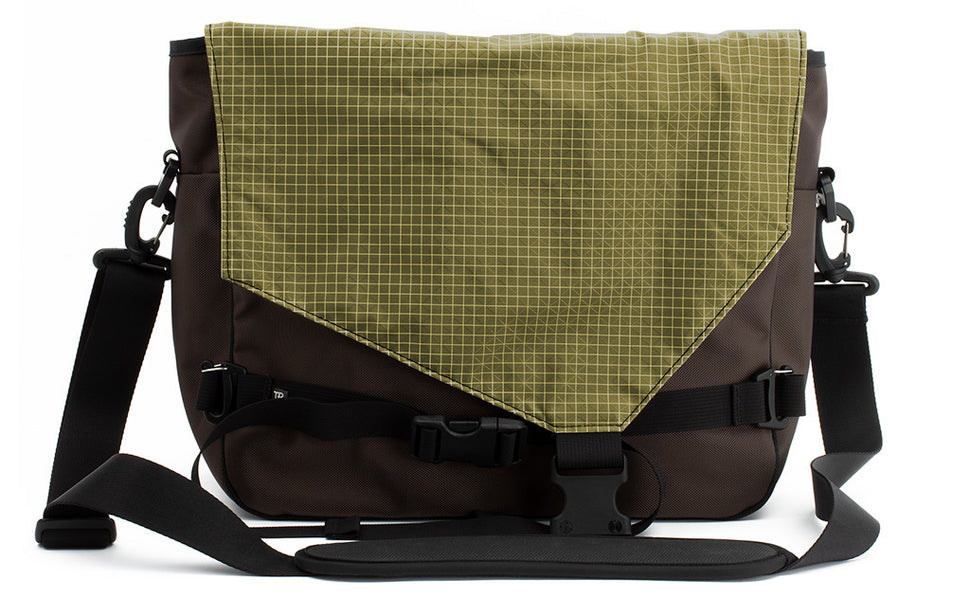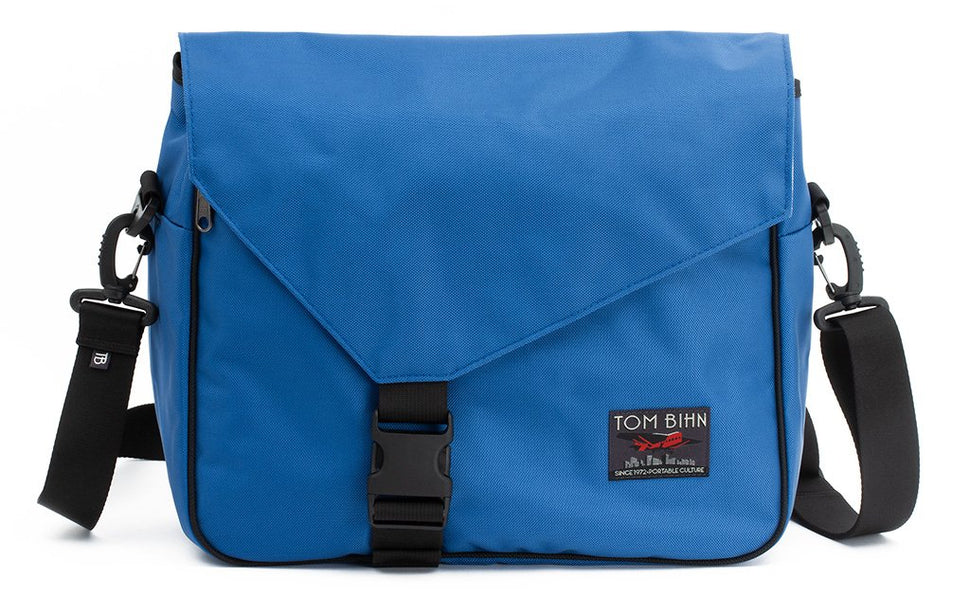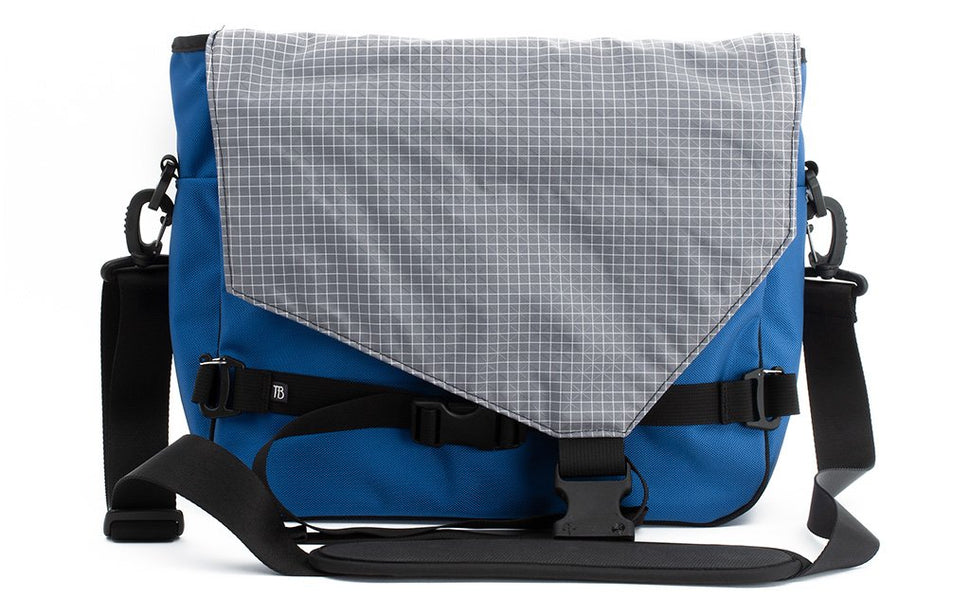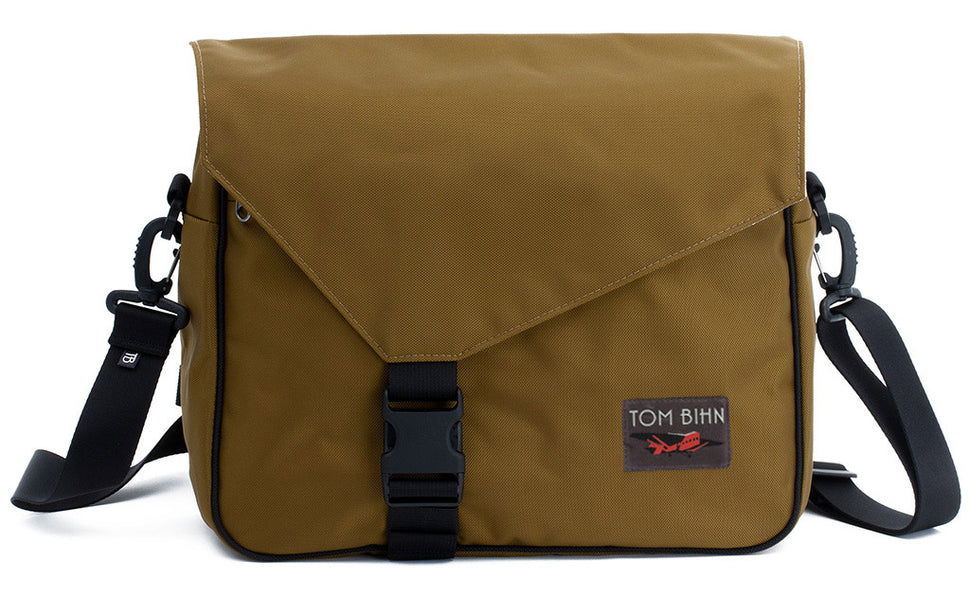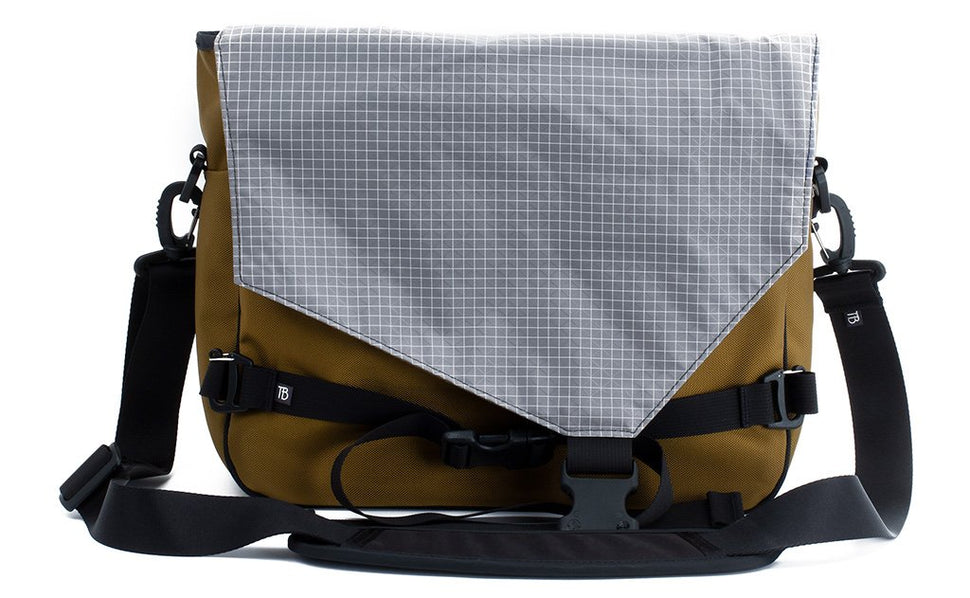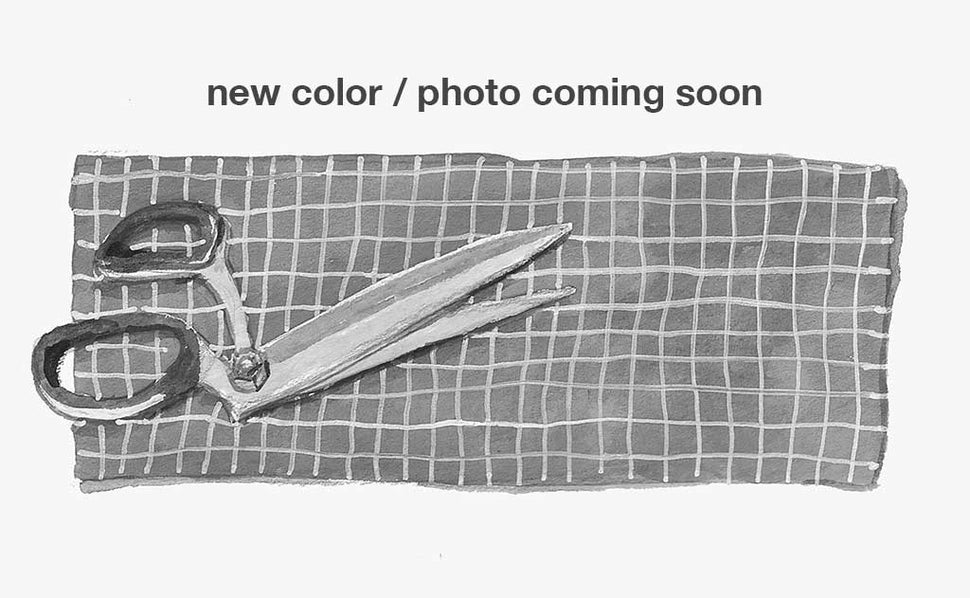 Description
A briefcase/messenger/field bag with loads of pockets and organization for your projects.
Making is about using basic materials to actuate our ideas. Take a pen and a notebook. In one person's hands, the pen and paper make plans for a house. In another person's hands, the pen and paper make a drawing of a mountain. Other hands may use the pen and notebook to write a short story, or put away the pen and turn the paper into an airplane. We are individual in what we create, and yet united by the fact that we do.
We designed the Maker's Bag to support all of us—knitters, architects, robot makers, foragers, writers, designers, teachers, or painters—in our making.
The Maker's Bag is a briefcase/messenger/field bag. You can wear it cross-body or on one shoulder; d-ring attachment points on the left and right side of the bag accept most shoulder straps with snaphooks. Included with the Maker's Bag is our Standard Shoulder Strap, and you have the option of upgrading to the Absolute Shoulder Strap (recommended for heavy loads). An included removable waist strap means you can secure the Maker's Bag to your body as you ride your motorcycle or bicycle, and a simple webbing grab handle on the back gives you a place to quickly move the bag from floor to table or vice versa.
Abundant with pockets and compartments —12 in total—the Maker's Bag ranks as one of the bags with the most built-in organization we've made. You might not even use all of the pockets of the Maker's Bag initially: that's OK because you'll be ready for what comes next.
Under the front flap of the Maker's Bag is a zippered pocket that spans the width of the bag. The pocket unzips from left to right; one o-ring is thoughtfully placed to allow immediate access to whatever you've clipped to it (Key Strap, Organizer Pouch, Wallet) without even fully unzipping the compartment. Inside the zippered pocket are four open-top organizational pockets of equal size; these pockets fit phones, small notebooks, travel watercolor cases. The remainder of the pocket is ready for other, larger items: snacks, gloves, maps, pocket guides, small tablets.
Fold back the front flap of the Maker's Bag and the main compartment is on display. Because we added piping to the exterior of the Maker's Bag, the bag maintains its shape and stands up on its own so you can view the entire interior compartment easily without holding the bag open. The main compartment has four O-rings, two on the front and one on each side. The o-ring on the left side of the main compartment of the Maker's Bag has an included 8" Key Strap.
The interior back pocket is an ideal place for a small laptop (up to 11") or tablet (in a protective sleeve such as our Cache), pad of paper, magazine, coloring book, or folded jacket or sweater. The remainder of the main compartment is open and at the ready for larger items: a yarn project in a Travel Tray, a laptop (up to 13") in a Cache, a jacket, lunch, or supplies of any kind.
The main compartment of the Maker's Bag also has five smaller organizational pockets. The pockets on each side are expandable mesh and ideal for stowing a travel mug or water bottle. On the front side of the main compartment are three elastic-banded open-top pockets; a 3D Organizer Cube can fit in the center pocket and a Pen/Pencil Organizer Pouch can fit in either the left or right pocket.
Want to add even more pockets and organization to your Maker's Bag? Consider adding the Maker's Bag Freudian Slip. It adds five additional pockets of organization—three zippered pockets on one side and two large open top pockets on the other.
Wherever you go, whatever you do, and everything you make: we want to see it. Share your photos with #tombihn, post your photos in our Forums, or email them to us.
95%
would recommend this product
Verified Reviewer

Product Standouts

High Quality Craftsmanship,

Durable,

Good Storage Size,

Versatile,

Comfortable

10 months ago

Product Standouts

High Quality Craftsmanship,

Durable,

Good Storage Size,

Versatile,

Comfortable

I take this bag everywhere.

I got this bag over four years ago and it has held up handsomely. It has become my go-to bag to the point that I use it almost exclusively. I have used it in circumstances when most people would not think of using a messenger bag and although it has taken me a while to learn how to work with it, I wouldn't trade it for a backpack in most any situation.

I especially like it when I go on botanical surveys in the mountains and I always use it as my day pack. On these hikes, I find this bag is much better than a backpack. I can wear it like a backpack by sliding it around to my back and using the waist strap to keep the weight of the bag off my shoulder. But when I see a plant I need to collect or want to get a drink of water, I can easily slide it around to the front without taking it off, making it easy to access anything in my bag while I am still walking.

One challenge I had with this bag was learning how to load it well. With all the pockets in the front, it is very tempting to use this organization by stuffing them full. The asymmetrical closure also makes it easy to slip things into the front pockets when I am in a hurry. This makes the bag unbalanced, and when I set it down, it falls over forward. To remedy this, I have learned that I have to be selective about what I put in those pockets and rely more on putting other organizers in the main compartment when I need to hold lots of little things.

We have several..

I got mine over a year ago, this is the one my wife bought. I colleague bought one after seeing mine. Mine is now with my son in South America because it was the only thing that met the carry on requirements for a personal item on one of the airlines. I miss mine, my wife loves hers. It the ideal in-between size shoulder bag (smaller and less awkward than the messenger bag that I am now using, not so small as to be of limited utility. I put a piece of closed cell foam in the back zipper pocket so it wouldn't loose its shape when I set it down, other than that, no modifications. I will get a new one to replace the one my child appropriated when the color I want comes back in stock.

Magical endless capacity bag

I love this bag and use it for the following:

*Visiting my mom at her assisted living apartment (contents may include hat and fanny pack for short walk, sweater, knitting project, items to bring her)

*Music jamming outings (contents may include yoga block to use as foot rest, notebook and pen, water bottle, outerwear, fold-up guitar stand)

*Carry-on bag for air travel (contents may include small toiletries, knitting project, blow-up neck pillow and eye mask, snacks, water bottle, reading material, power cord). I use a few TB accessories that clip in, so I don't have to worry about them falling out.

One of my friends calls it the "Hermione Bag" because of the seemingly endless capacity.

I agree with some reviewers who say that some of the long/skinny compartments are hard to use. They are probably be great if you want to carry artist tools. But this is a minor criticism. Overall love the easy access, capacity, ability to set it onto the ground and not worry about getting it dirty, and compartments.

Great bag!

Perfect Flexible Messenger

I've daily carried a halcyon Maker's Bag to work for about 4 years now. There are zero signs of wear or discoloration. I don't abuse bags, but I don't baby them either. Most of the time, I carry a 13" MacBook Pro, sunglasses in case, a couple notebooks, small pouches with pens, a water bottle, 1-2 books (for work), other small pouches and loose odds and ends. I'd say this is an ideal laptop bag for people who always carry more than typical laptop bags handle. Plus, I've also repurposed it for an overnight bag and it worked fine. In halcyon it is still very waterproof with no upkeep so far. I haven't had issue with water getting in the top opening, even in heavy rain. The abundance of pockets let you organize without a bunch of small pouches, or let you keep your modular pouches in "their place" in the bag. If this bag fits your use-style, I cannot recommend it enough! For my type load out, I highly recommend the absolute strap for comfort.

Verified Buyer

Product Standouts

High Quality Finishings,

Versatile,

Durable,

High Quality Craftsmanship,

Thoughtful Design

9 months ago

Product Standouts

High Quality Finishings,

Versatile,

Durable,

High Quality Craftsmanship,

Thoughtful Design

Love this bag

Still holding out for large cafe, but until then, this maker's bag has it all. Only thing I'd add is a zipper closure. But it's beautiful, sturdy, and thoughtfully designed. Beautiful bag that I will use for many years to come.
Reviews Loaded
Reviews Added
Sewn in Seattle
Our bags are designed and sewn right here in Seattle, Washington, U.S.A.
That allows us to be control freaks in the best way possible; we have direct control and oversight of the quality of our materials, our products, and the jobs and working environment that we help create. It also offers us a unique spontaneity: when we have an idea for a new product or accessory, we can design it, figure out how to build it, add it to our website and be ready to ship it out our front door all within just a few weeks. How cool is that?

Intrigued? You can find out more about the unusual way we do business on our Company Philosophy page.
THE BIHN Guarantee
Everything you buy from us here at TOM BIHN is satisfaction guaranteed. We've been in business since 1972 and we stand behind what we make.
If something goes wrong and it's our fault, we'll fix it for free. Repairs due to normal wear and tear or due to other things that are not our fault will be performed, when possible, at a reasonable charge right here in our Seattle factory where your bag was made. Defects in materials or workmanship are uncommon and almost always evident while the product is still new. Keep in mind that bags and packs are often subject to extreme wear in everyday use: do not expect them to last forever. Only true love lasts forever! You can expect a TOM BIHN product to give years and years of hard service.