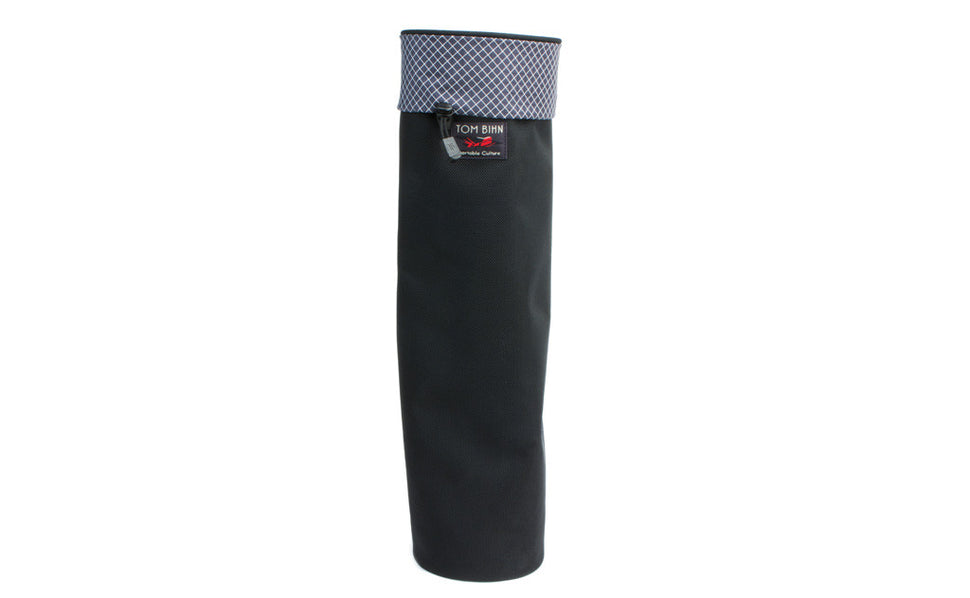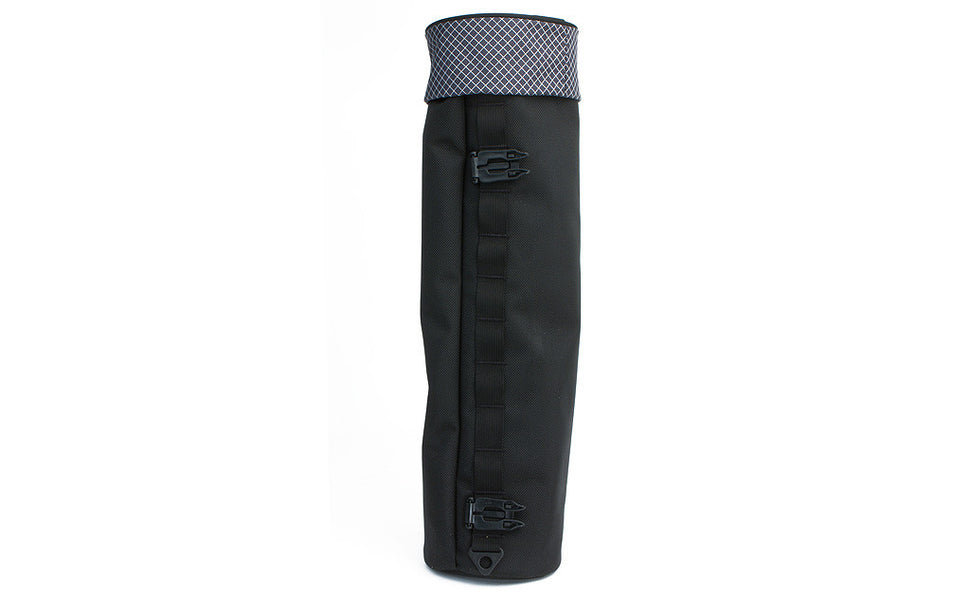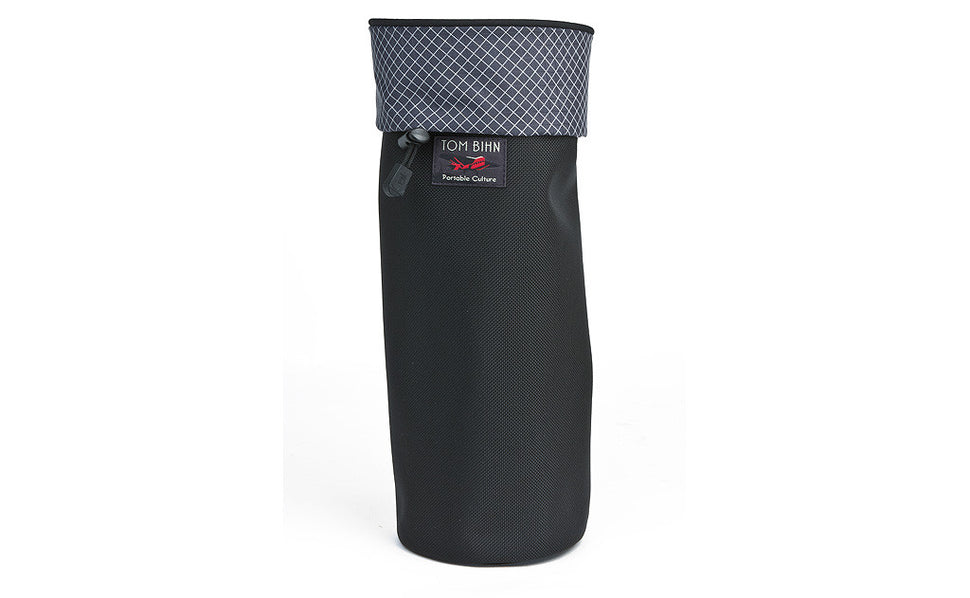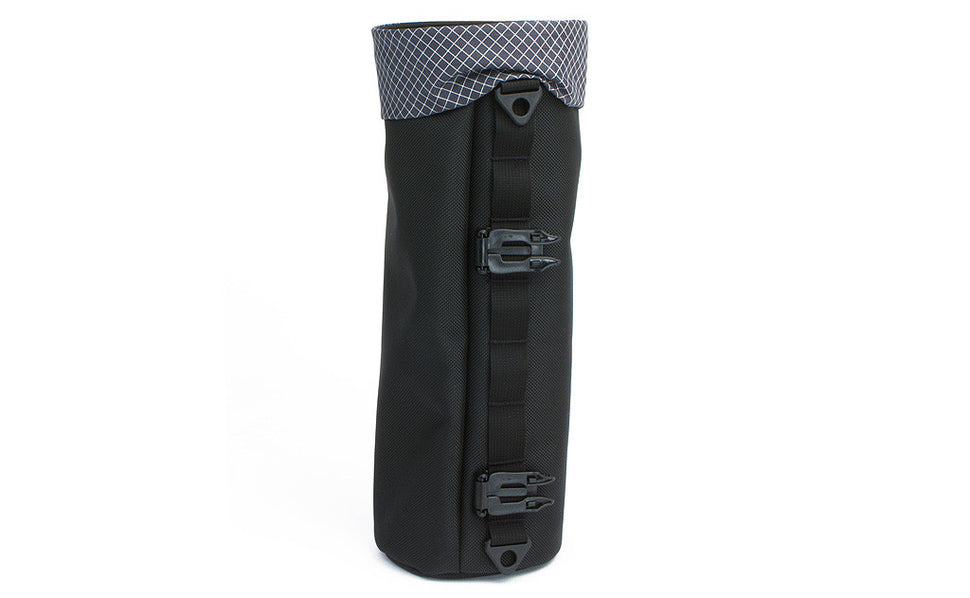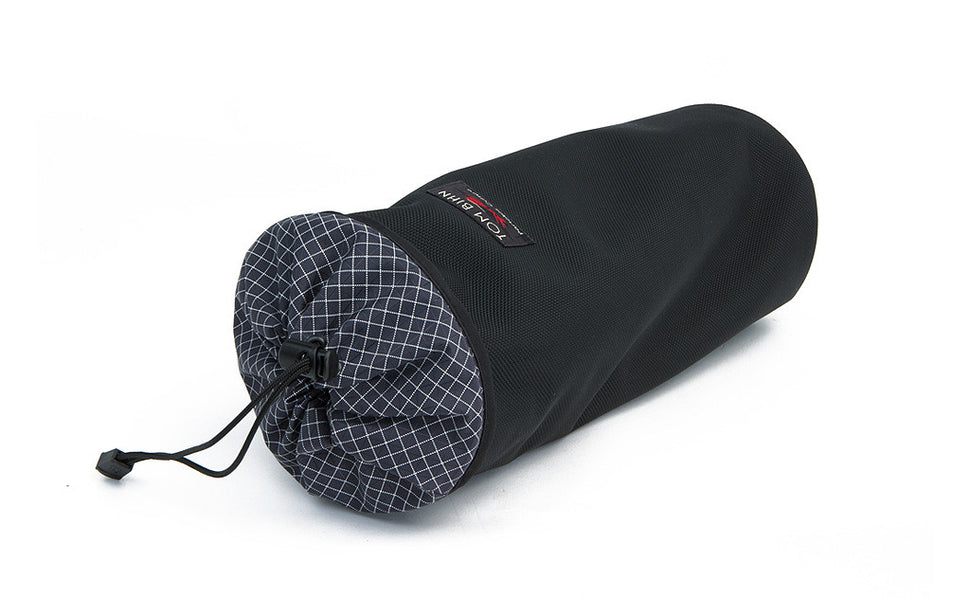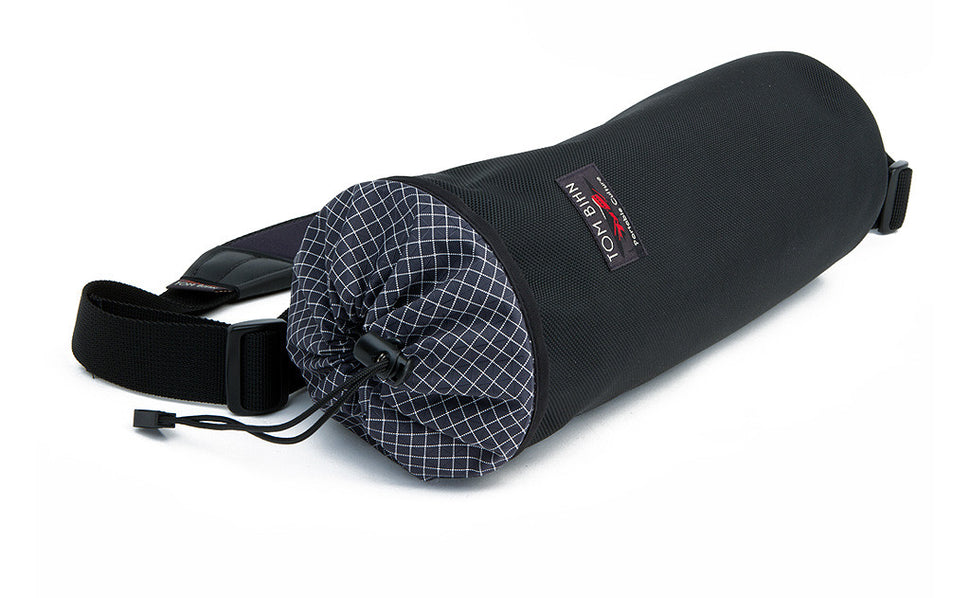 Description
Tripod - Lighting Kit Quivers: we call them "Quivers" because Tom's brother Dan, who helped develop the Camera I-O, works out of the bags as he shoots, pulling out his lighting gear or tripod as if they were arrows and he was Robin Hood or Katniss.
Tripod - Lighting Kit Quivers are tall, skinny stuff sacks on steroids: they are made of our high tenacity, U.S. made, 1050 denier ballistic nylon fabric, and the top edges are stiffened with hard plastic piping so the Quiver stays open for easy access. The Quivers feature a drawstring top cuff of our 200 denier Japanese Halcyon/nylon ripstop fabric: you can fold the cuff up, pulling the drawstring tight for secure travel, or fold the cuff back, out of the way, when you need quick access. The Quivers' bottoms are padded both to hold their shape better and to protect the business ends of your gear.
Tripod - Lighting Kit Quivers have a daisy chain of 1" nylon webbing down the side and come with two Annex Clips, so they can be clipped to the sides or bottom of our Camera I-O, or two Quivers can be clipped together. Attachment points allow the Quivers to be carried on their own with an optional Standard Shoulder Strap or Absolute Shoulder Strap. The Quivers can, of course, also be packed inside a larger bag like our Brain Bag backpack.
Sewn in Seattle
Our bags are designed and sewn right here in Seattle, Washington, U.S.A.
That allows us to be control freaks in the best way possible; we have direct control and oversight of the quality of our materials, our products, and the jobs and working environment that we help create. It also offers us a unique spontaneity: when we have an idea for a new product or accessory, we can design it, figure out how to build it, add it to our website and be ready to ship it out our front door all within just a few weeks. How cool is that?

Intrigued? You can find out more about the unusual way we do business on our Company Philosophy page.
THE BIHN Guarantee
Everything you buy from us here at TOM BIHN is satisfaction guaranteed. We've been in business since 1972 and we stand behind what we make.
If something goes wrong and it's our fault, we'll fix it for free. Repairs due to normal wear and tear or due to other things that are not our fault will be performed, when possible, at a reasonable charge right here in our Seattle factory where your bag was made. Defects in materials or workmanship are uncommon and almost always evident while the product is still new. Keep in mind that bags and packs are often subject to extreme wear in everyday use: do not expect them to last forever. Only true love lasts forever! You can expect a TOM BIHN product to give years and years of hard service.