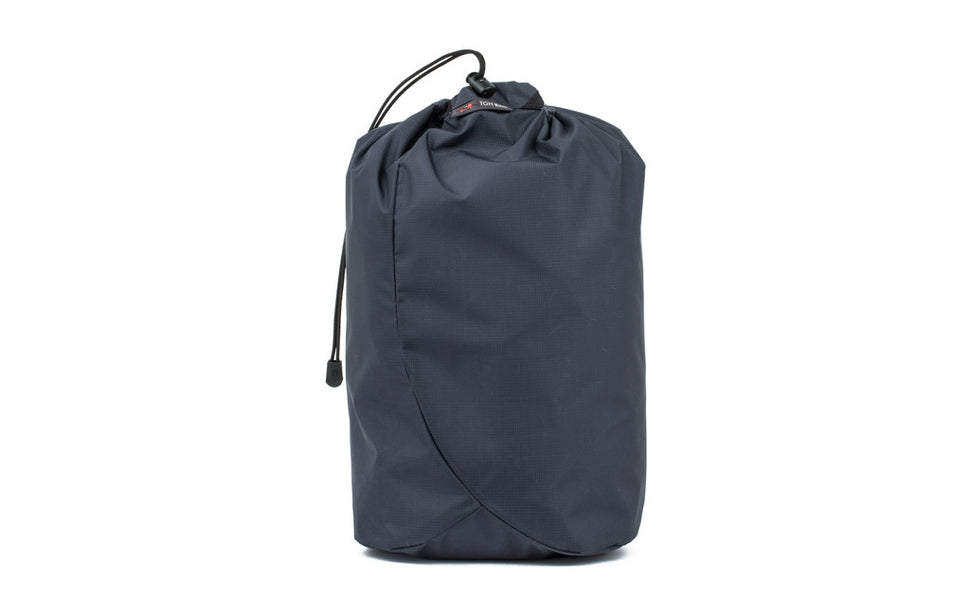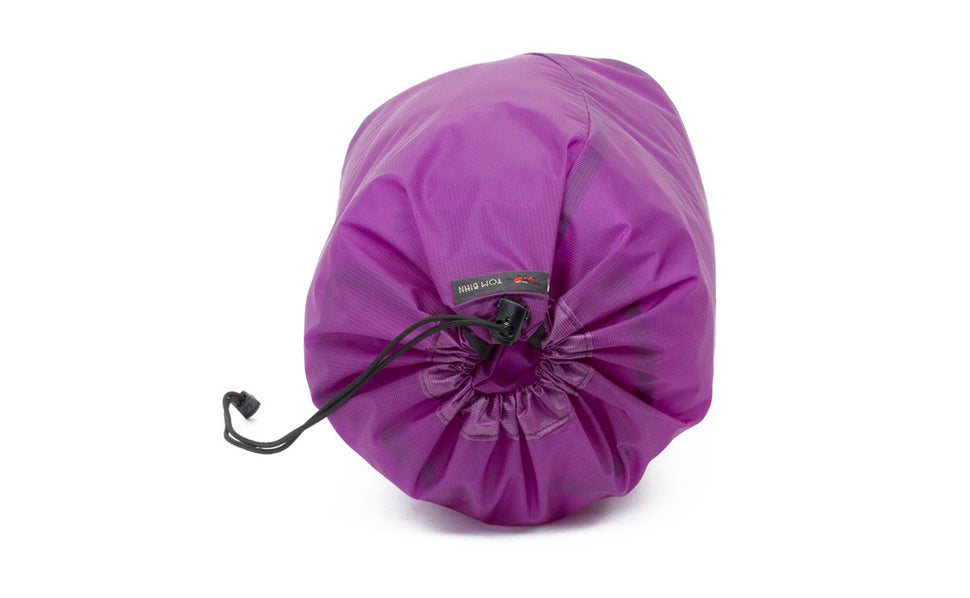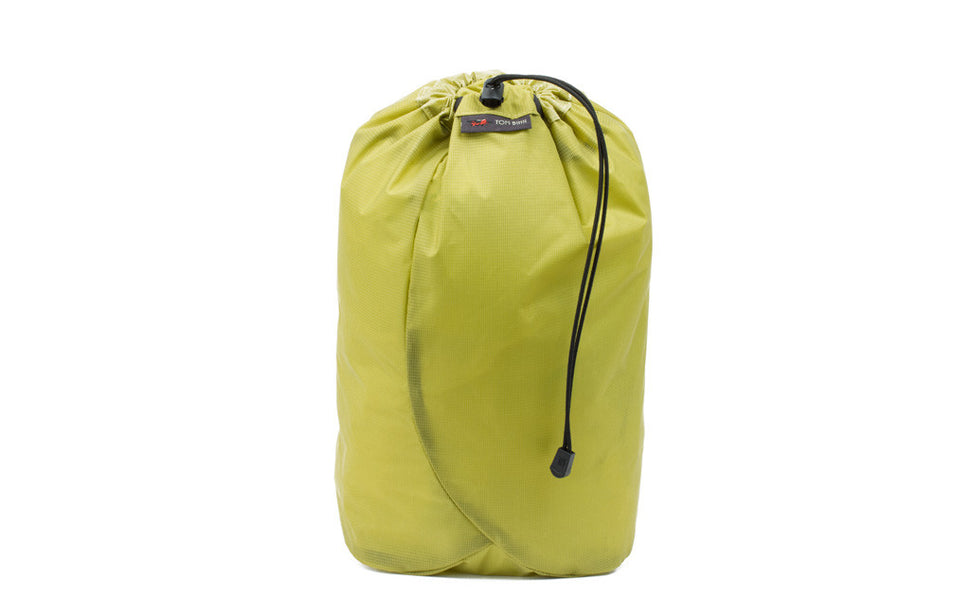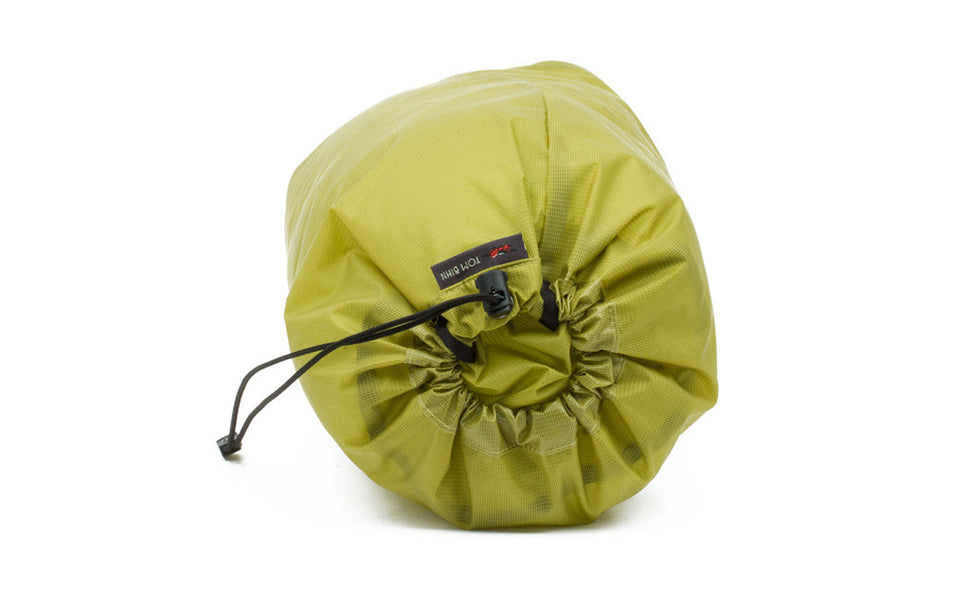 Description
This stuff sack for your sleeping bag is sized to fit perfectly in the bottom compartment of the Hero's Journey. Of course, you can use whatever stuff sack your sleeping bag came with too—our stuff sack just offers you a sweet, made-to-fit option that, even when fully stuffed, will pop nicely into the Hero's Journey sleeping bag compartment. If your travels don't require a sleeping bag, you can use the stuff sack for clothing or whatever you like.
Made of Aether fabric, the Sleeping Bag Stuff Sack features a drawstring top with a dust/weather flap that tucks in and covers the opening, staying put even when the drawstring is pulled tight. Though it's not waterproof, this additional layer of coated fabric will add a bit more weather protection for your sleeping bag.
Aether is an ultra-light, 100% nylon fabric from Japan. It has a unique and somewhat complex construction, combining 30 denier monofilament with both 100 denier and 200 denier yarns in a micro-ripstop weave that further increases its tear strength. Like most of our fabrics, Aether is coated on the backside with urethane for weather resistance, as well as having a surface treatment of durable water repellent. Though its hand is a bit crisp when new, we greatly prefer Aether's aesthetic over commonly available silicone-coated nylons. It's light, but surprisingly tough.
Sewn in Seattle
Our bags are designed and sewn right here in Seattle, Washington, U.S.A.
That allows us to be control freaks in the best way possible; we have direct control and oversight of the quality of our materials, our products, and the jobs and working environment that we help create. It also offers us a unique spontaneity: when we have an idea for a new product or accessory, we can design it, figure out how to build it, add it to our website and be ready to ship it out our front door all within just a few weeks. How cool is that?

Intrigued? You can find out more about the unusual way we do business on our Company Philosophy page.
THE BIHN Guarantee
Everything you buy from us here at TOM BIHN is satisfaction guaranteed. We've been in business since 1972 and we stand behind what we make.
If something goes wrong and it's our fault, we'll fix it for free. Repairs due to normal wear and tear or due to other things that are not our fault will be performed, when possible, at a reasonable charge right here in our Seattle factory where your bag was made. Defects in materials or workmanship are uncommon and almost always evident while the product is still new. Keep in mind that bags and packs are often subject to extreme wear in everyday use: do not expect them to last forever. Only true love lasts forever! You can expect a TOM BIHN product to give years and years of hard service.