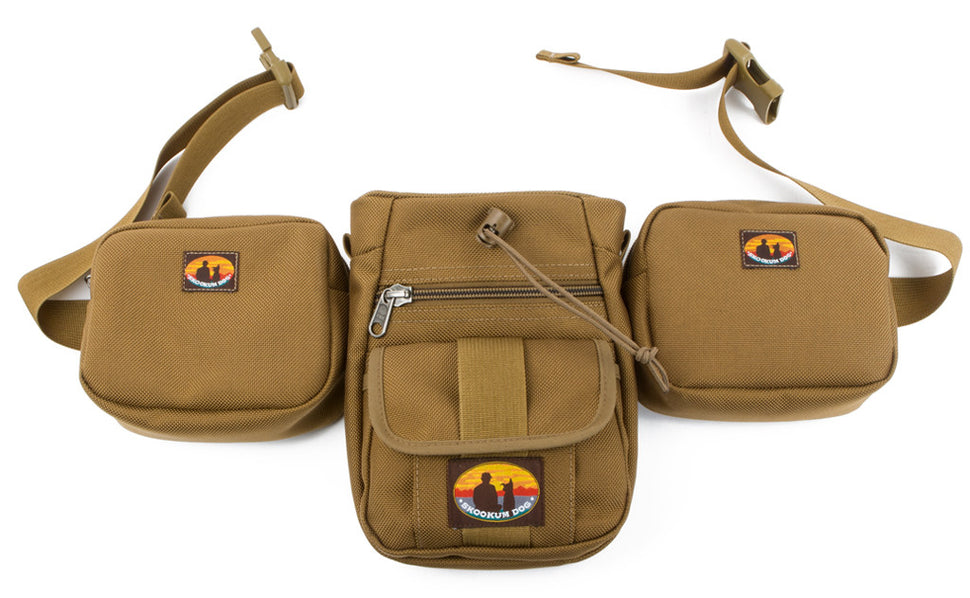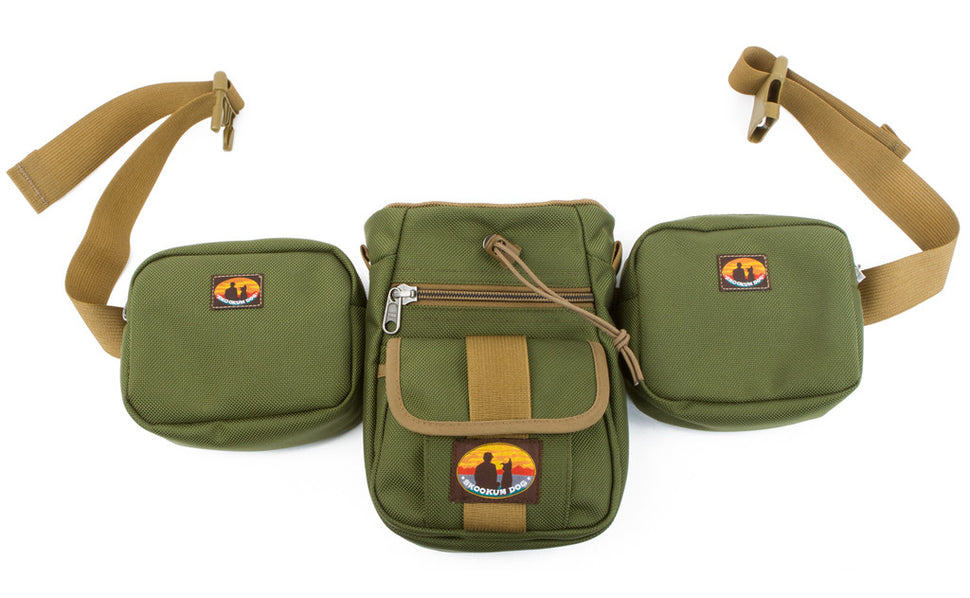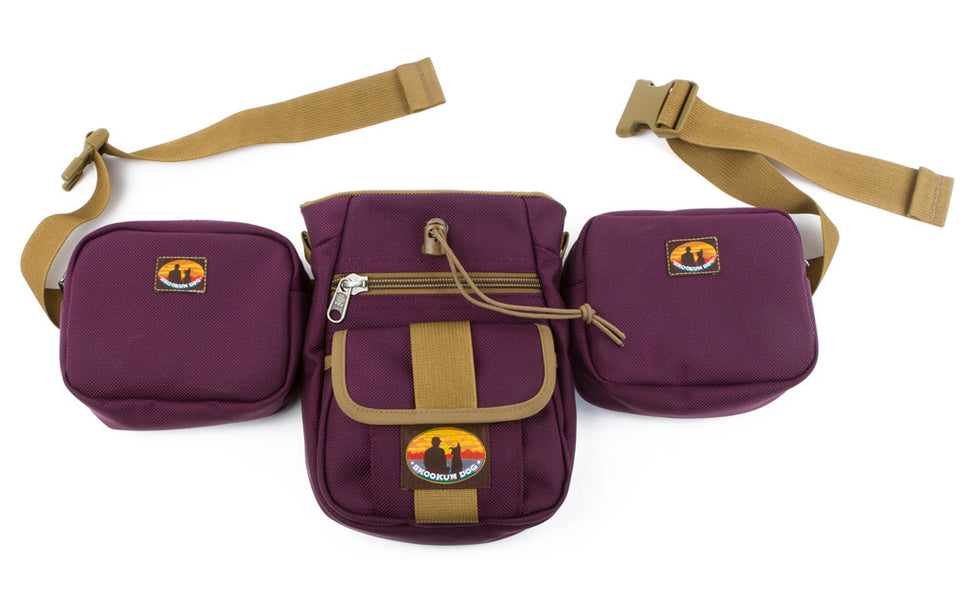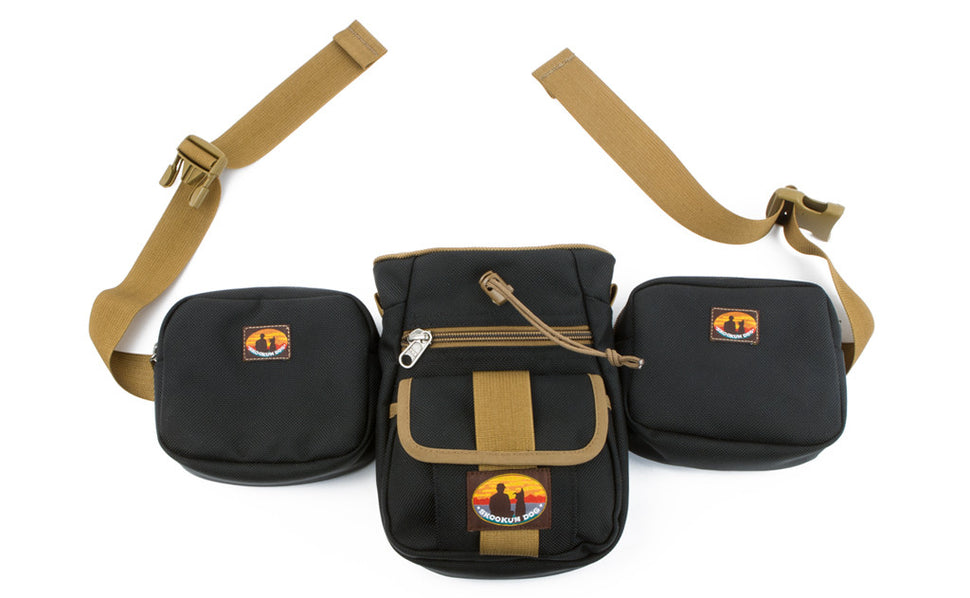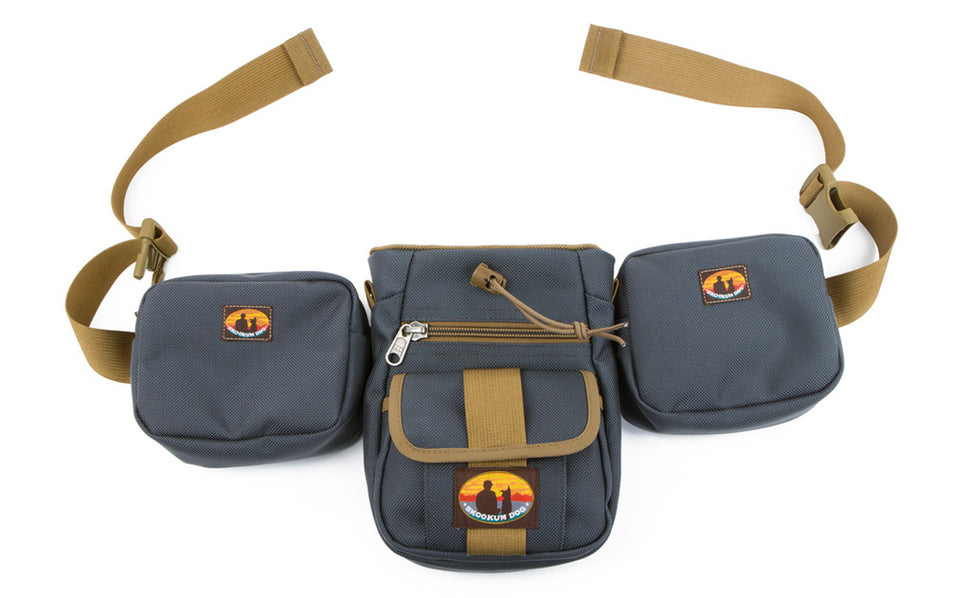 Description
These pockets replace the waist strap on your Citizen Canine and increase its carrying capacity.
We designed the Citizen Canine Side Pockets to expand the capabilities and capacity of our Citizen Canine. They replace the CK9's removable waist belt and give you two small yet surprisingly roomy pouches. They allow you to carry more treats for both you and your buddy, of course, but really—they can handle so much more than that. Just to give you an idea, Tom is able to put his very light weight down vest into one pouch, and the other holds his Stenlight headlamp with plenty of room left over.
If you use your Citizen Canine and find yourself thinking that a bit more room would allow you take no additional bag, then the CK9 Side Pockets are a dream come true. We sell them as a set, but you can experiment to see if using just the left or the right pouch (retaining one half of the waist belt) will work better for you.
These simple pouches close with #8 YKK coil zippers, and are built of our US-made 1050D ballistic nylon in colors to match or complement your Citizen Canine. Each has an O-ring tether point.
Sewn in Seattle
Our bags are designed and sewn right here in Seattle, Washington, U.S.A.
That allows us to be control freaks in the best way possible; we have direct control and oversight of the quality of our materials, our products, and the jobs and working environment that we help create. It also offers us a unique spontaneity: when we have an idea for a new product or accessory, we can design it, figure out how to build it, add it to our website and be ready to ship it out our front door all within just a few weeks. How cool is that?

Intrigued? You can find out more about the unusual way we do business on our Company Philosophy page.
THE BIHN Guarantee
Everything you buy from us here at TOM BIHN is satisfaction guaranteed. We've been in business since 1972 and we stand behind what we make.
If something goes wrong and it's our fault, we'll fix it for free. Repairs due to normal wear and tear or due to other things that are not our fault will be performed, when possible, at a reasonable charge right here in our Seattle factory where your bag was made. Defects in materials or workmanship are uncommon and almost always evident while the product is still new. Keep in mind that bags and packs are often subject to extreme wear in everyday use: do not expect them to last forever. Only true love lasts forever! You can expect a TOM BIHN product to give years and years of hard service.